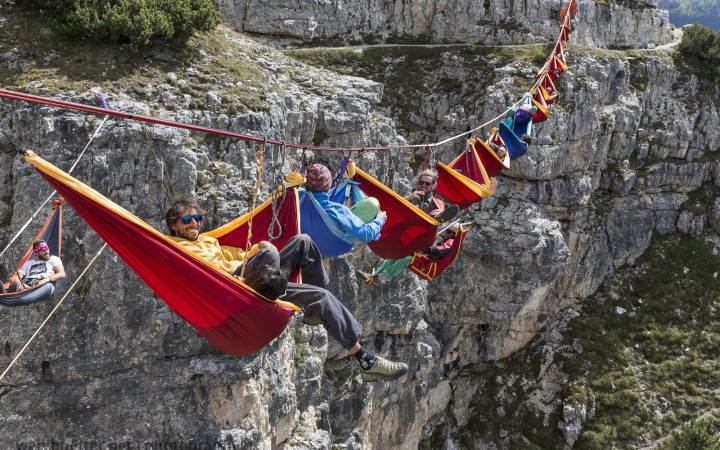 Very probably the most people and for sure the most hammocks on a highline ever.
This special set up was rigged with 1.000 kg of pre-tension and reached 2.350 kg of total work load after 22 people in 16 hammocks volunteered for this epic session @ Monte Piana Highline Meeting | Dolomites | ~2.400 m.a.s.l. | 9.9.2014
The setup was a 50m double line with additional two static ropes (double double) as a back up + a load of anchors on each side. Force measurement was done and monitored live during the whole action.
Action Concept by Igor Scotland | Ticket To The Moon hammocks | Check out there website and get your own hammock customized.
Check here for a detailed insight behind the story.
Check back on Facebook and Instagram to be up to date on new projects.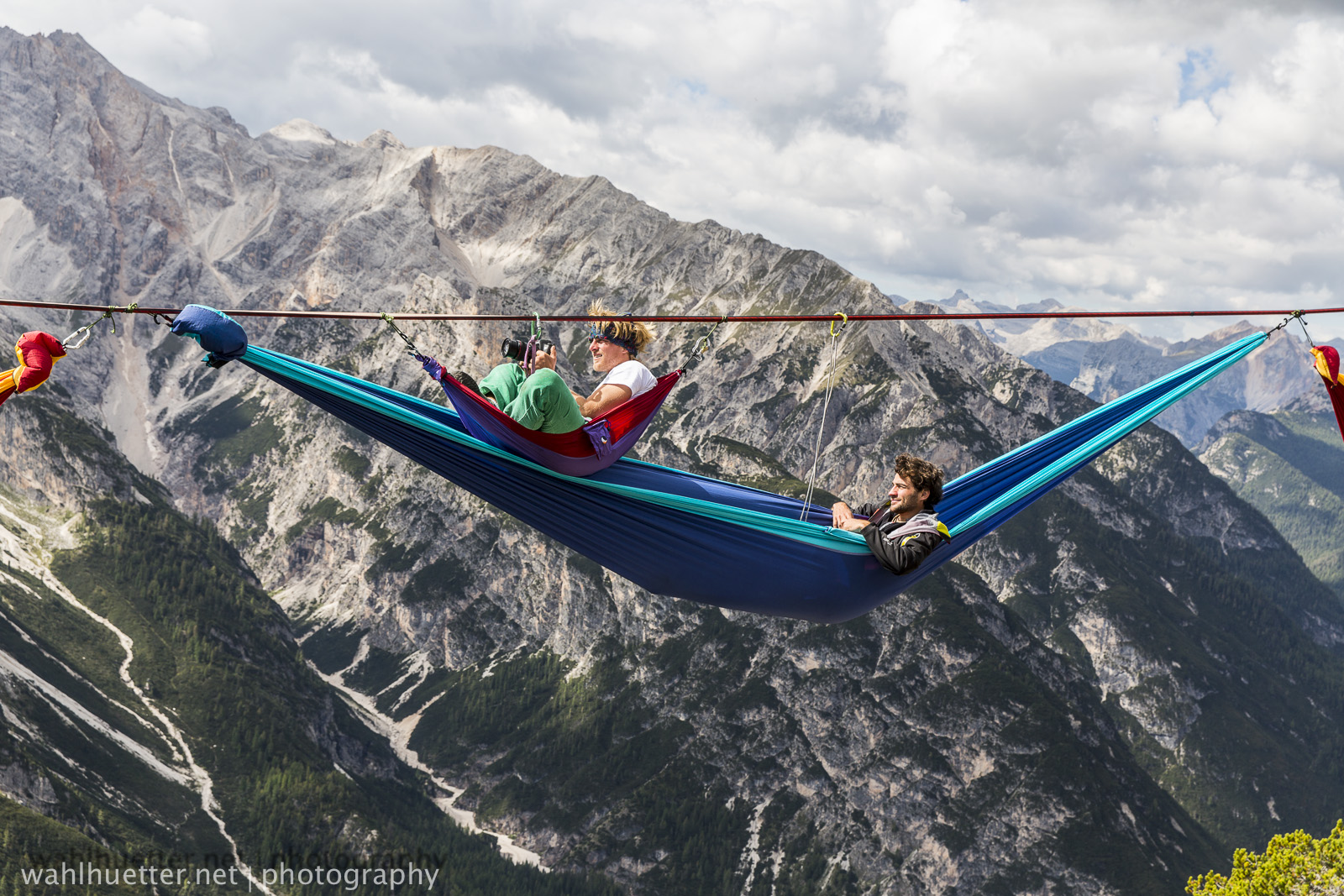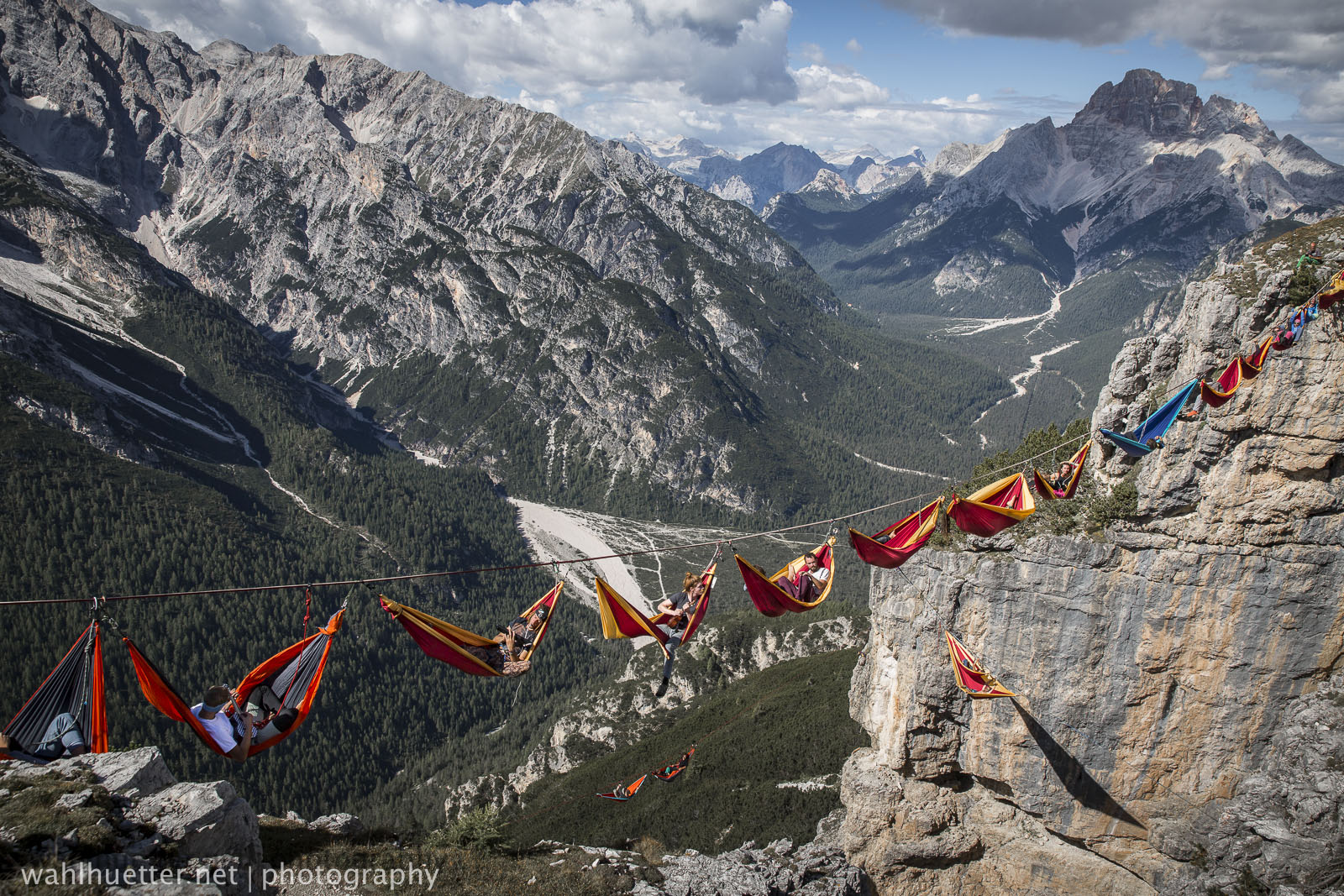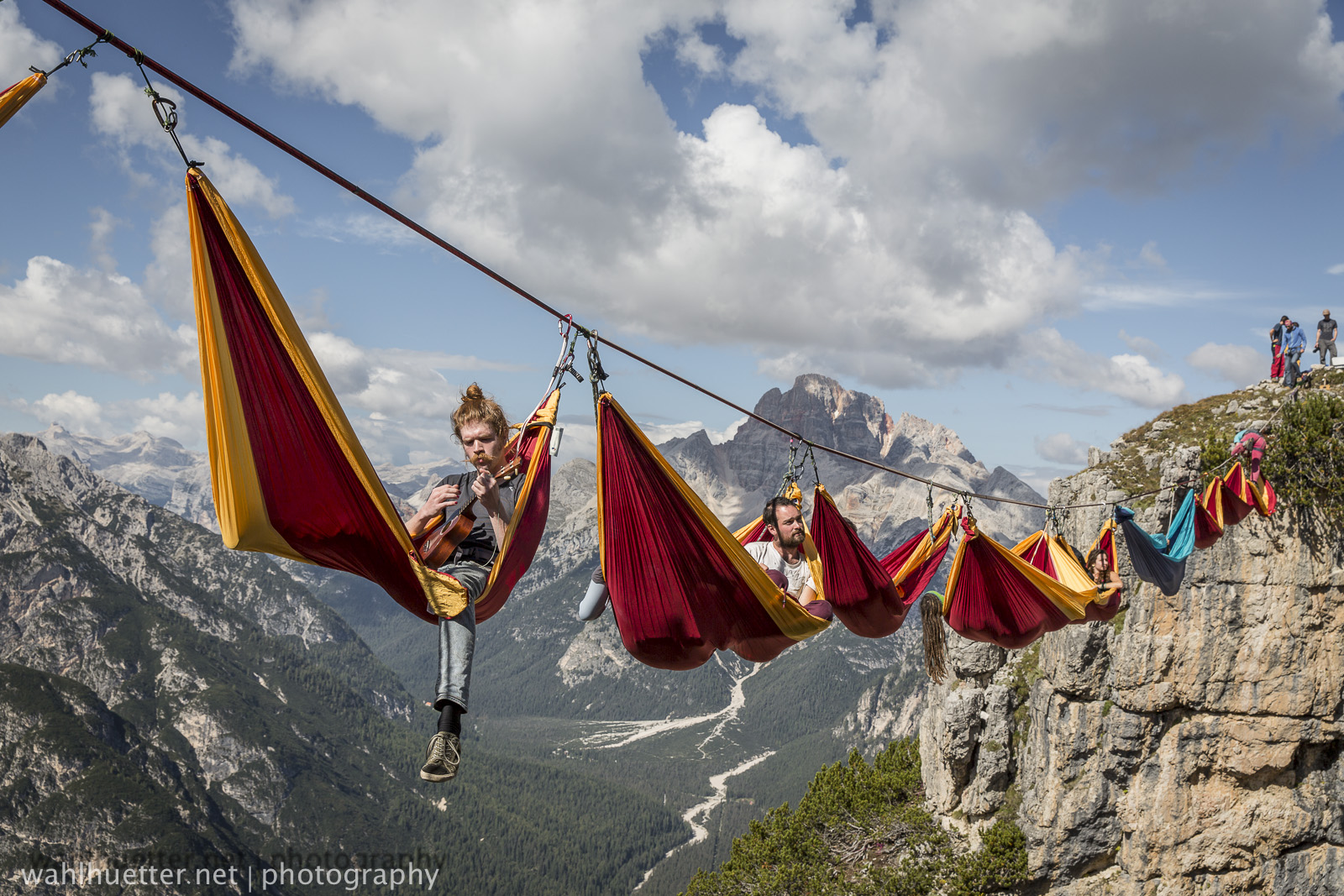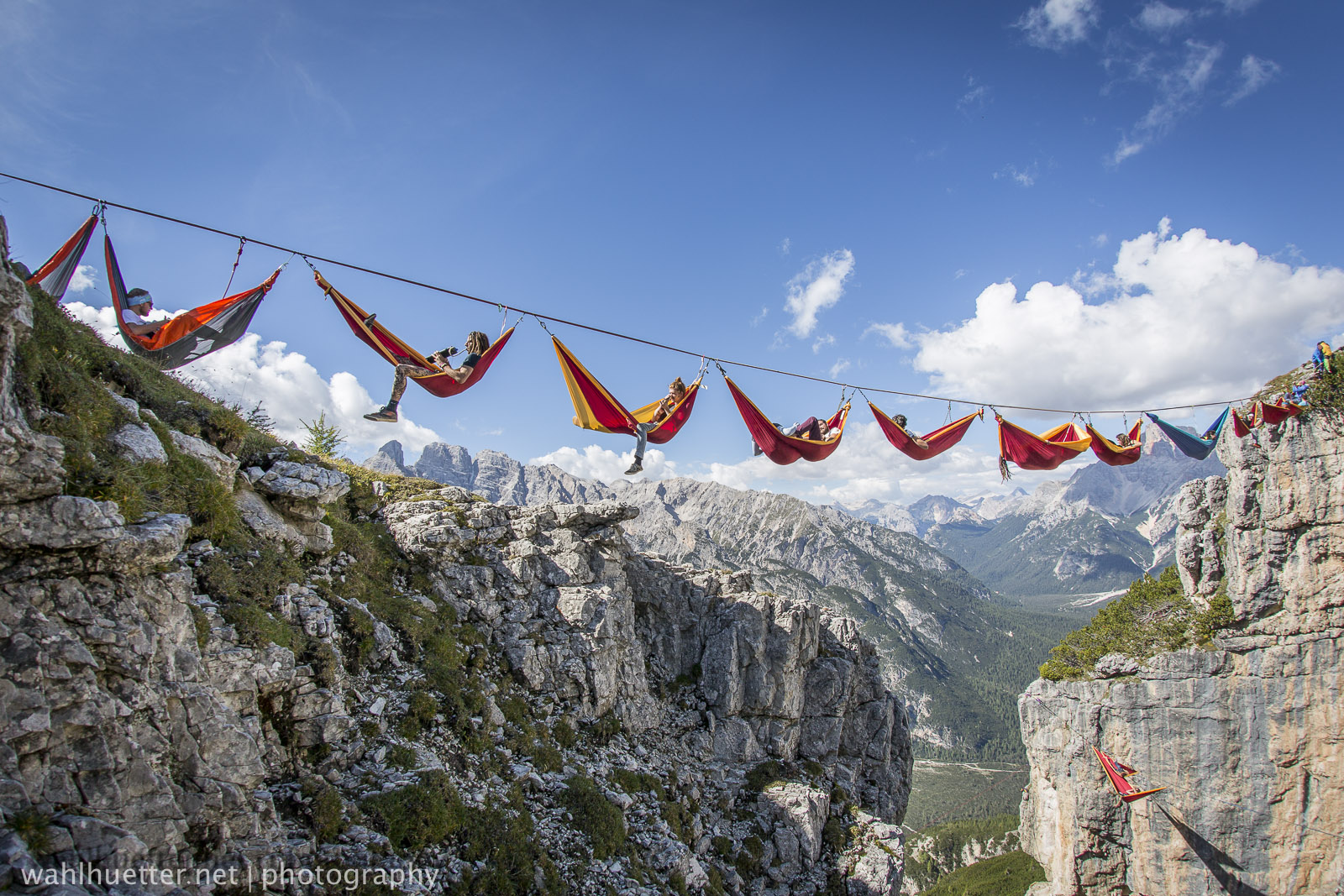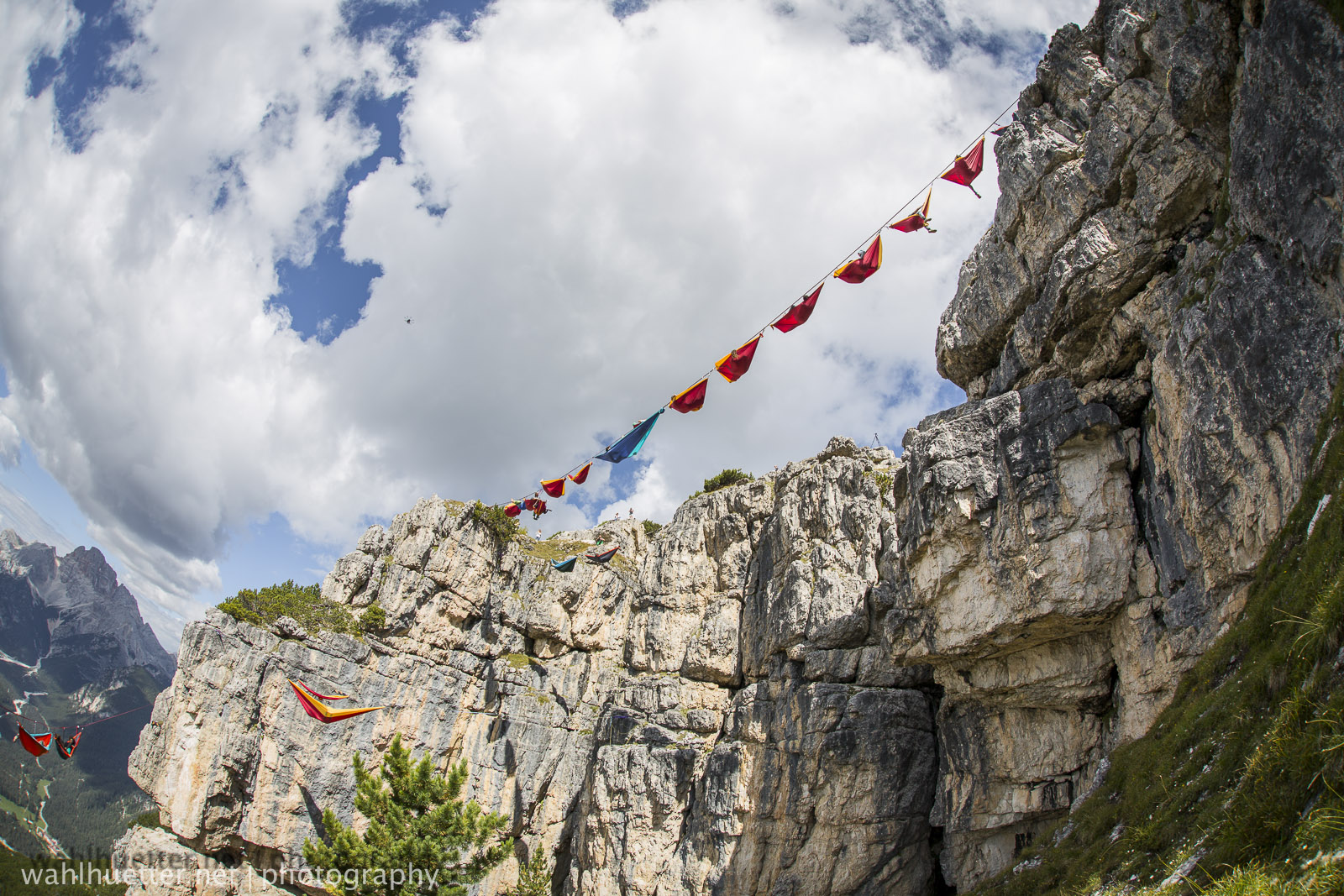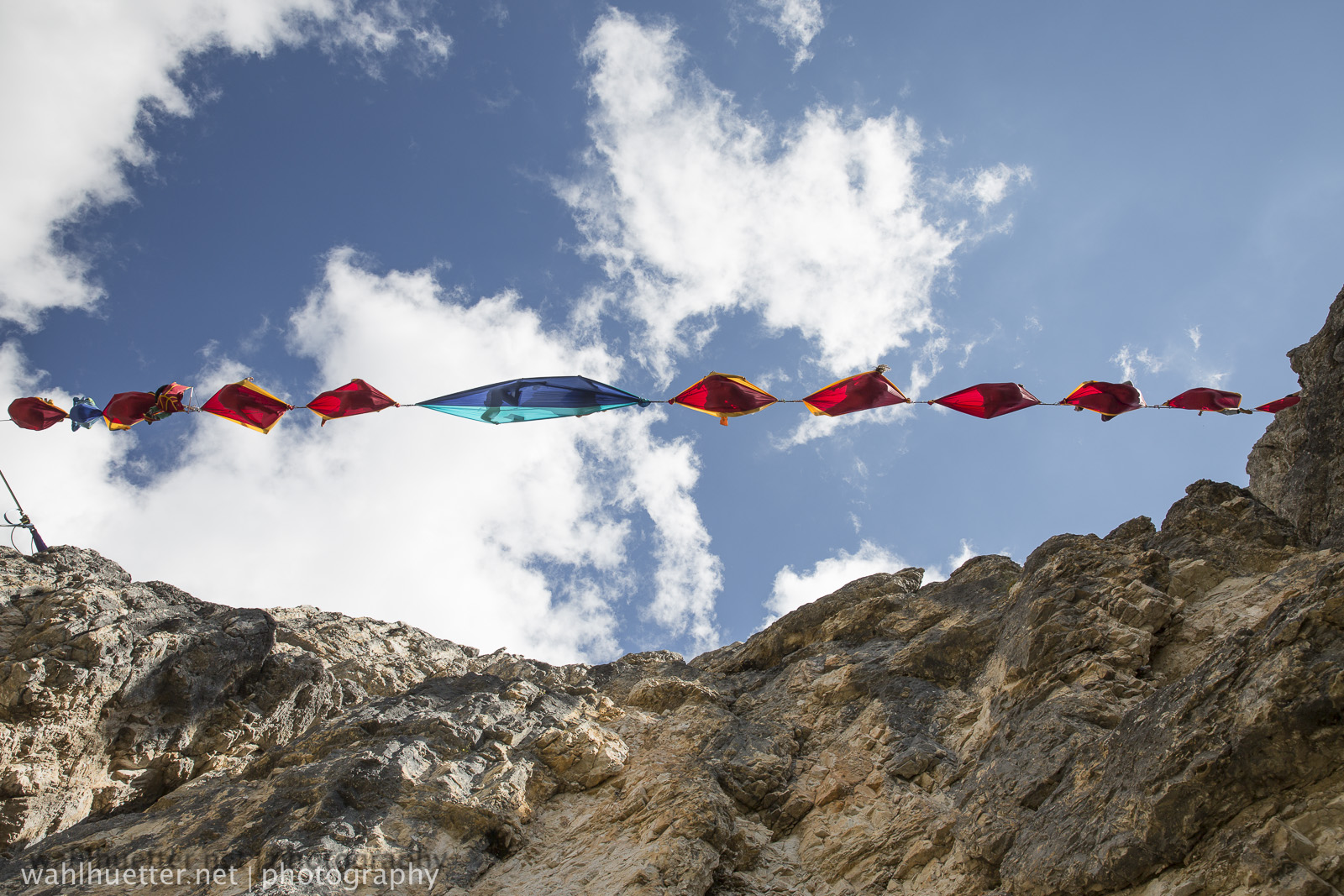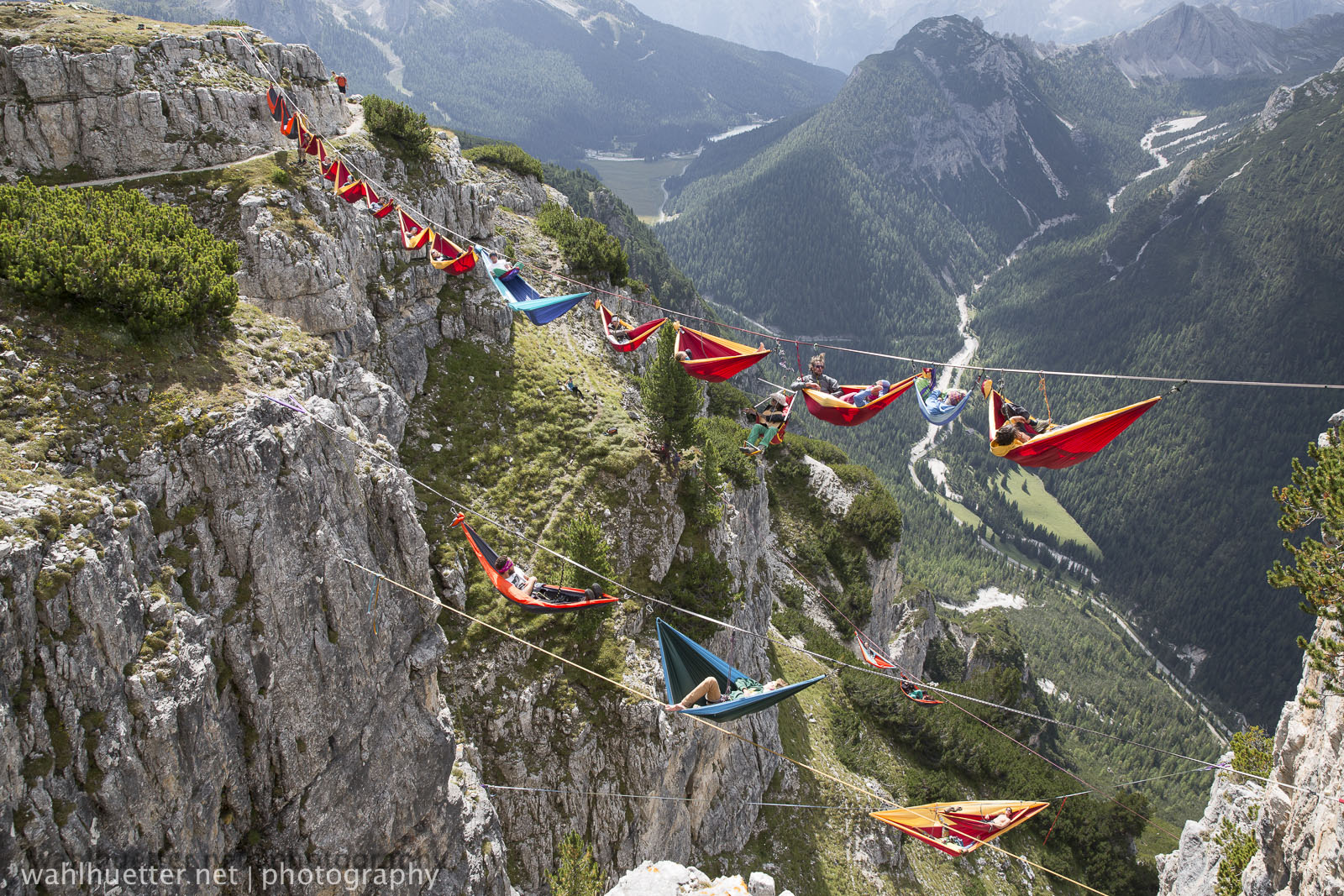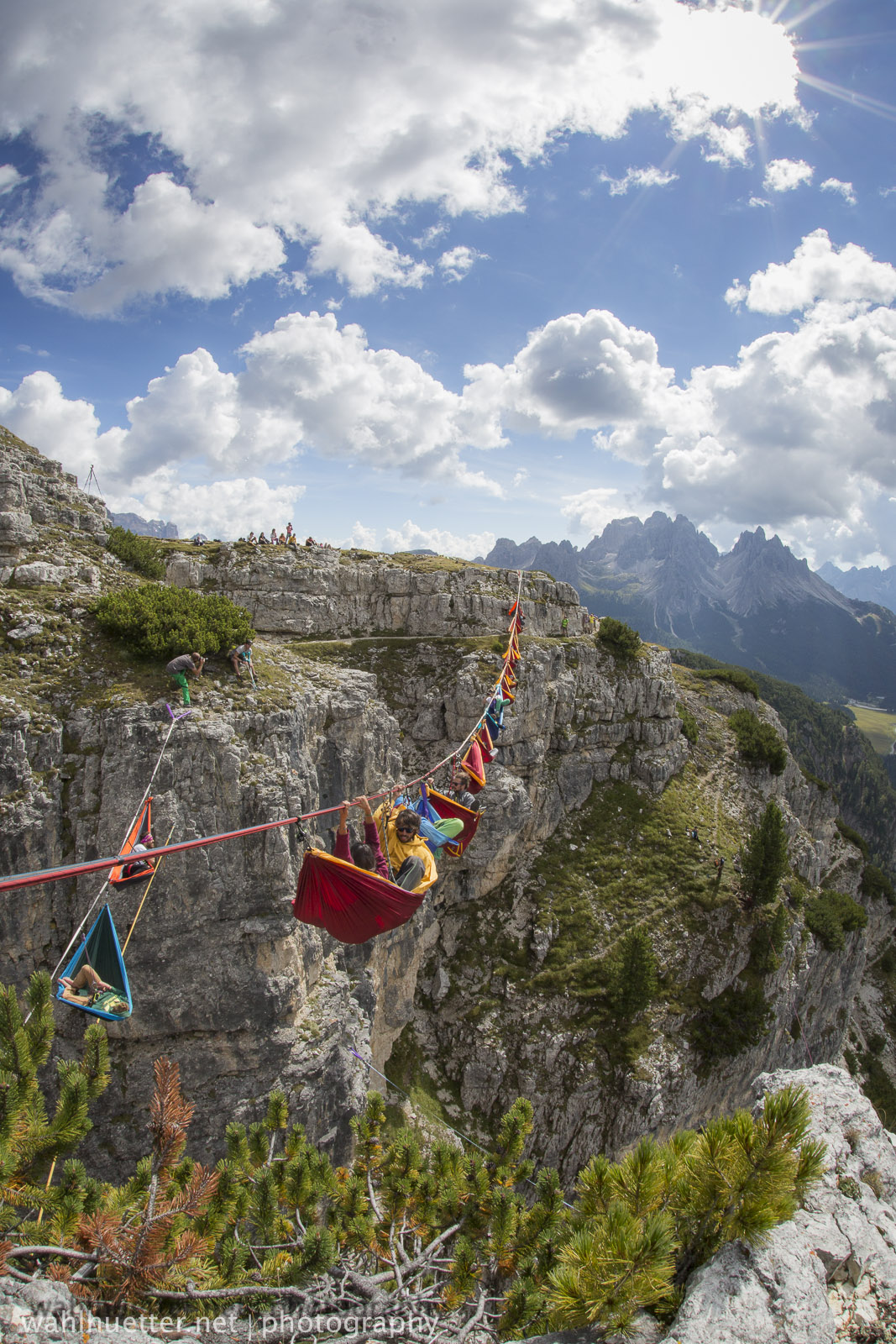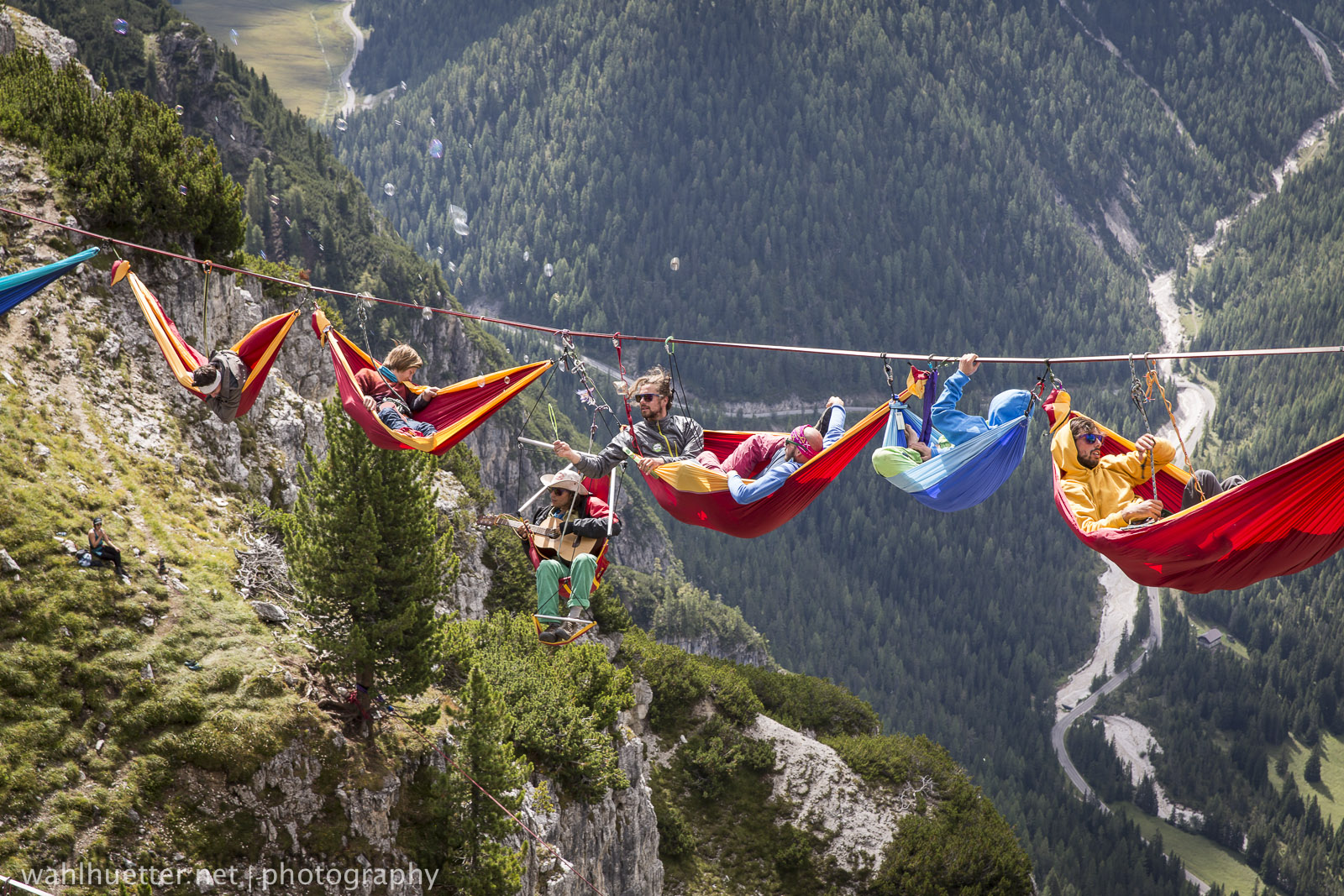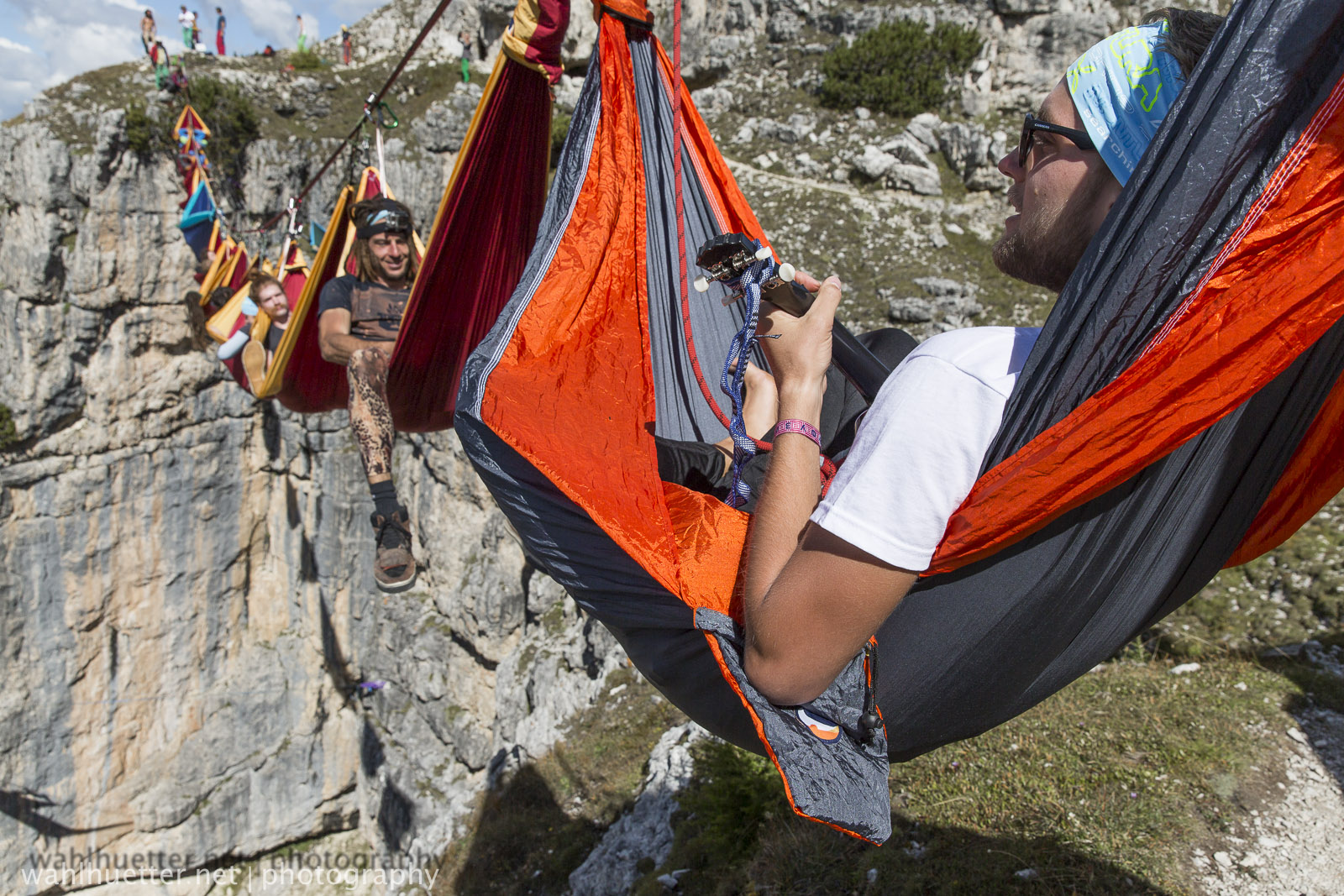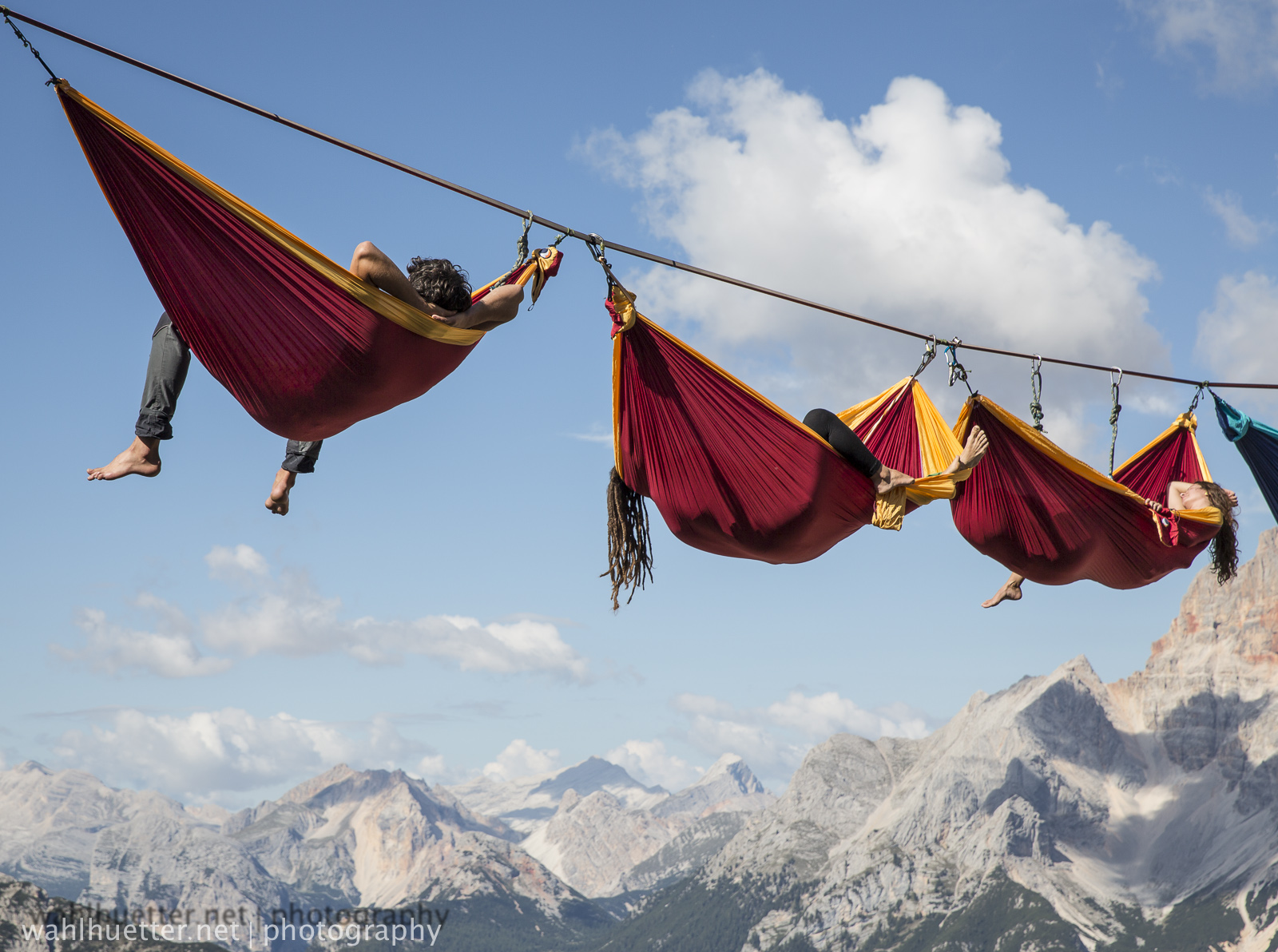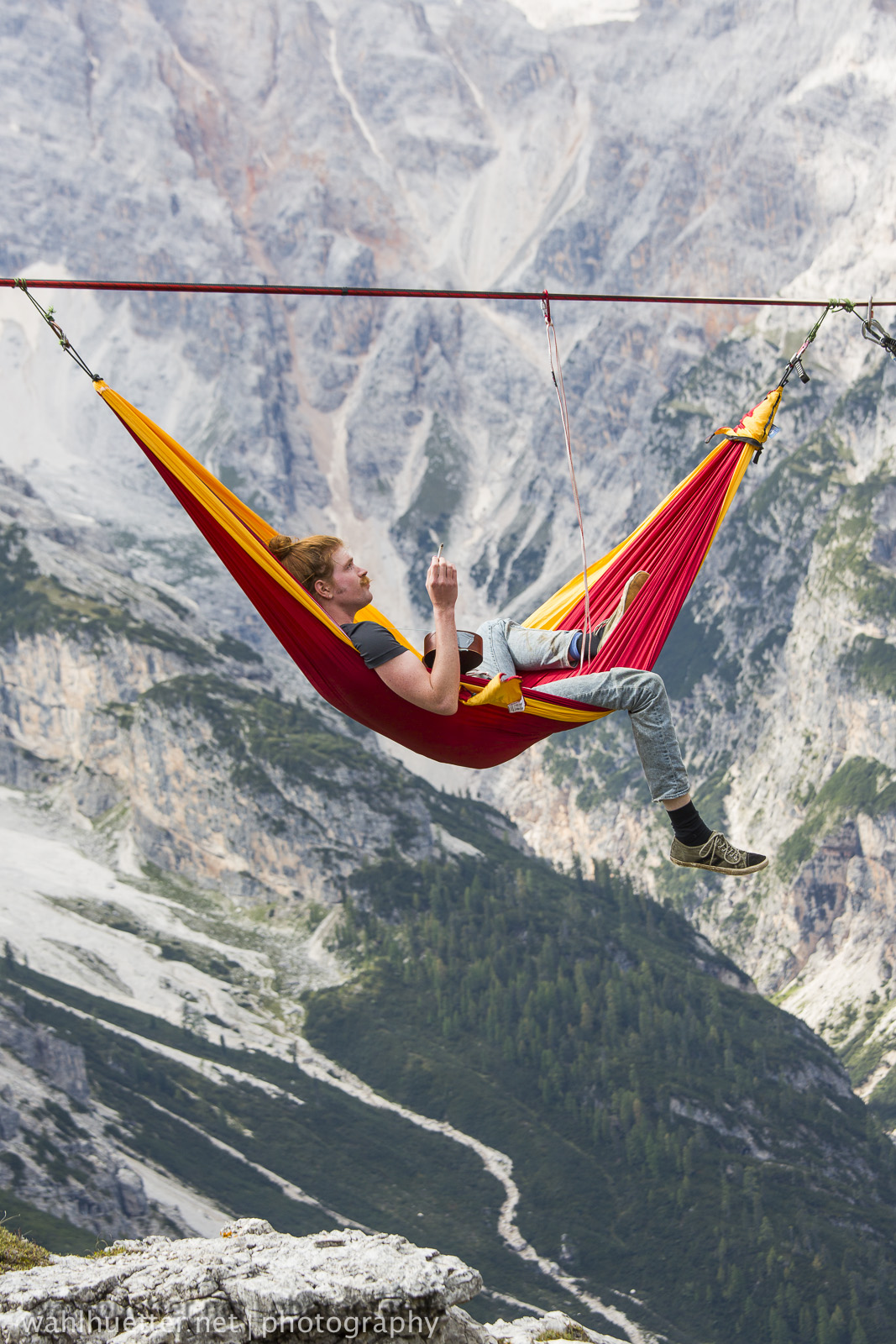 Image ©: Sebastian Wahlhuetter Photography | @Swahlhuetter | www.wahlhuetter.net