Is it a bird…? Is it a plane…? We leave it actually up to your imagination what you make out of it ;)
This time Ticket to the Moon set up their hammock-fleet at the incredible rock formation of Bismantova in the @Appenino Tosco National Park in Italy. The unusual design was built out of 12 hammocks at two different occasions and the adventurers were occasionally joined by Highline- and Aerial Silk athletes.
Huge thanks to @Slackline Bologna ASD to make this possible by organizing the first Highline Meeting at this lovely place.
Set Up & Rigging: Igor Scotland
Design: Igor Scotland & Sebastian Wahlhuetter
All photos ©: Sebastian Wahlhuetter | *use only with explicit authorization | contact for licensing: photo@wahlhuetter.net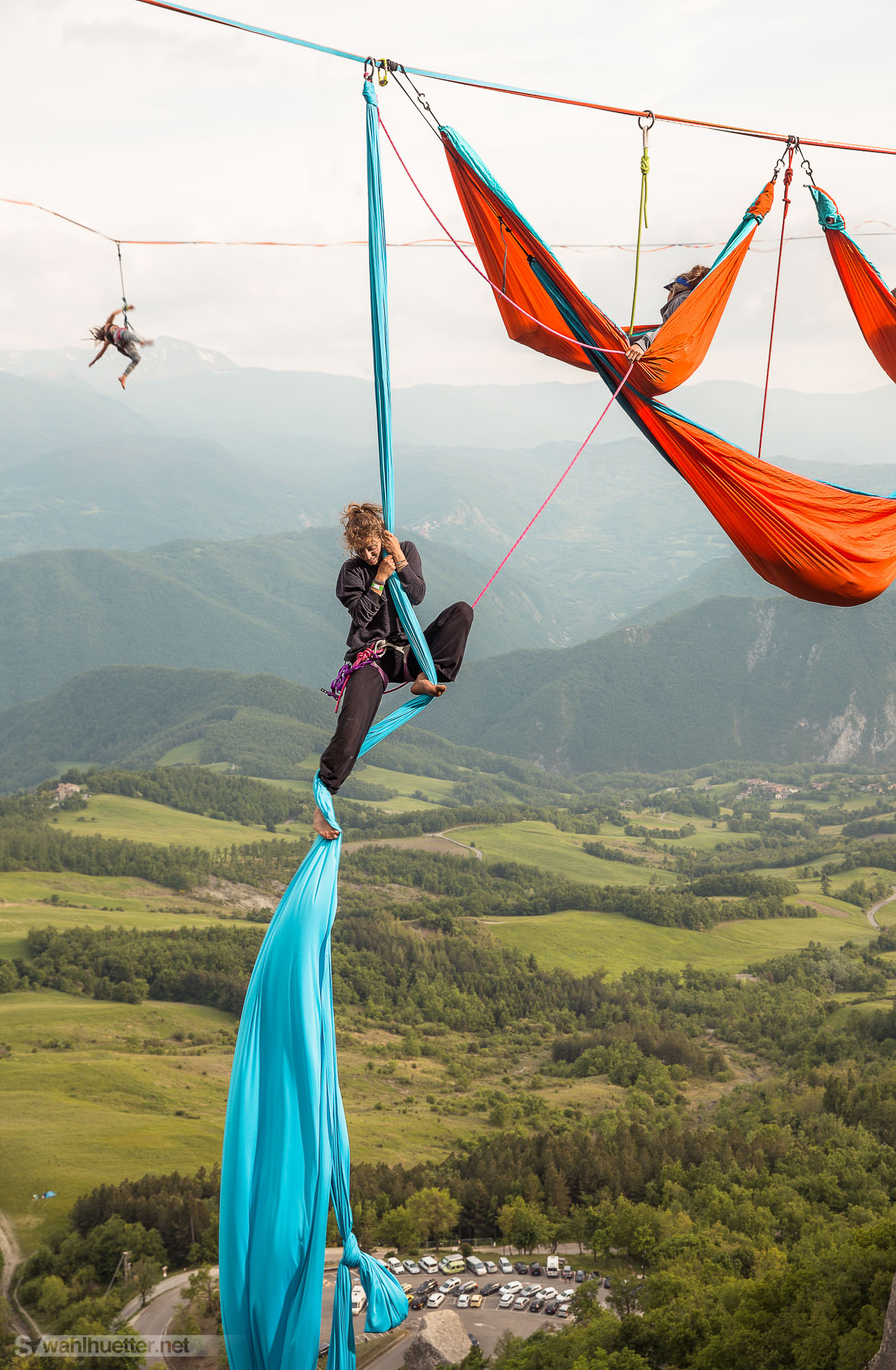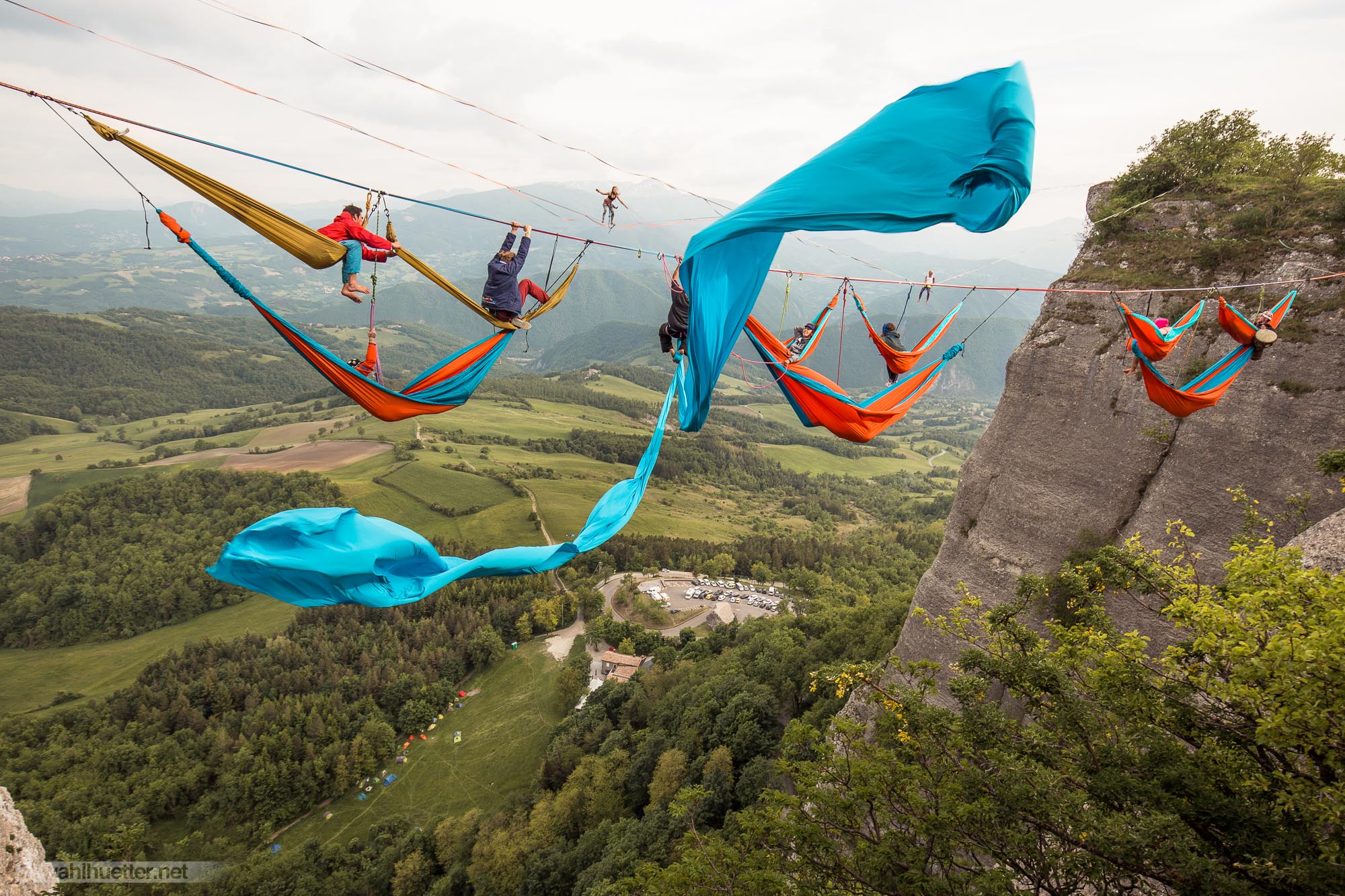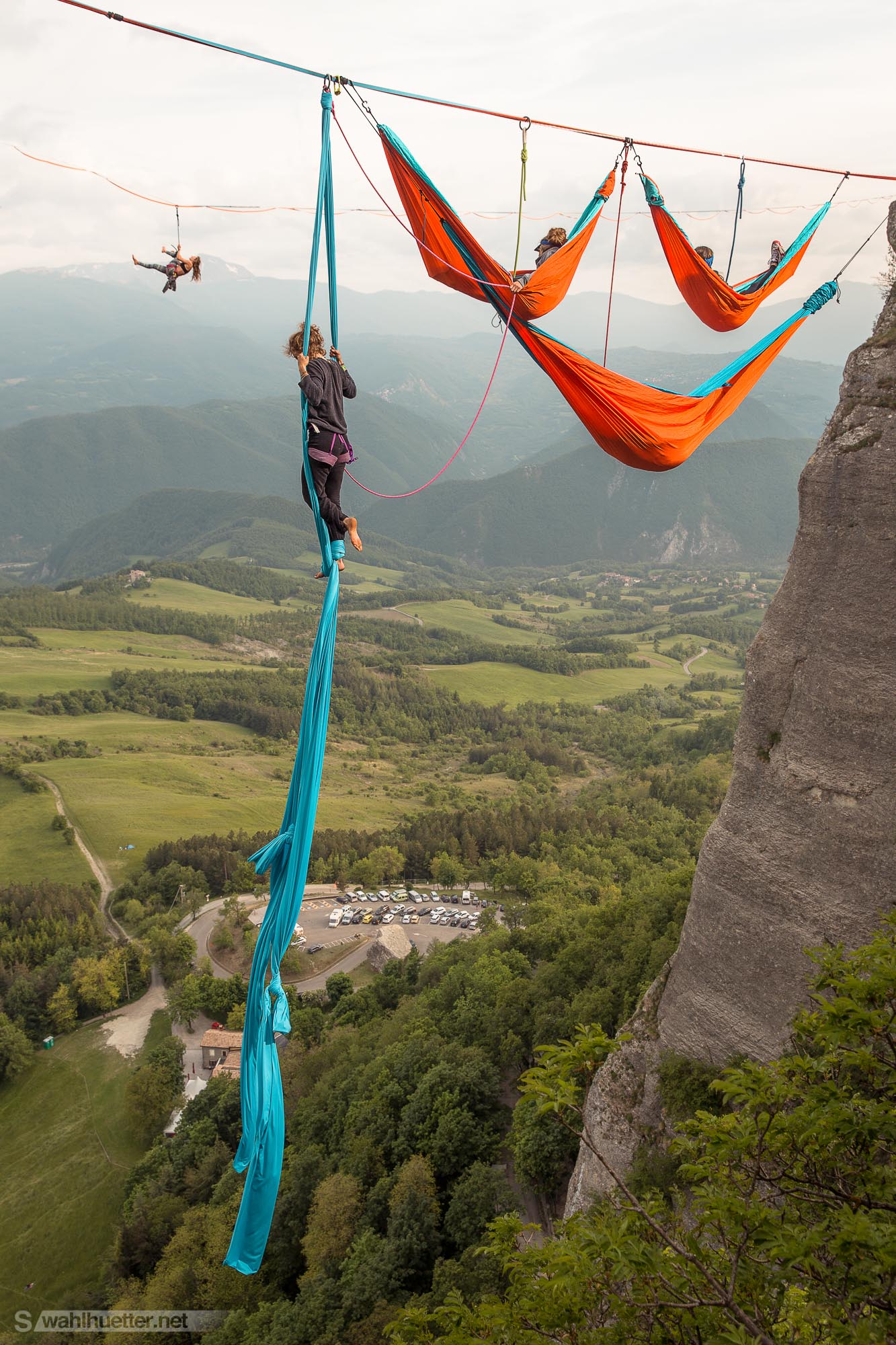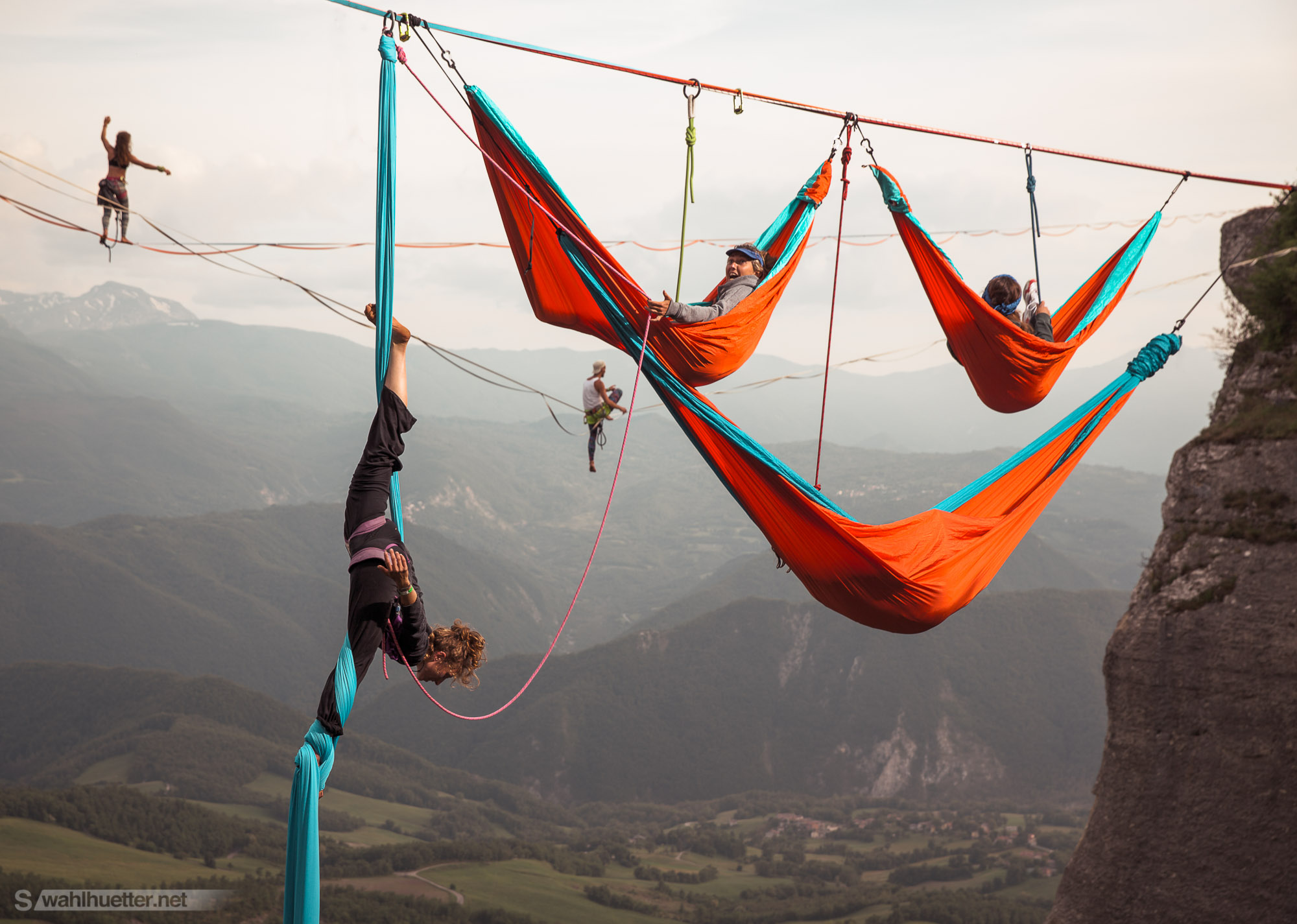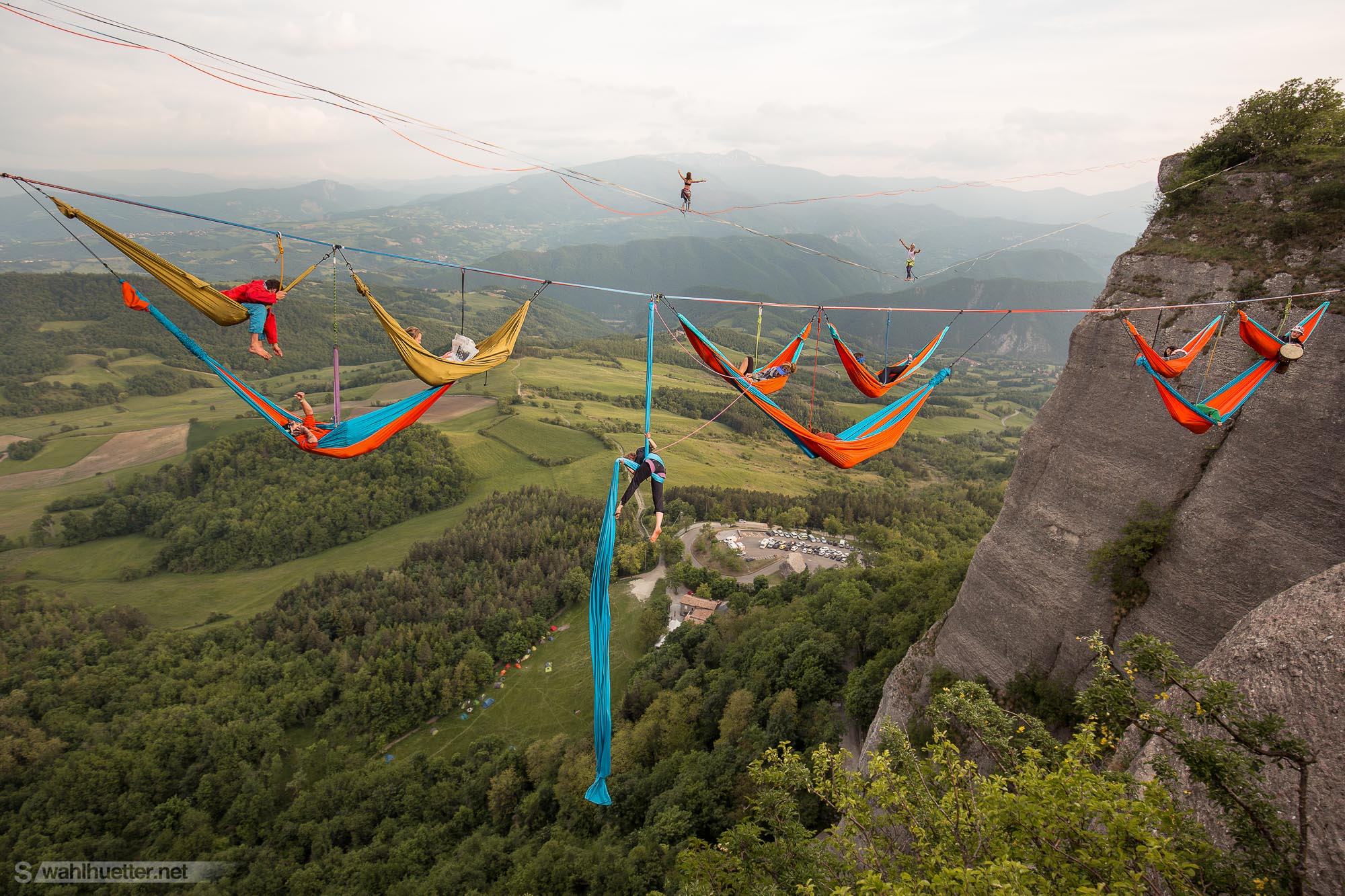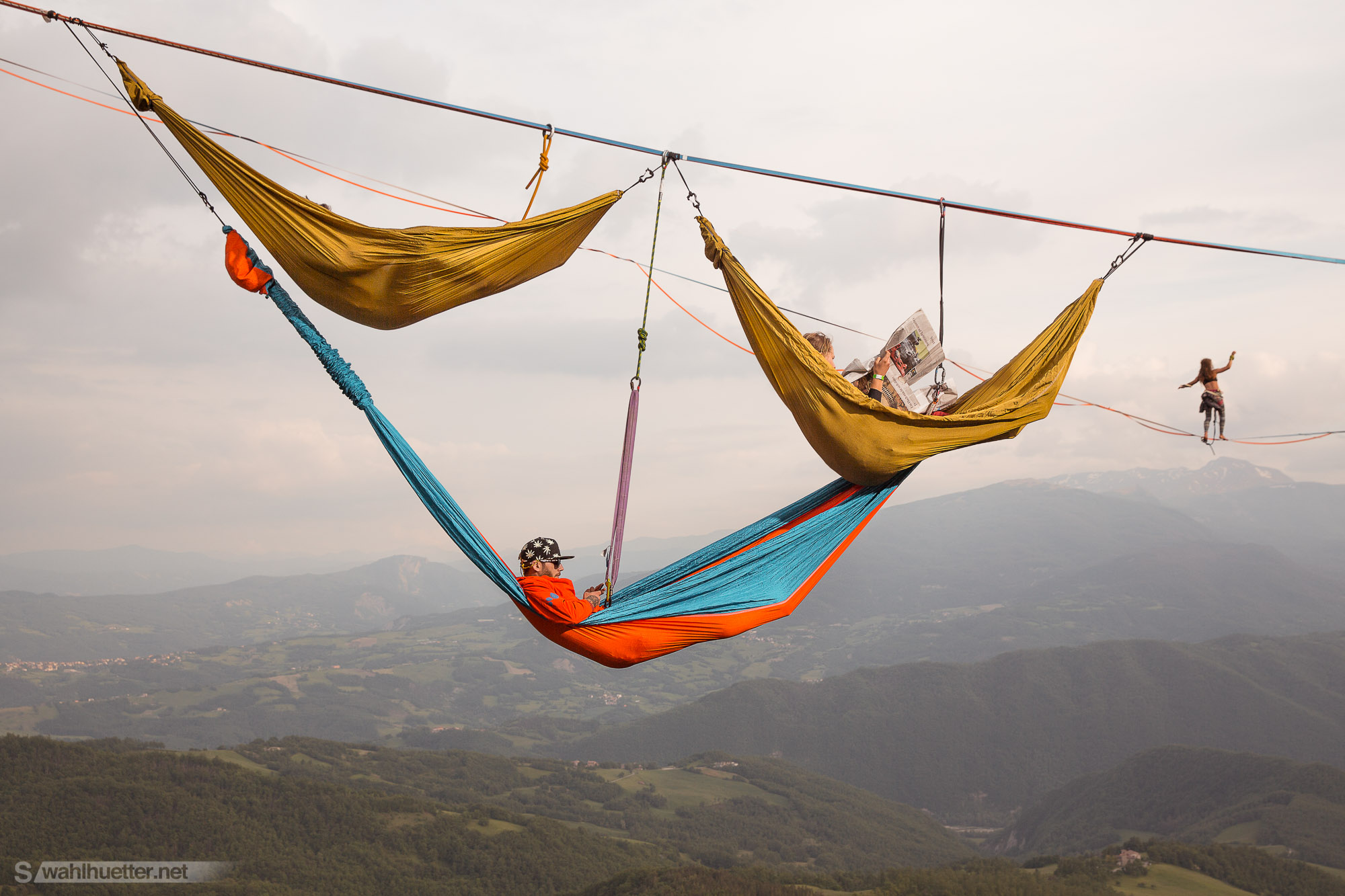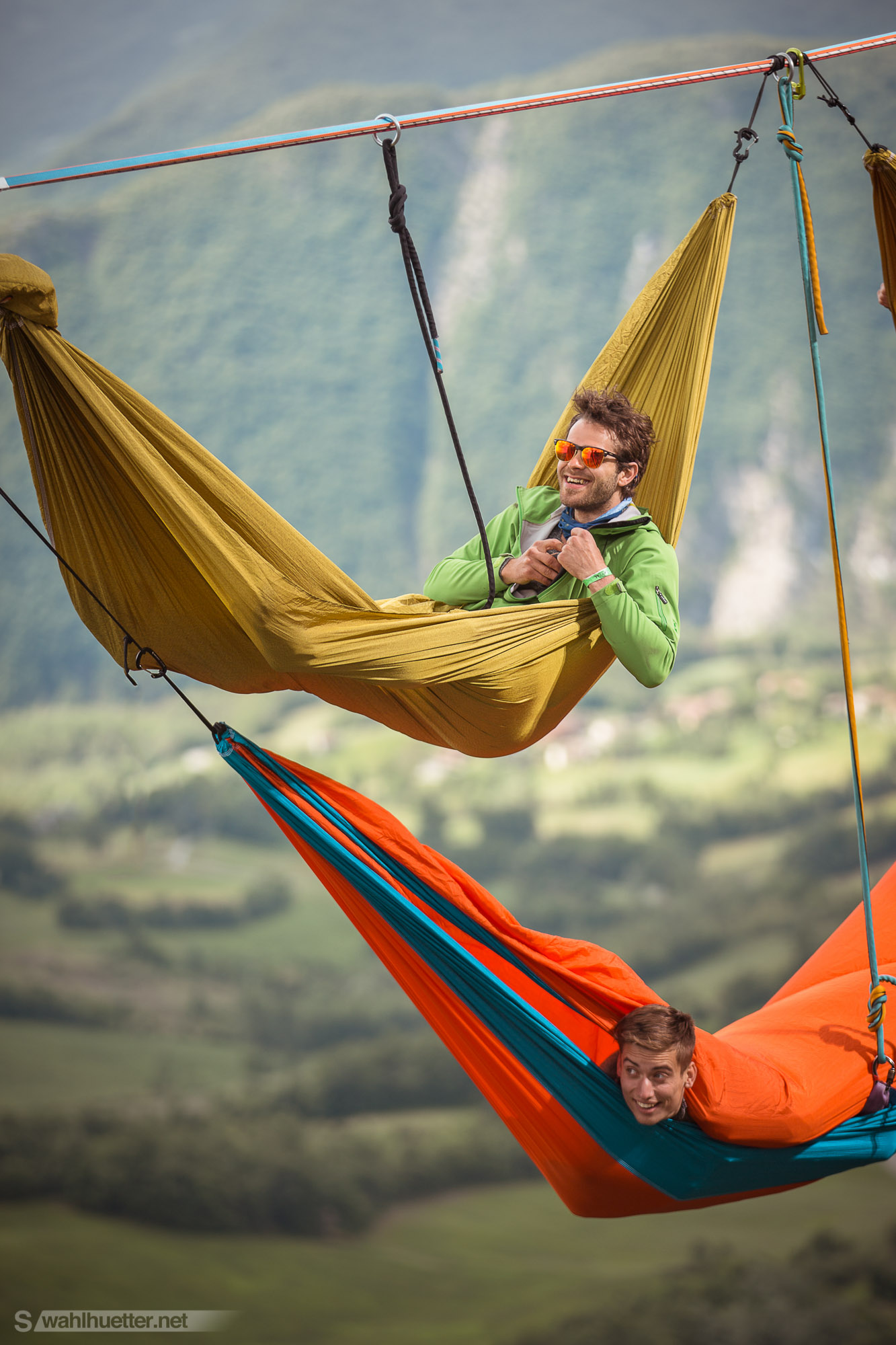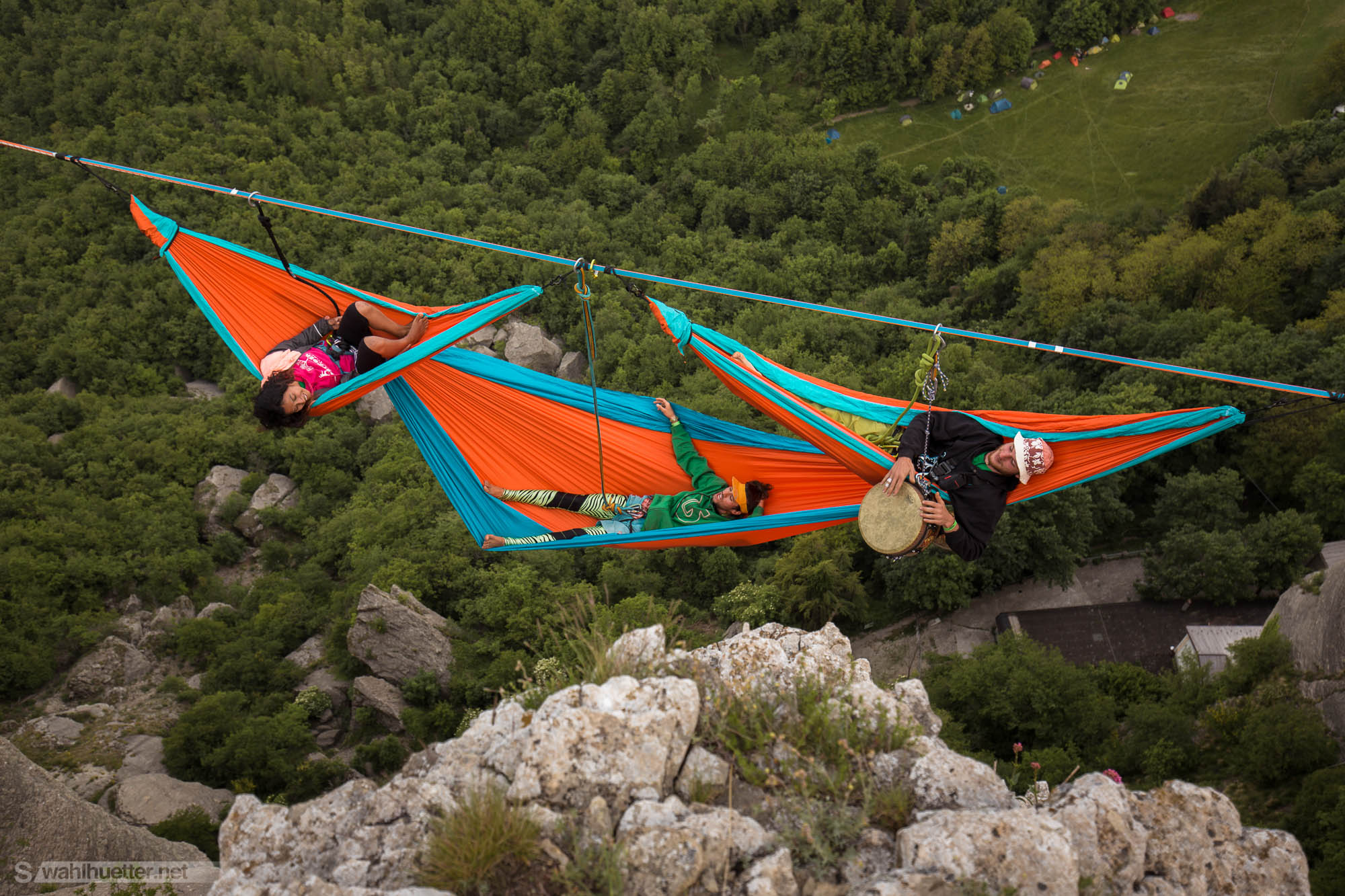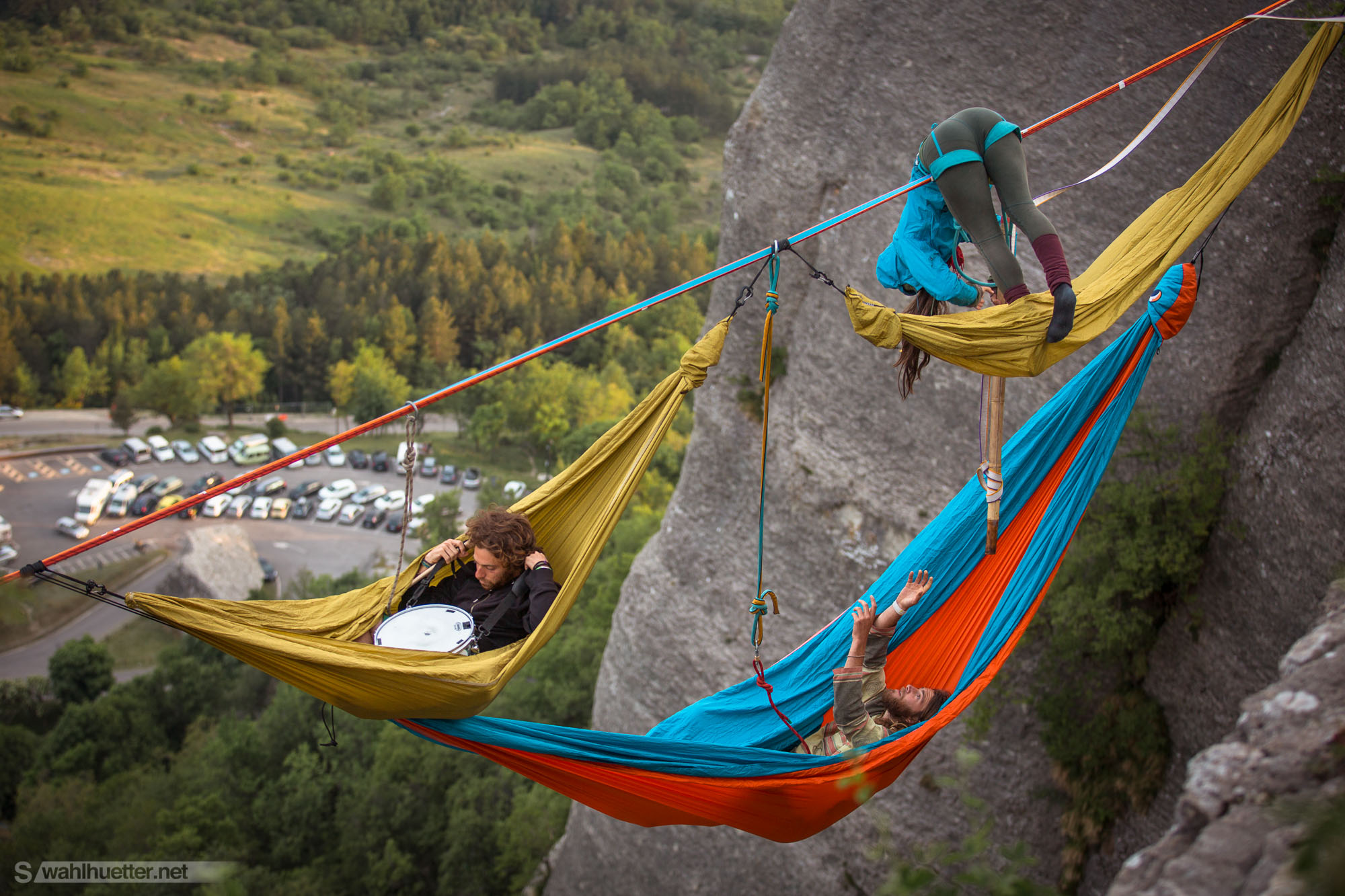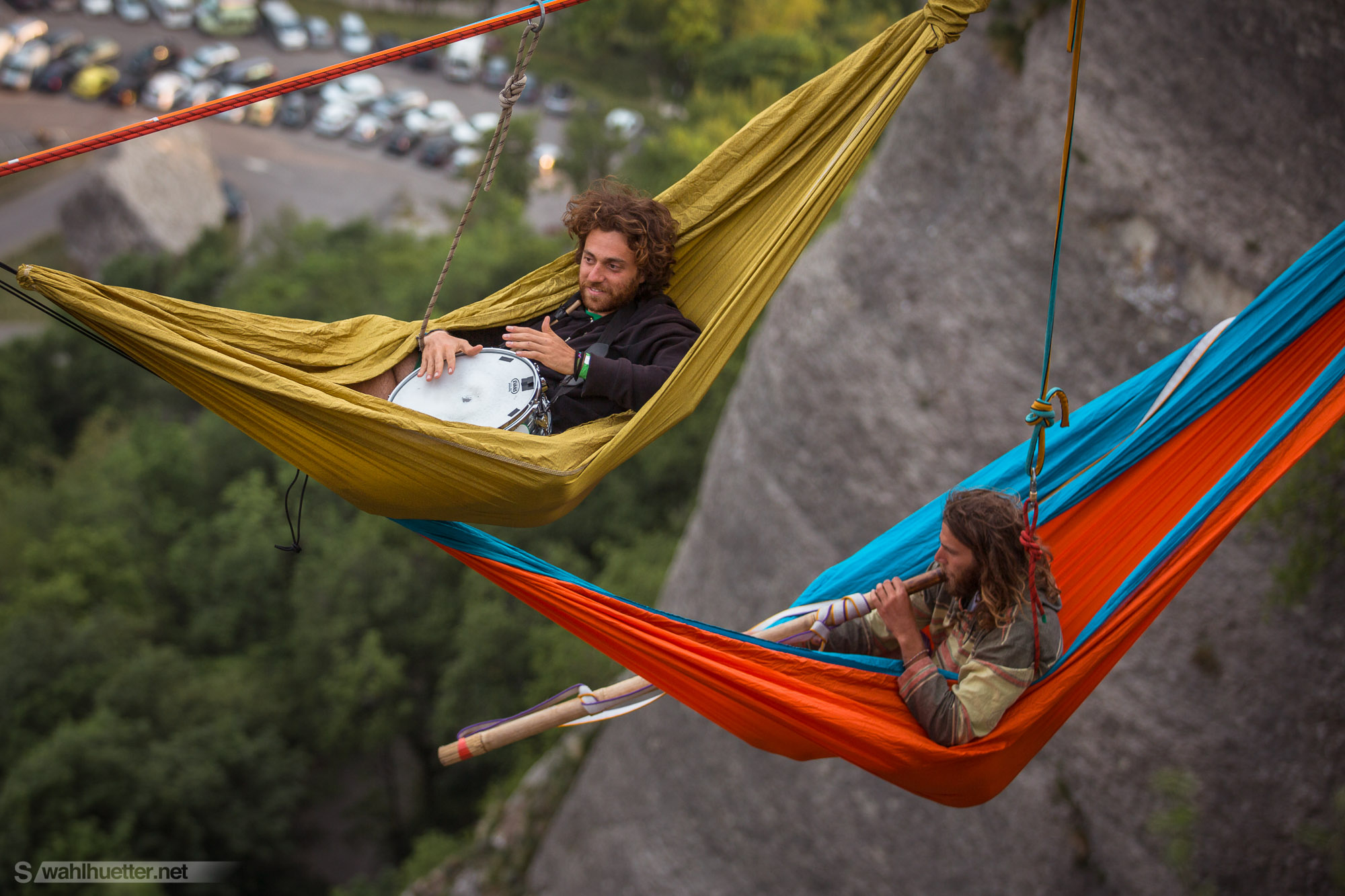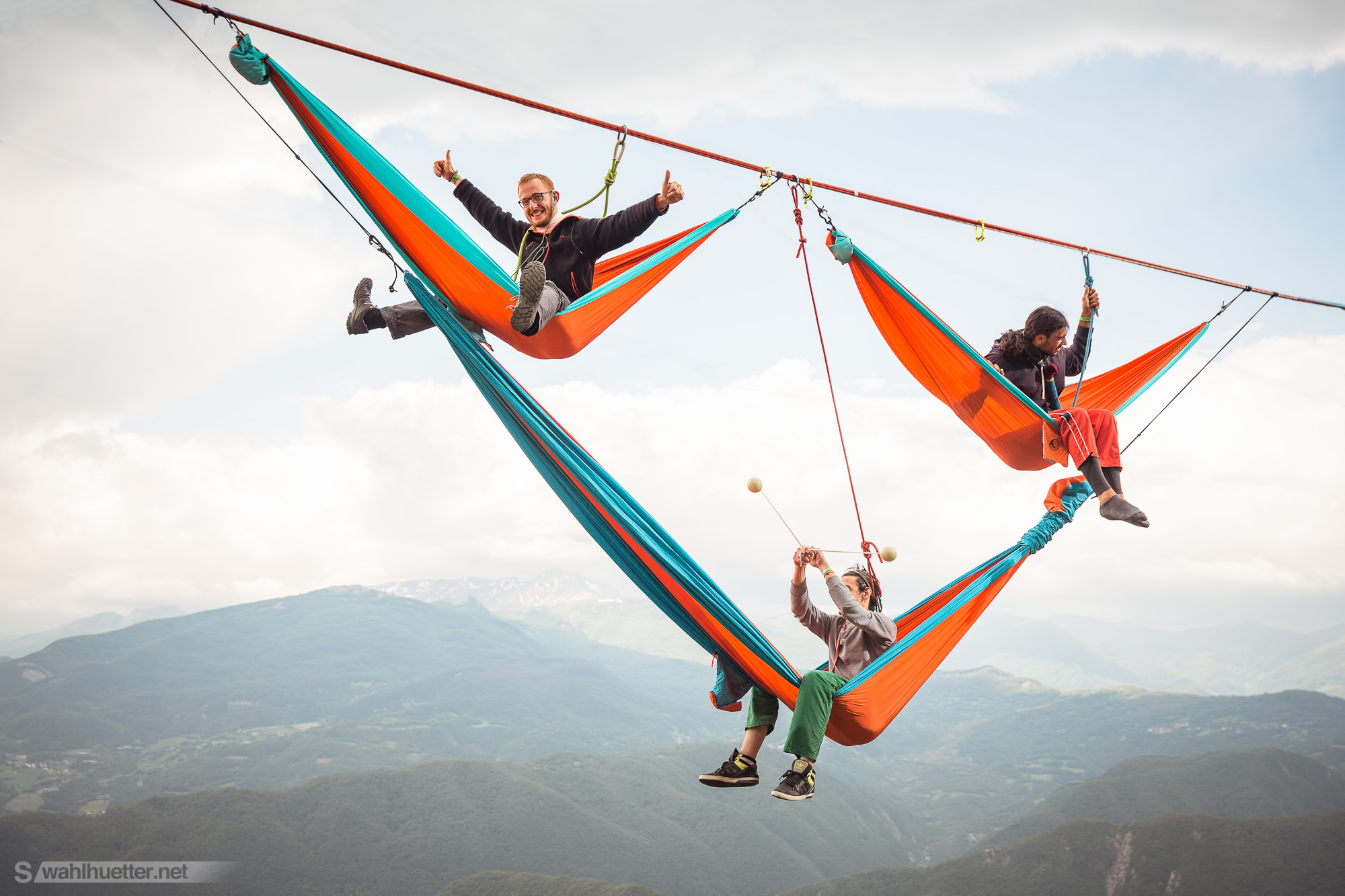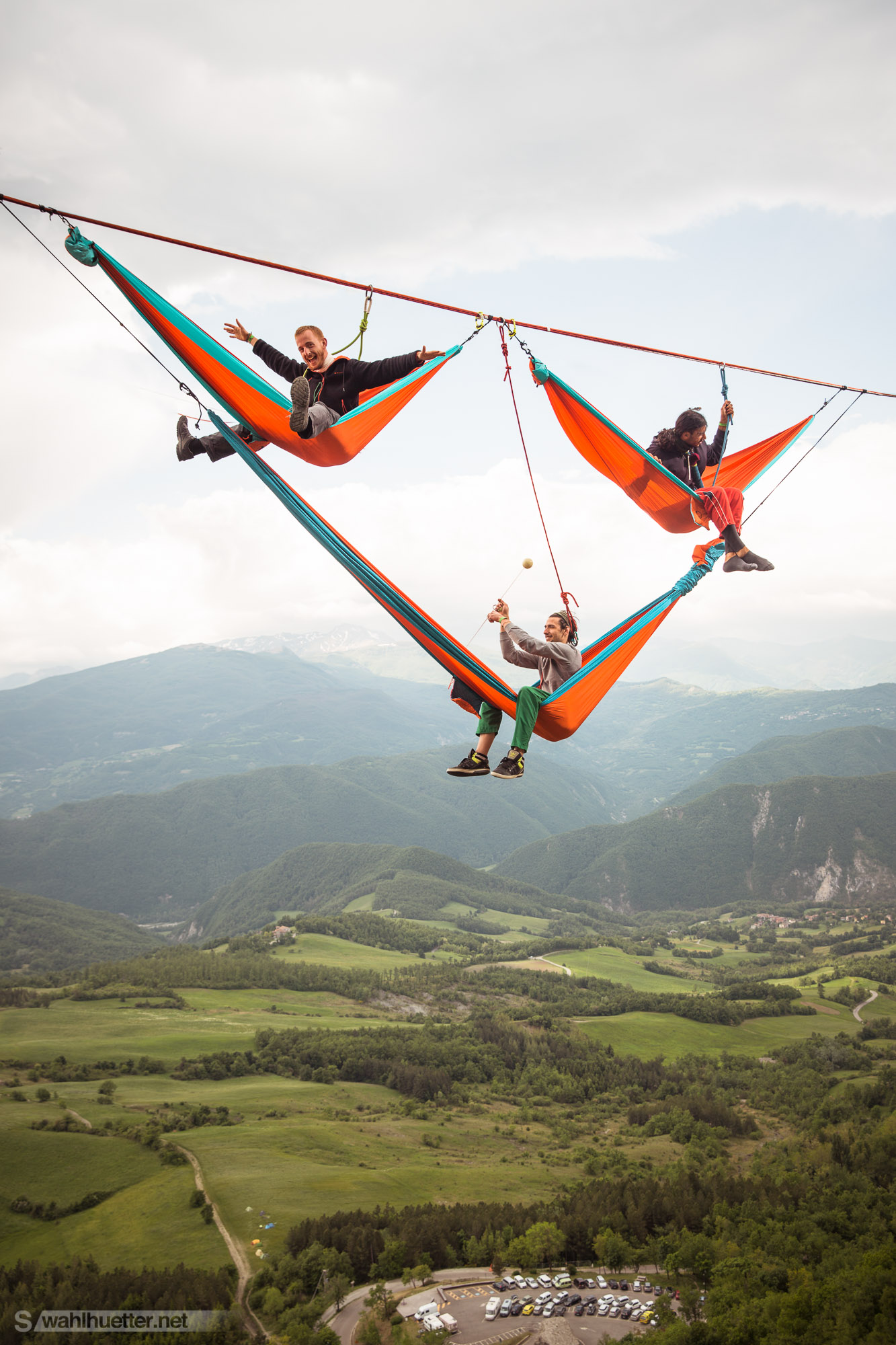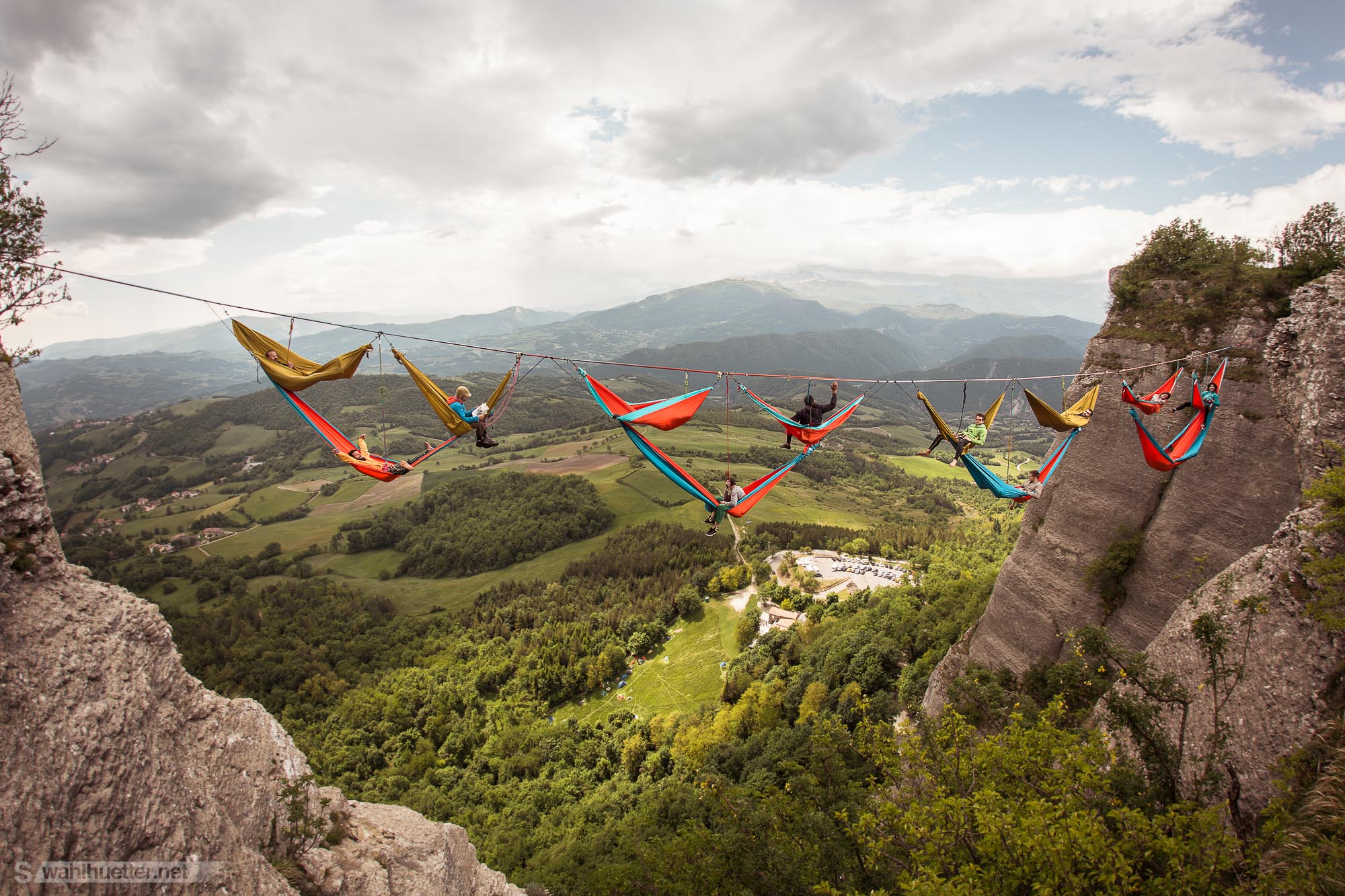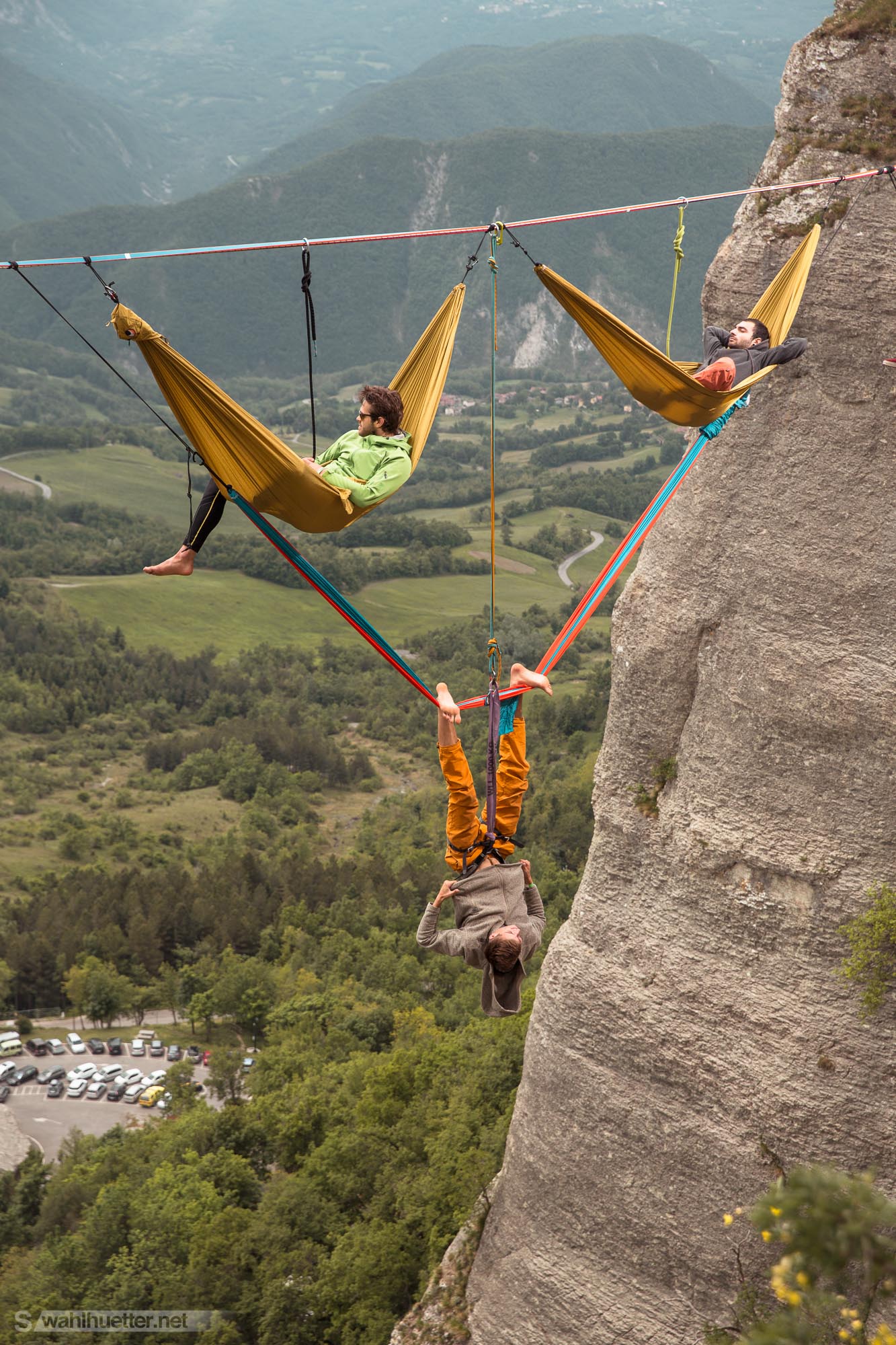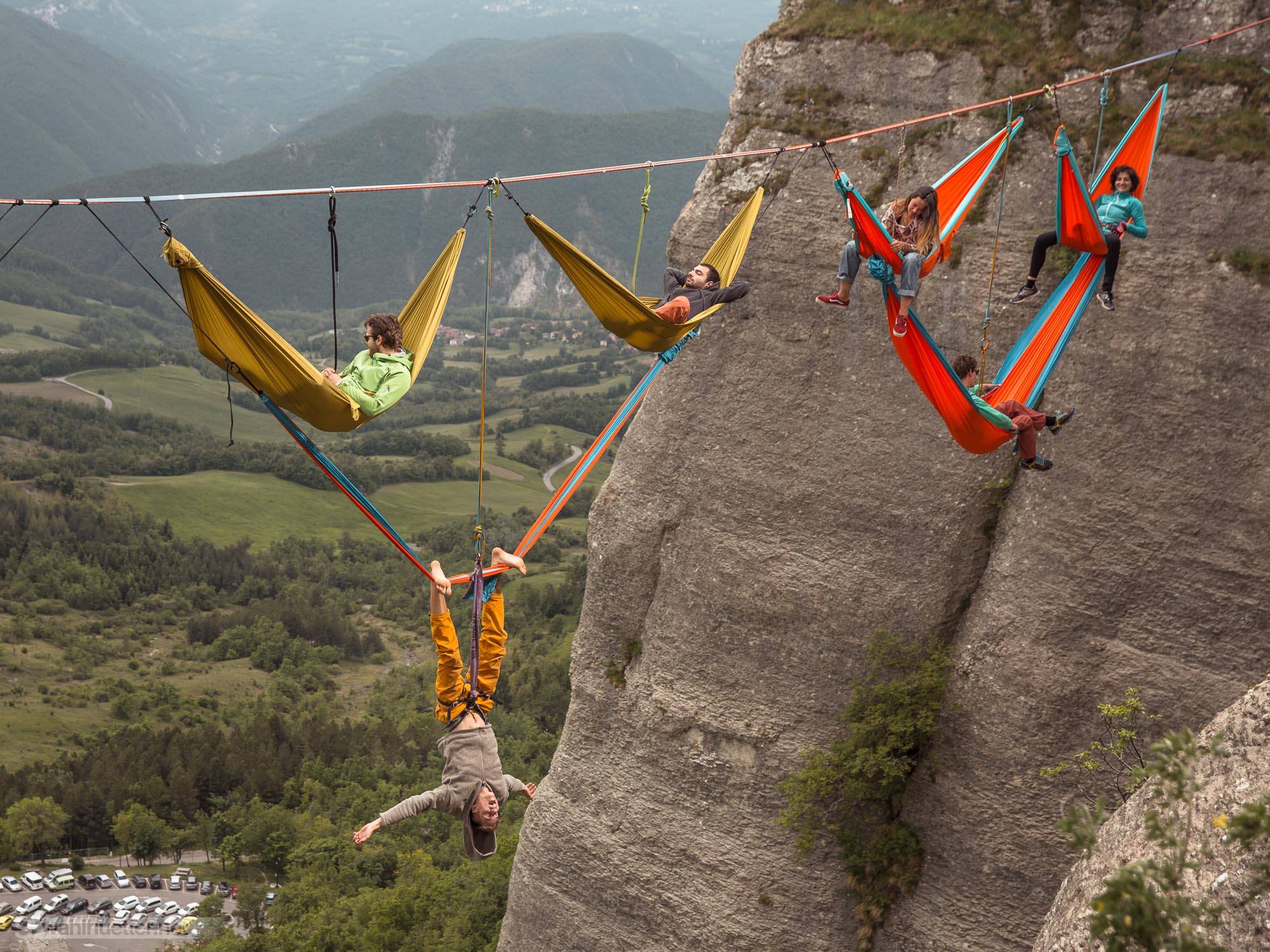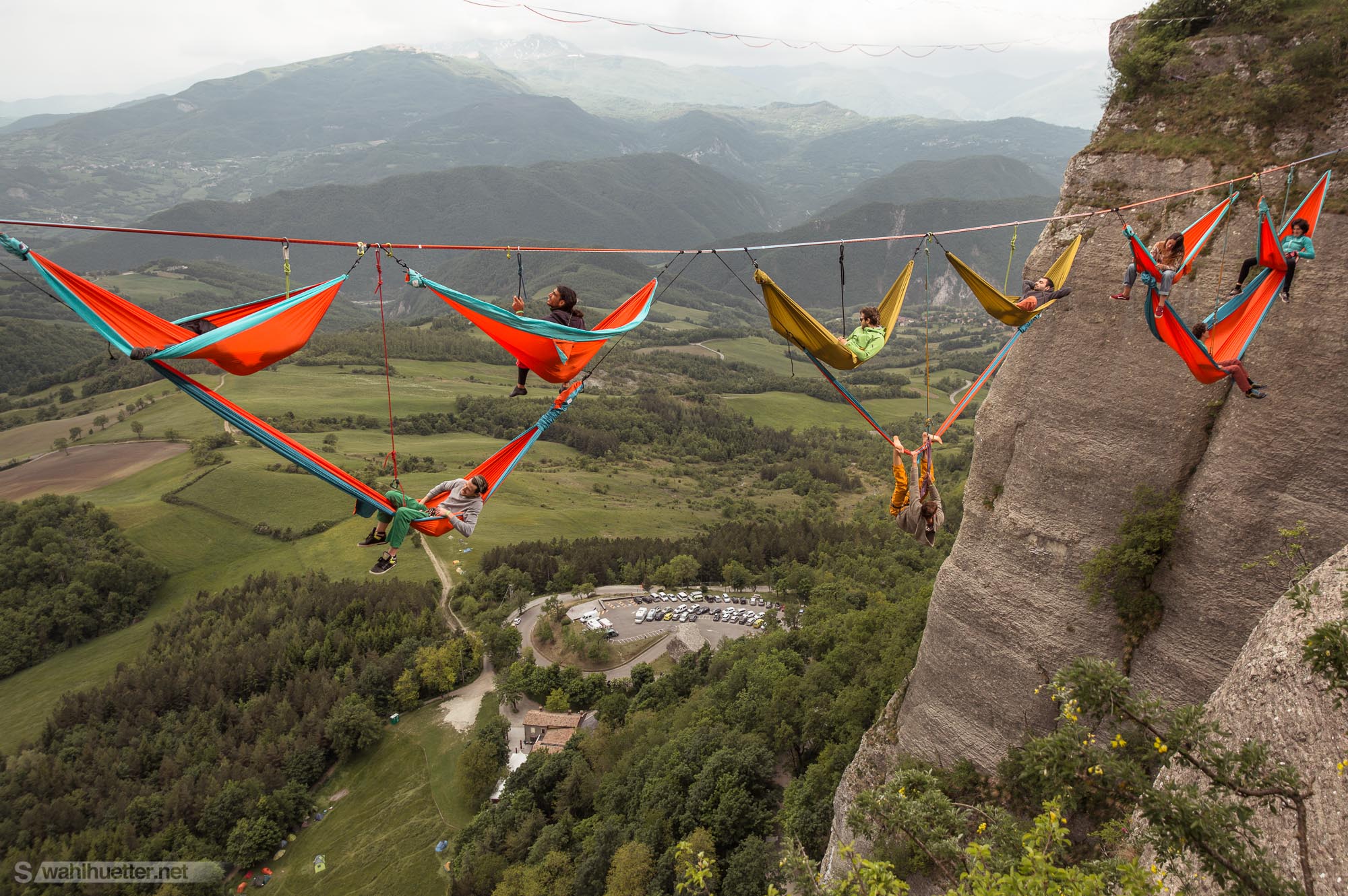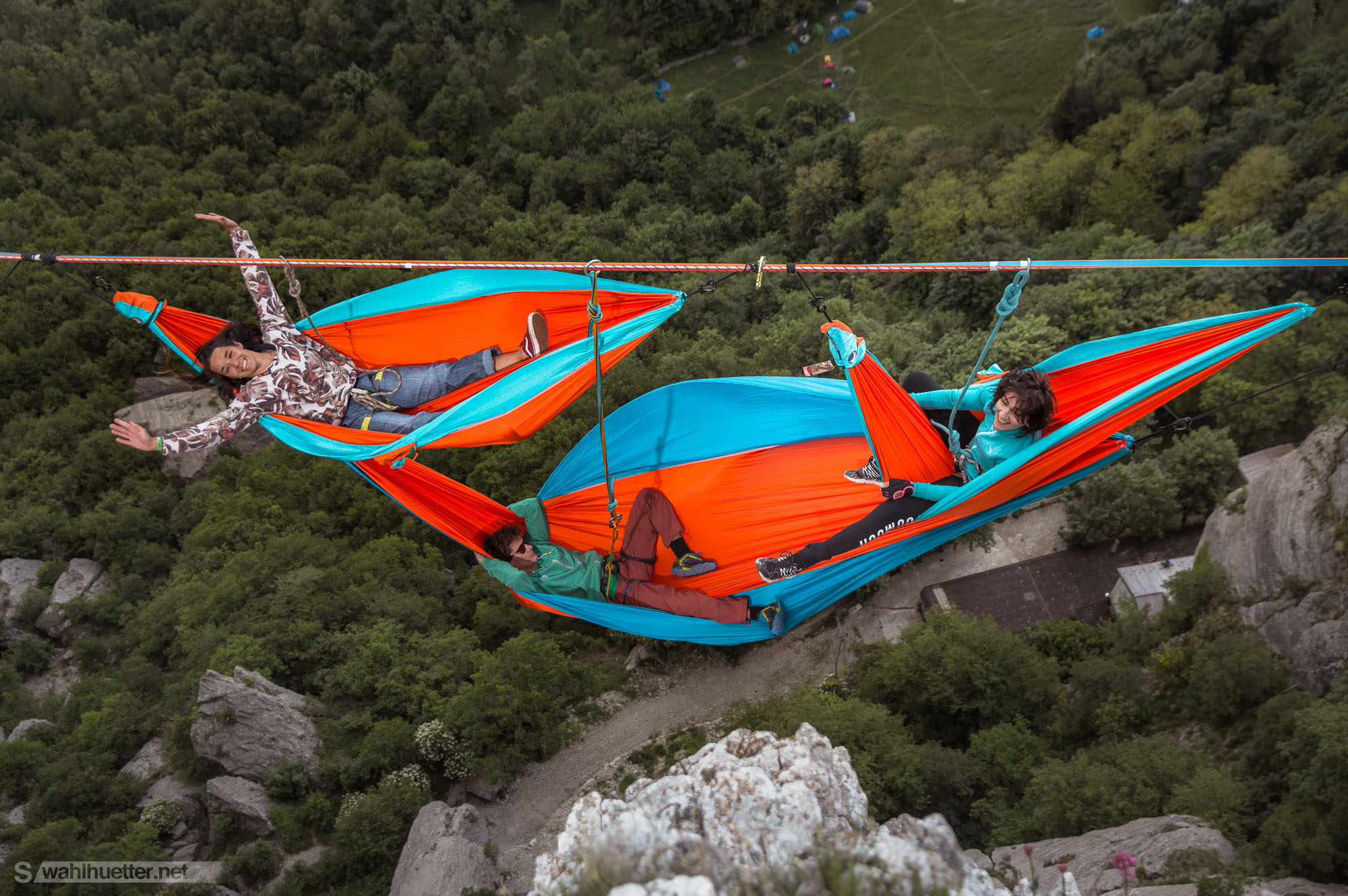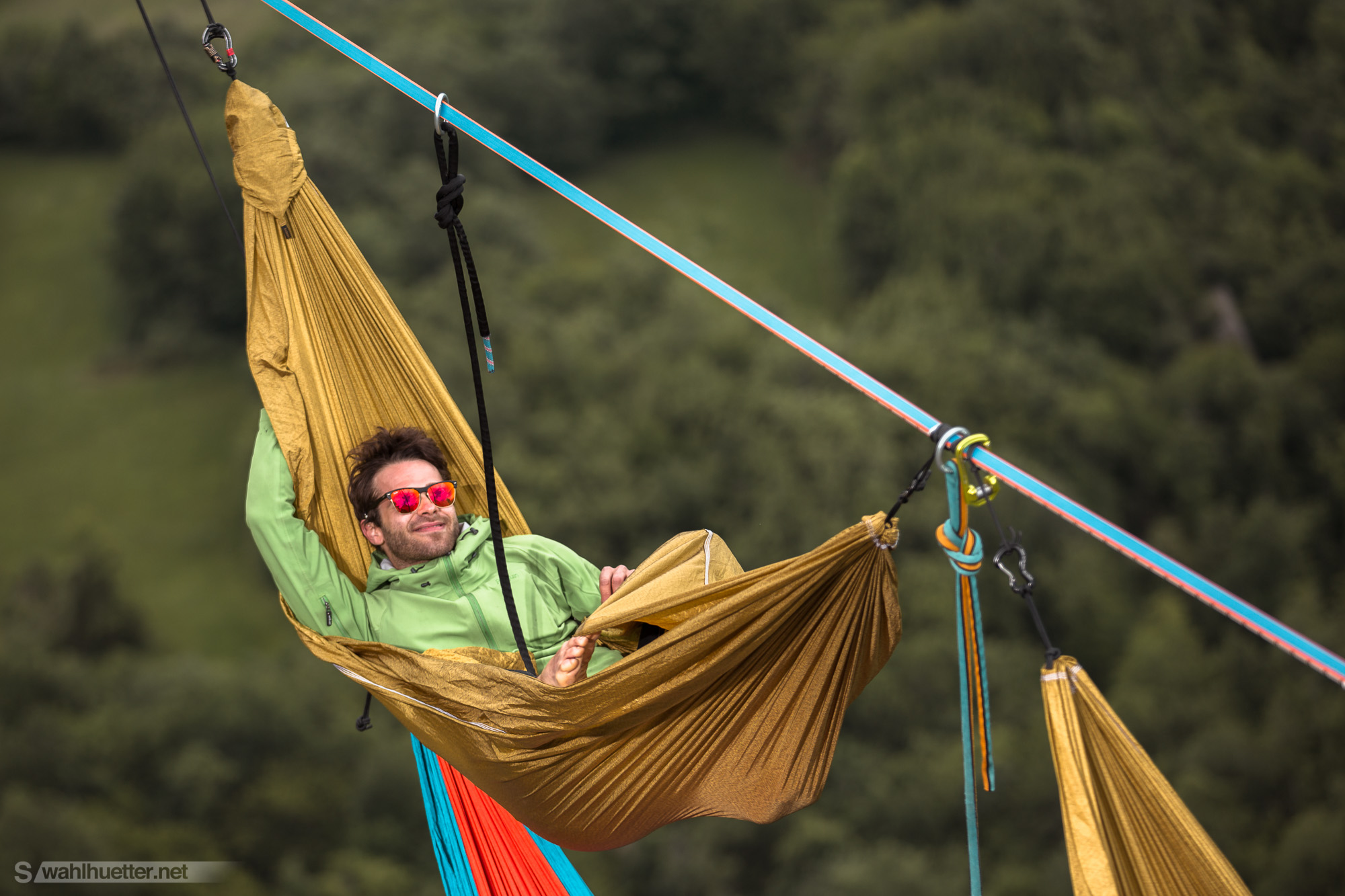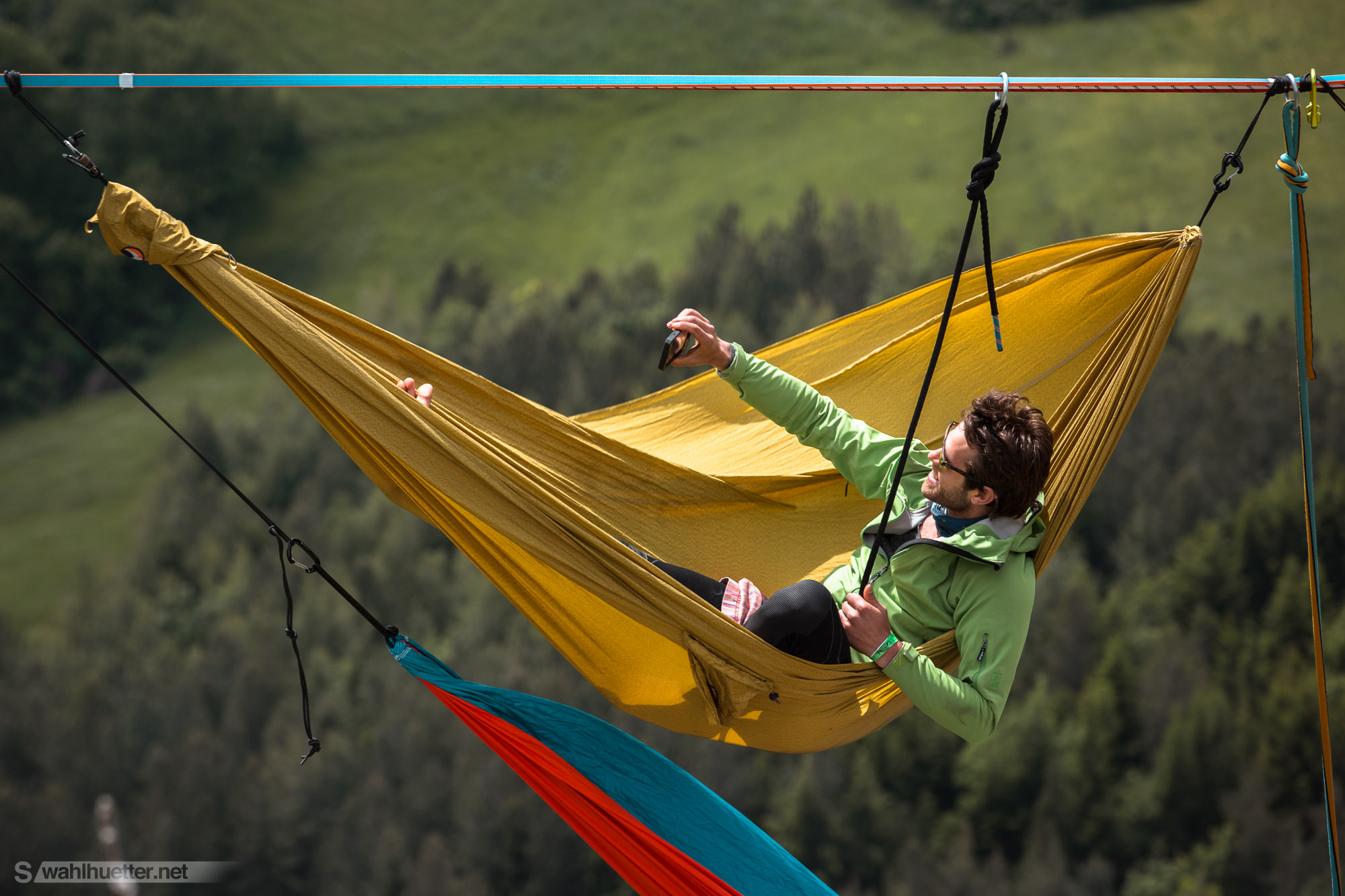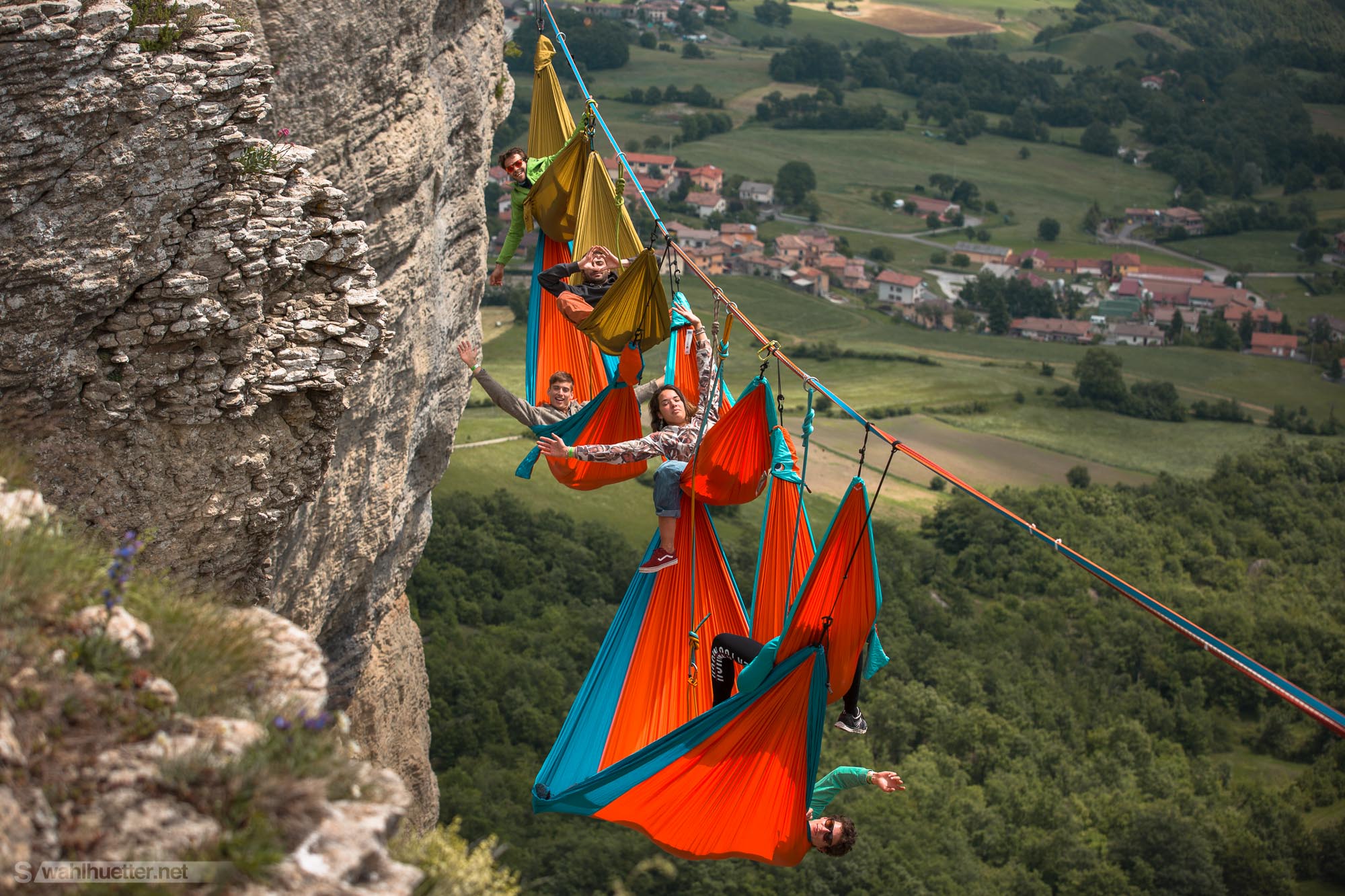 Image ©: Sebastian Wahlhuetter Photography | @Swahlhuetter | www.wahlhuetter.net