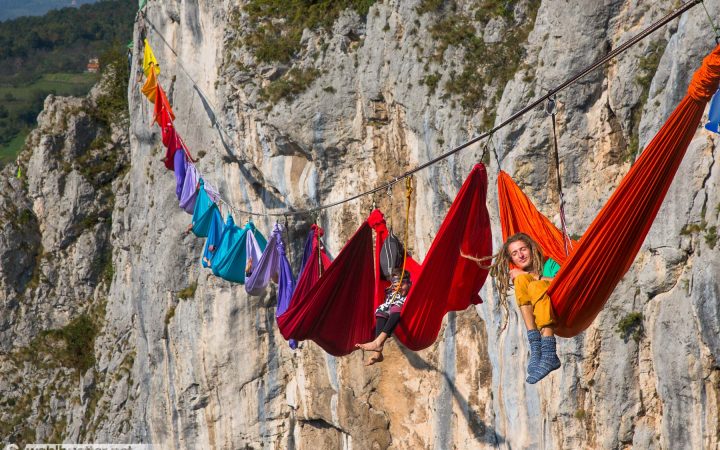 This year the annual hammock gathering moved along the road to the Tijesno Canyon in Bosnia and Herzegowina to the Drill and Chill Climbing and Highlining Festival. This year marks the fourth round of this unusual come together and the set up got even bigger. For this years project the chosen spot was an impressive 80 meter gap over the Oker-Sector more than 200 meters above the canyon floor. To fill this huge gap with shiny hammocks, organizer and project coordinator Igor Scotland from Ticket to the Moon hammocks came up with a special 5 meter hammock-version to host participating athletes. In total 19 people in 17 hammocks literally hung out for around 4 hours in this airy heights.
Check out the VIDEO here.
The Drill and Chill Festival aims to promote climbing and highlining in Bosnia and to establish a whole climbing area in a DIY style. It is organized by the Penjački klub Extreme (Climbing club Extreme) from Banja Luka.
For a glimpse of last years projects check here (2014) and here (2015).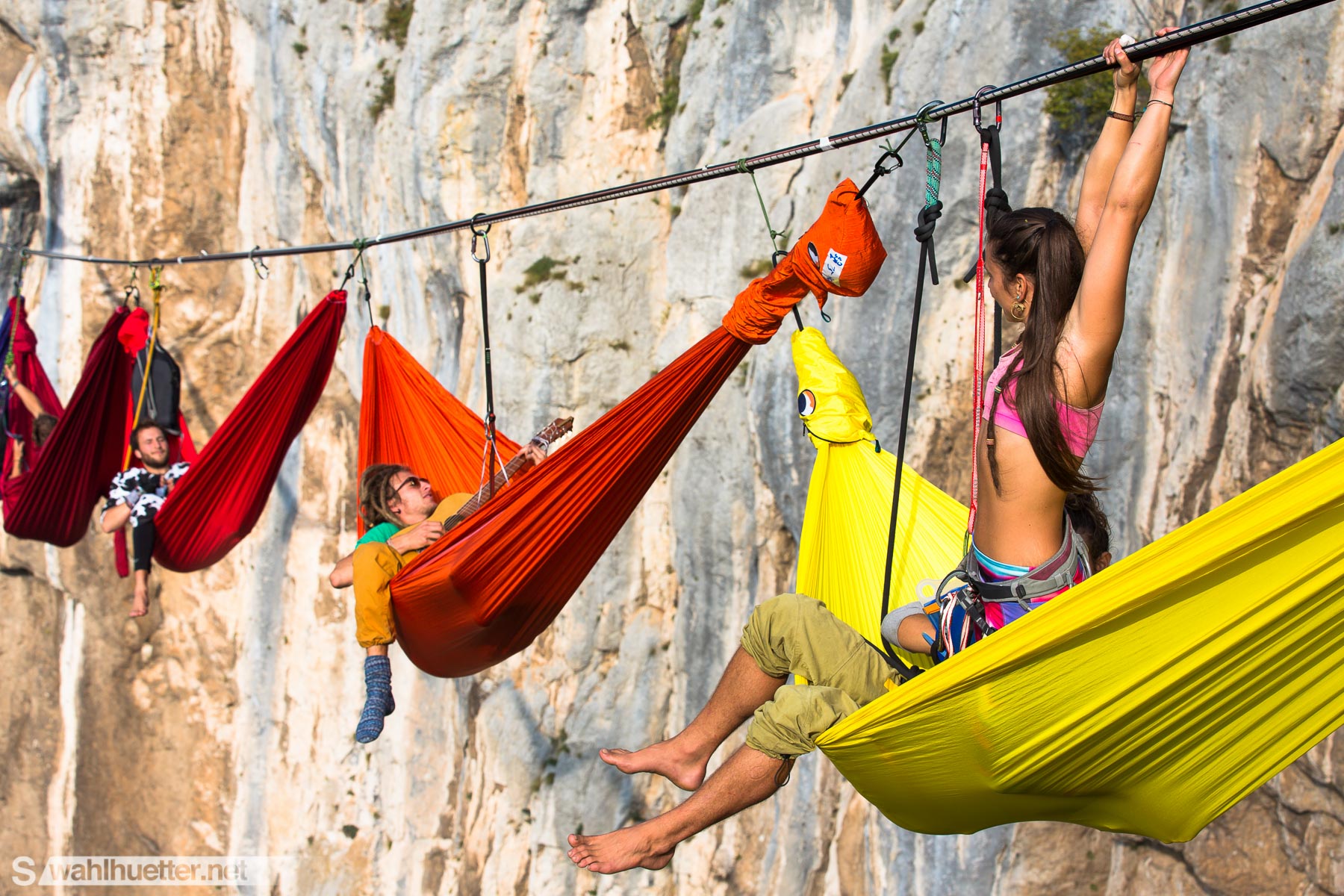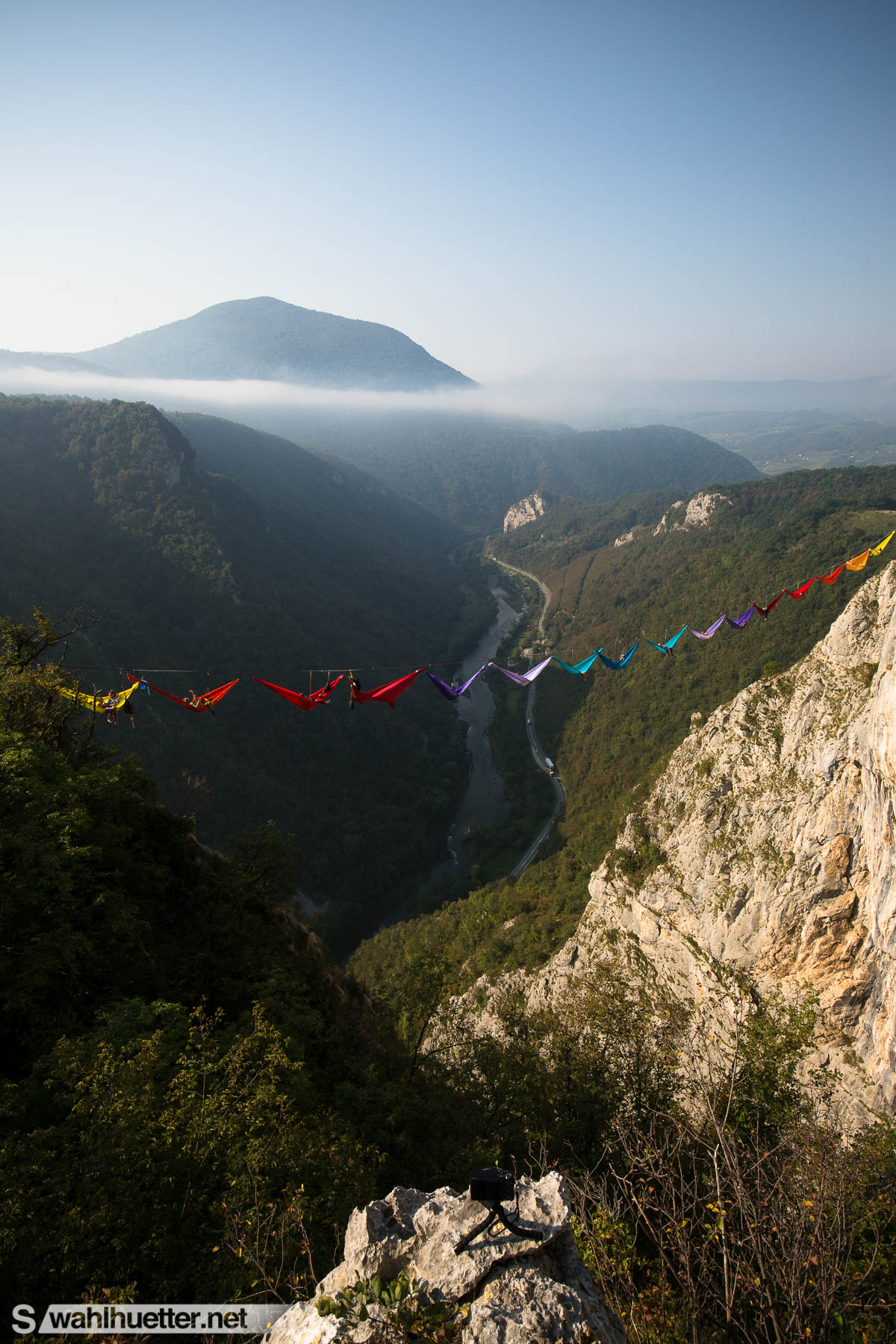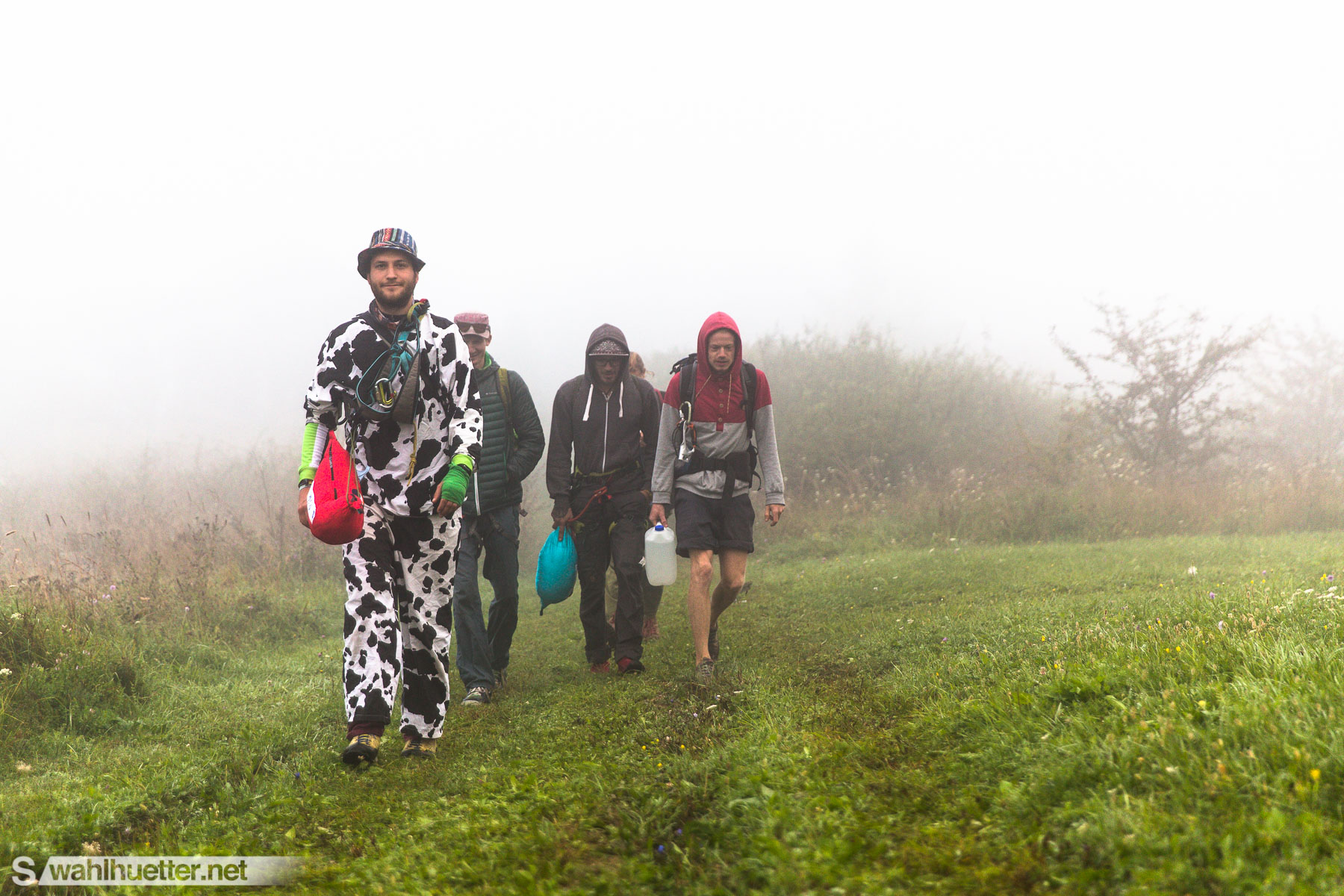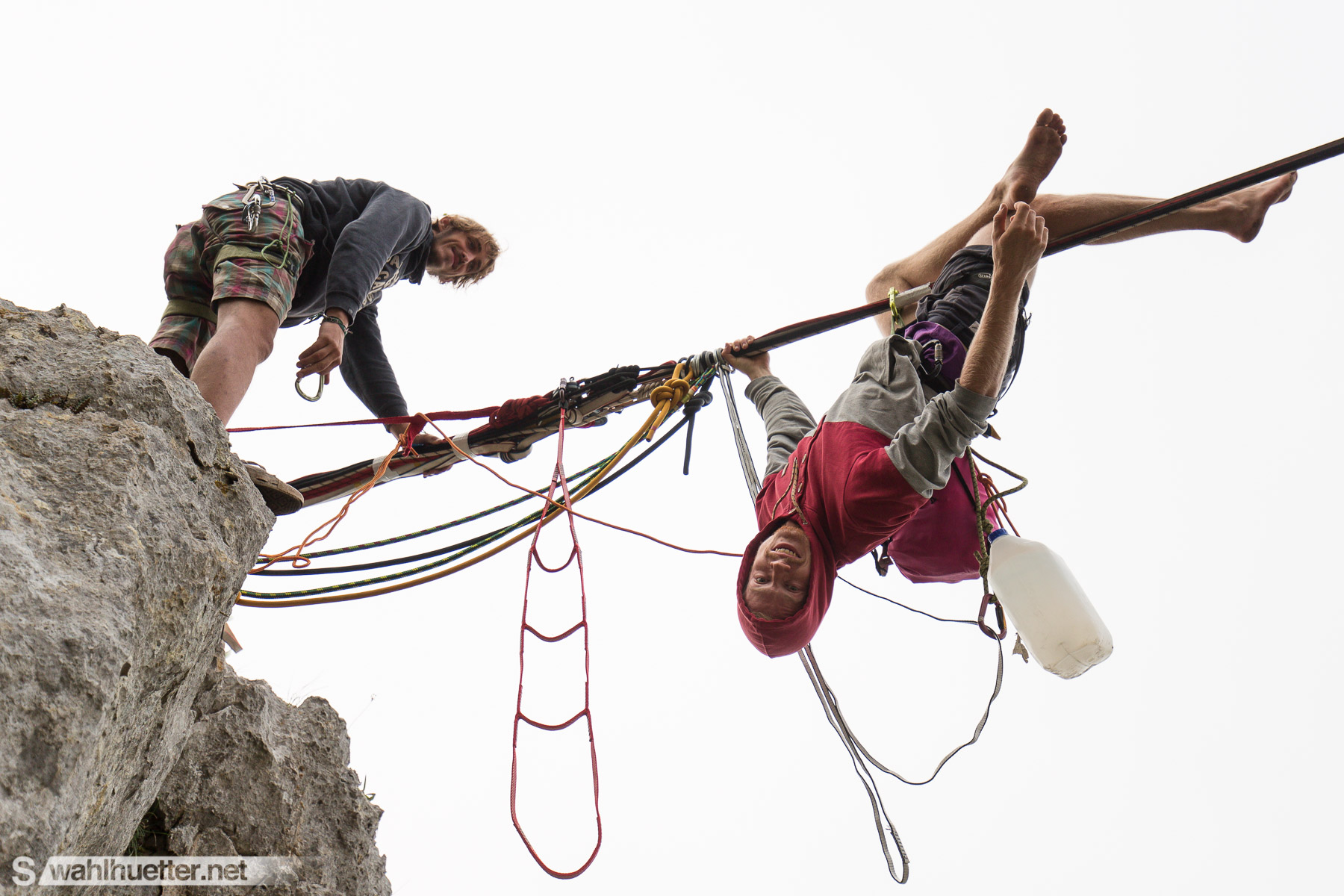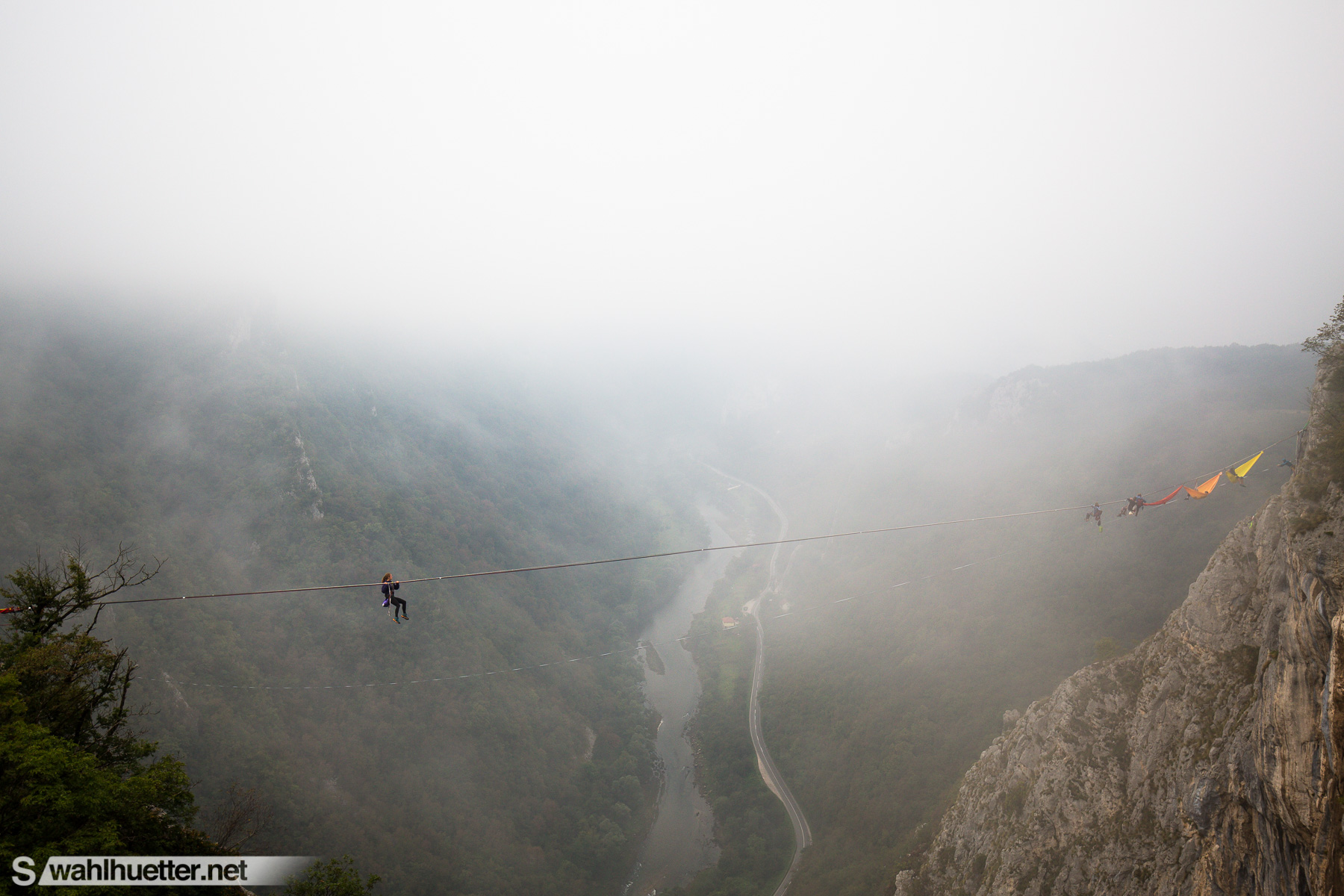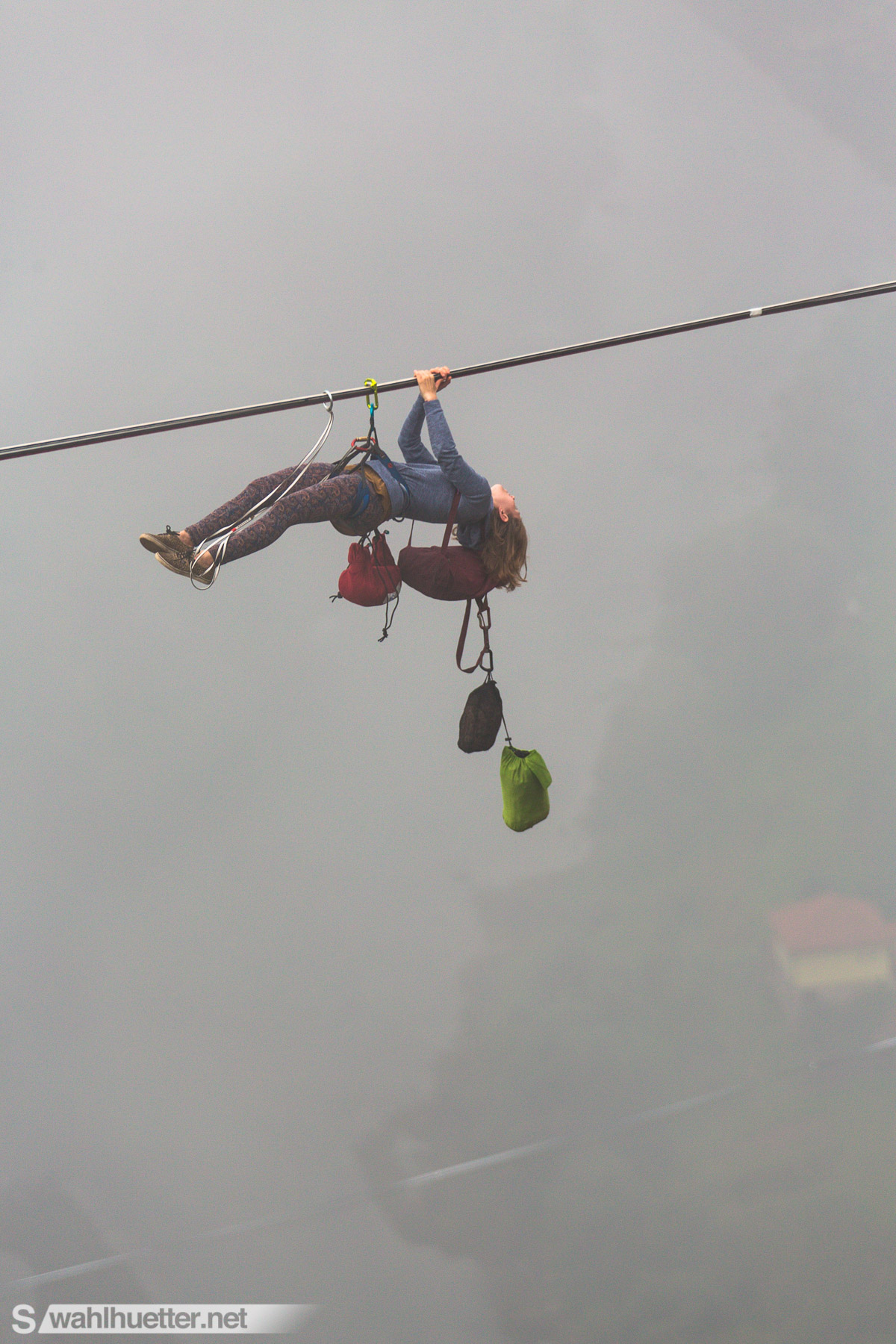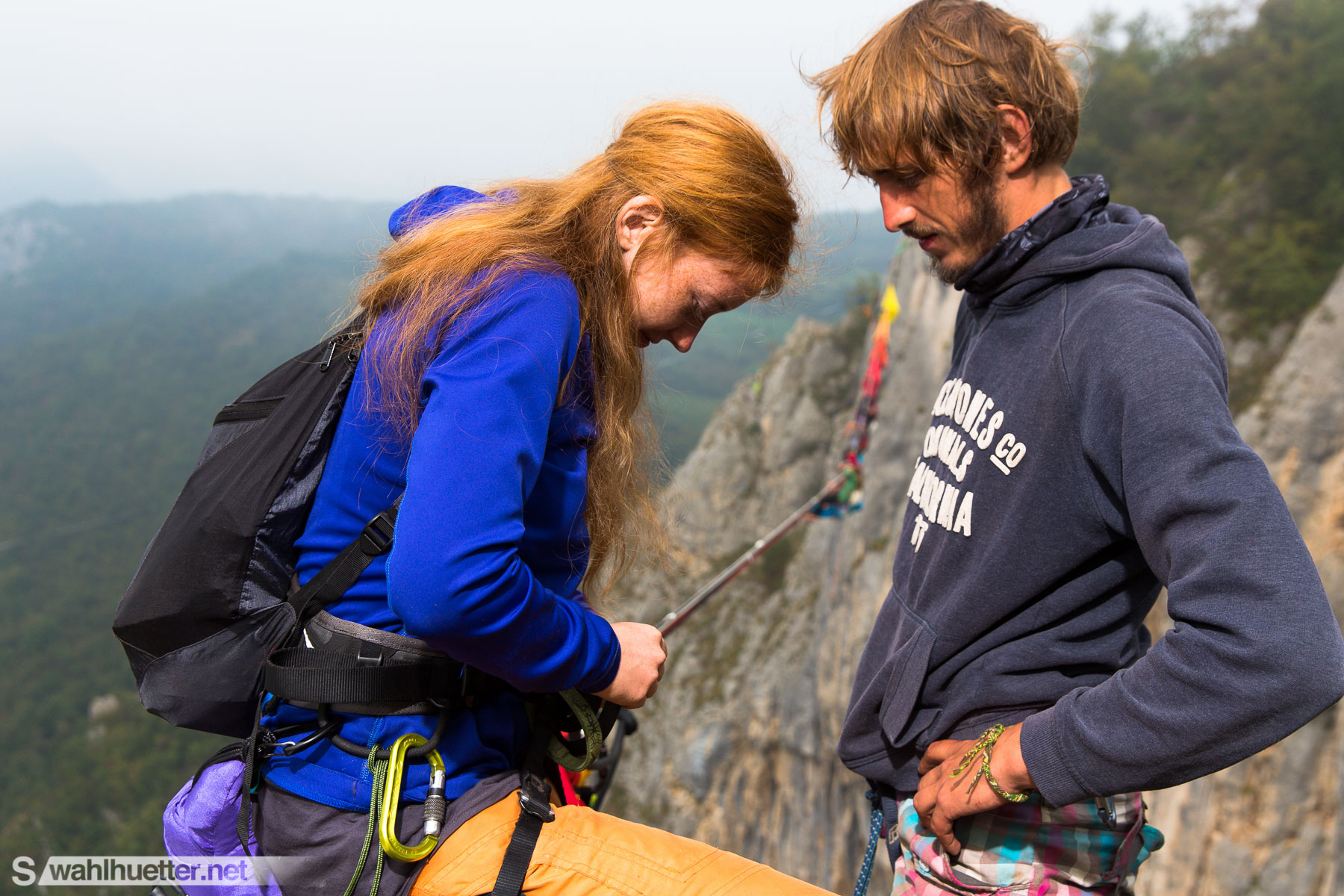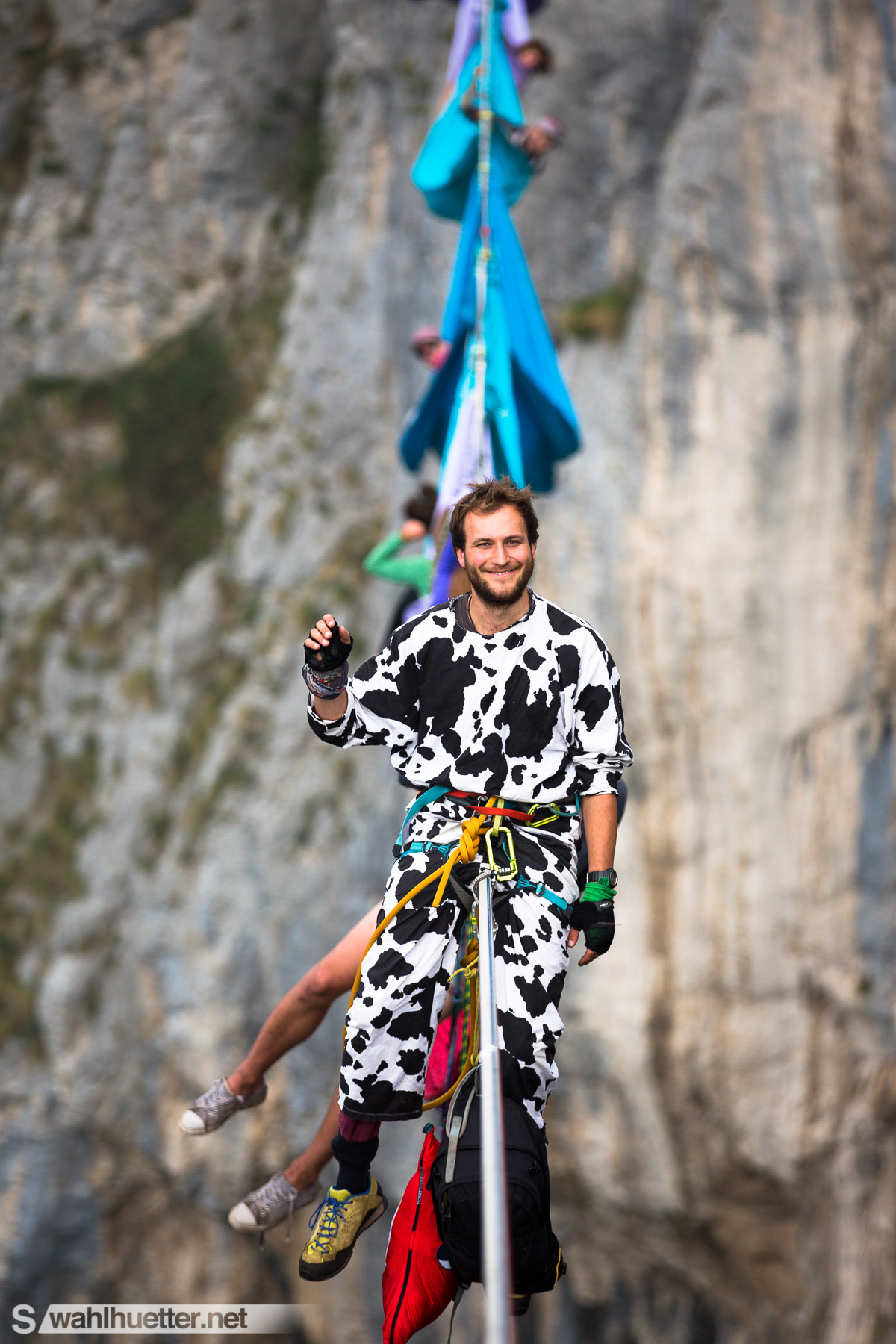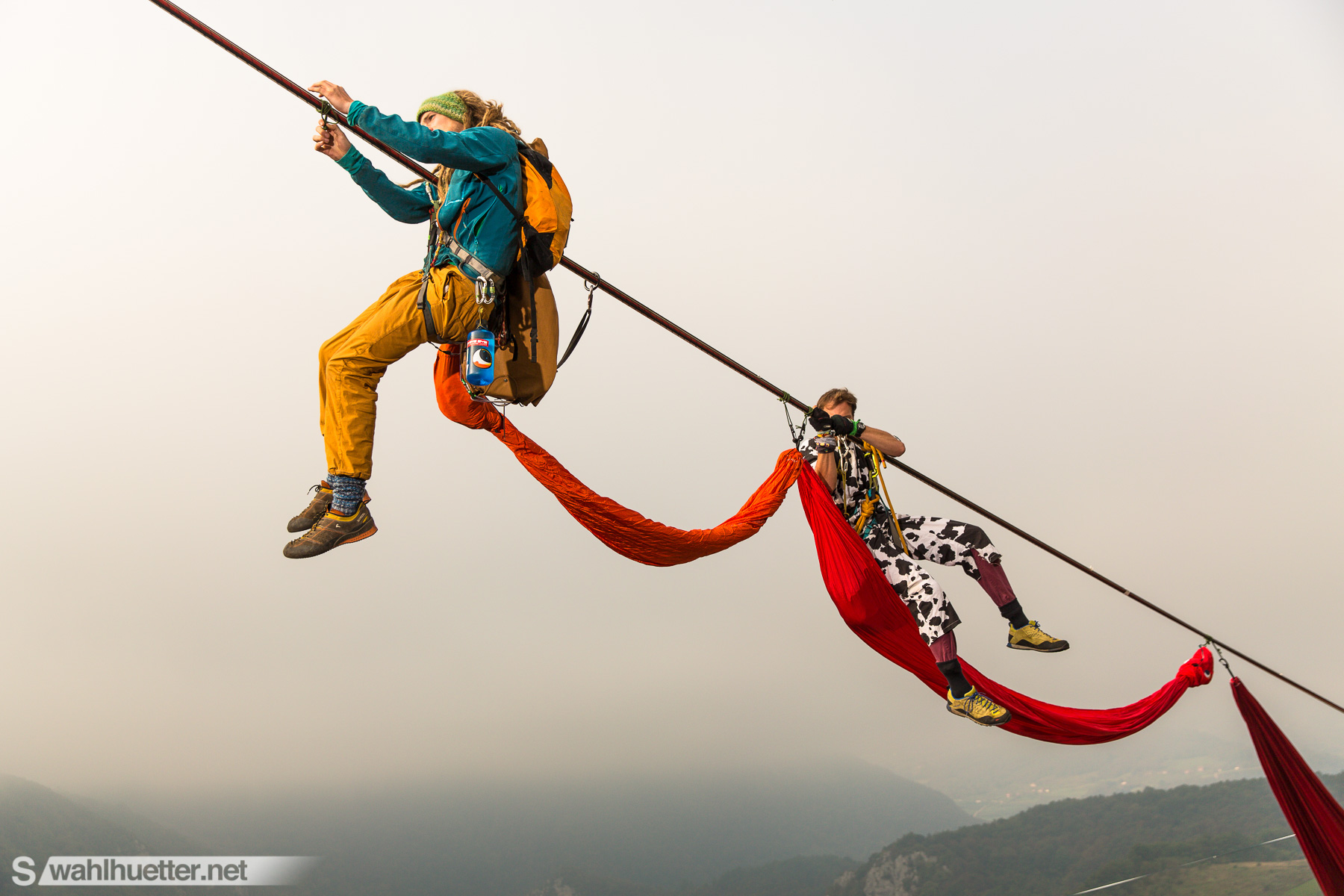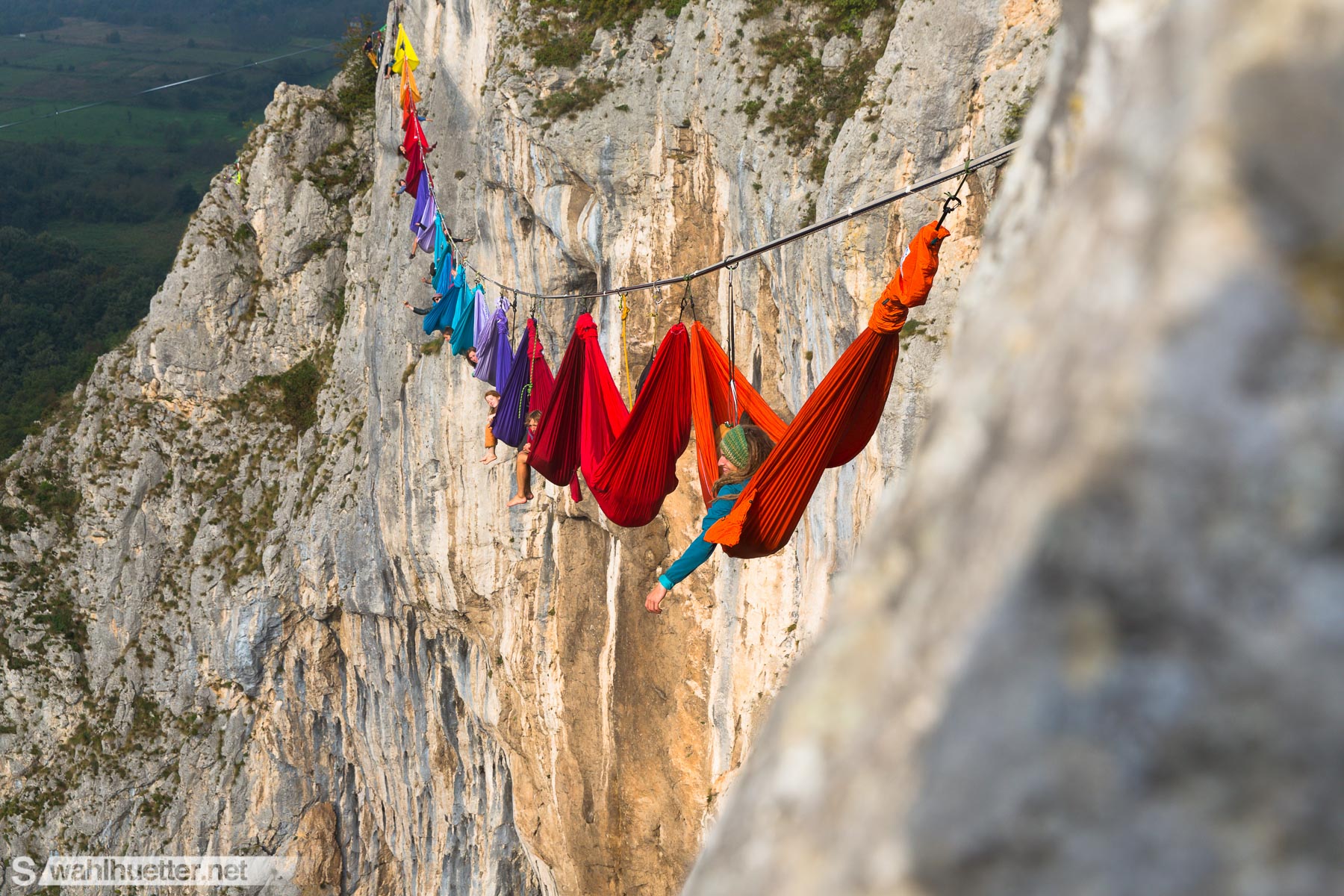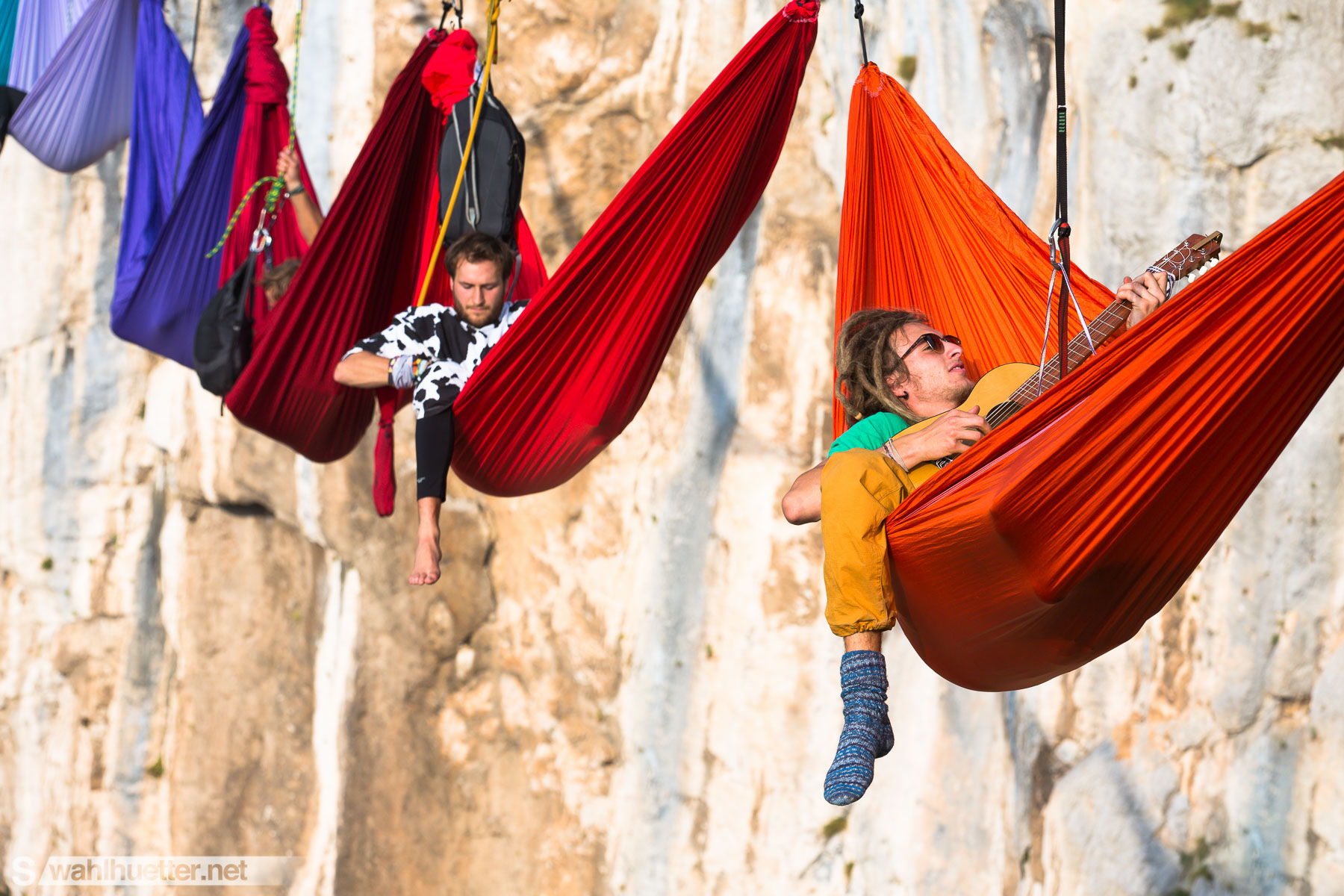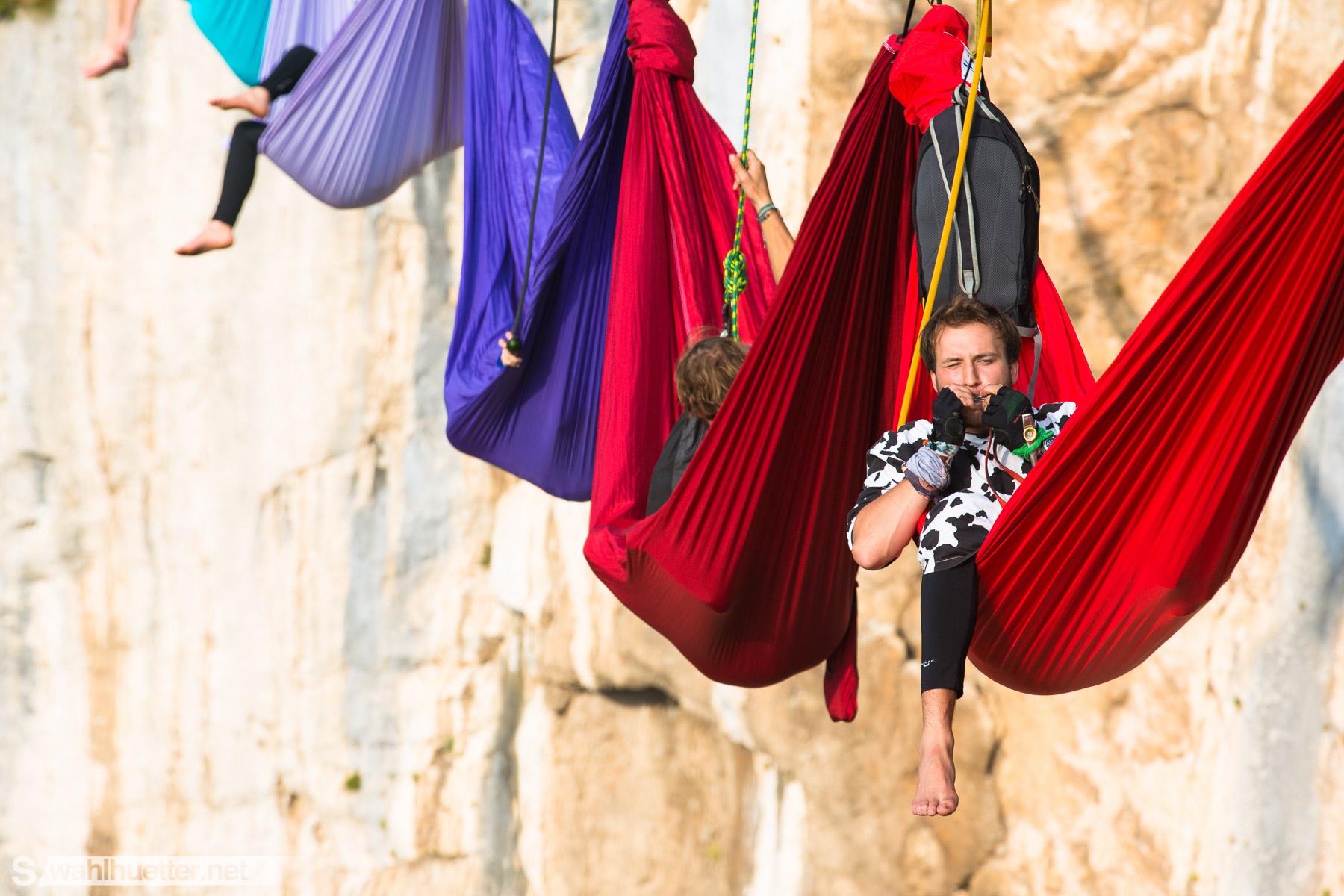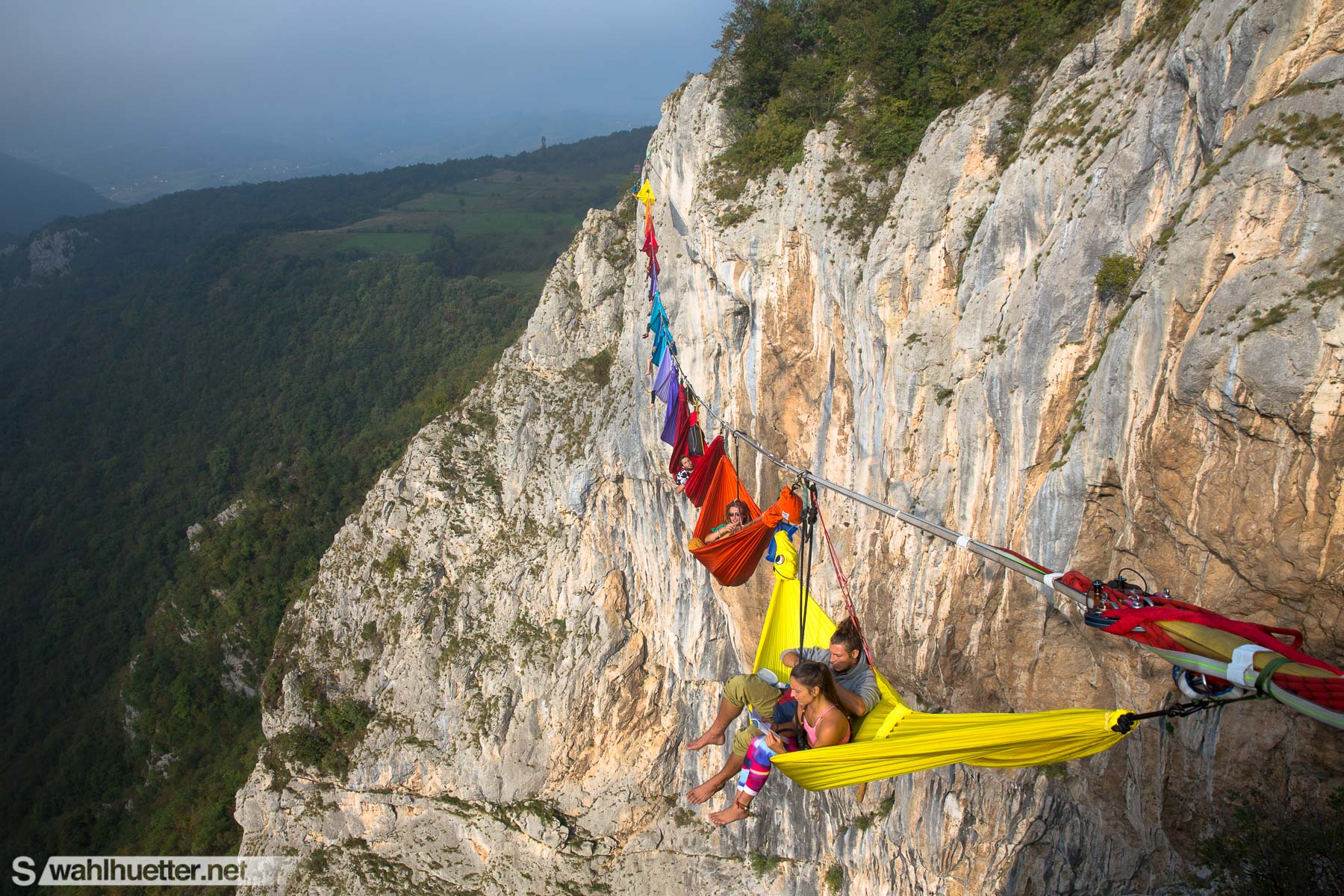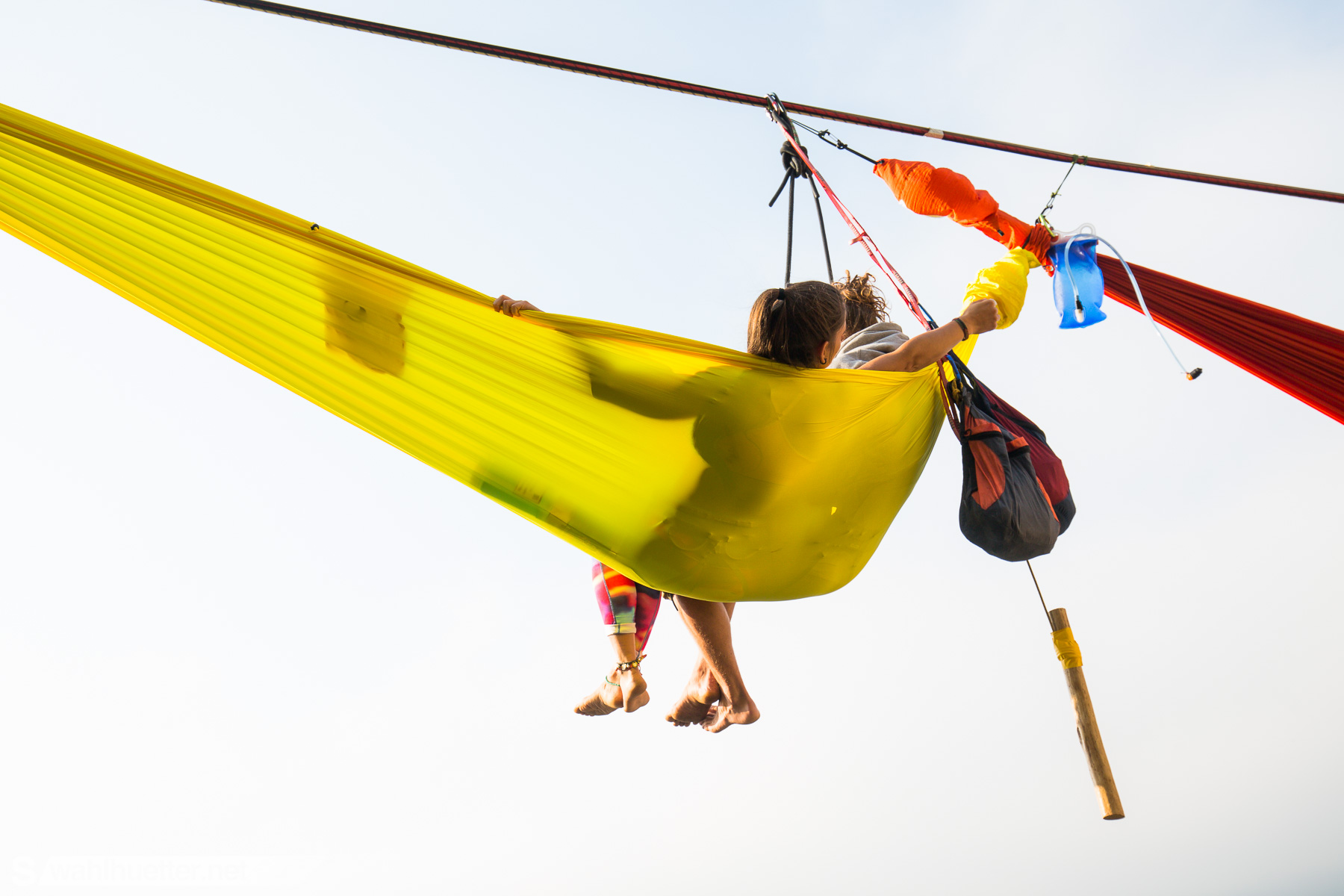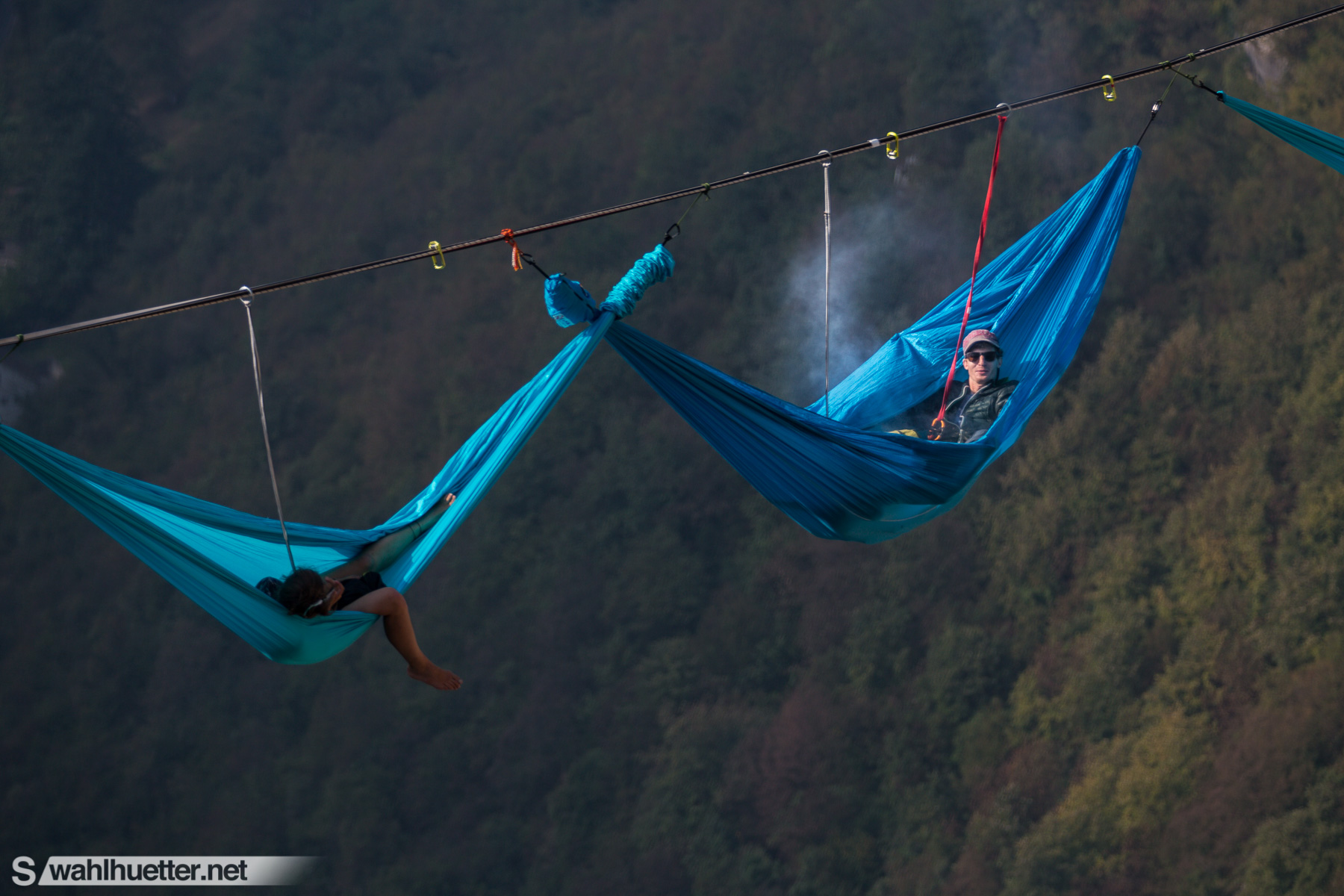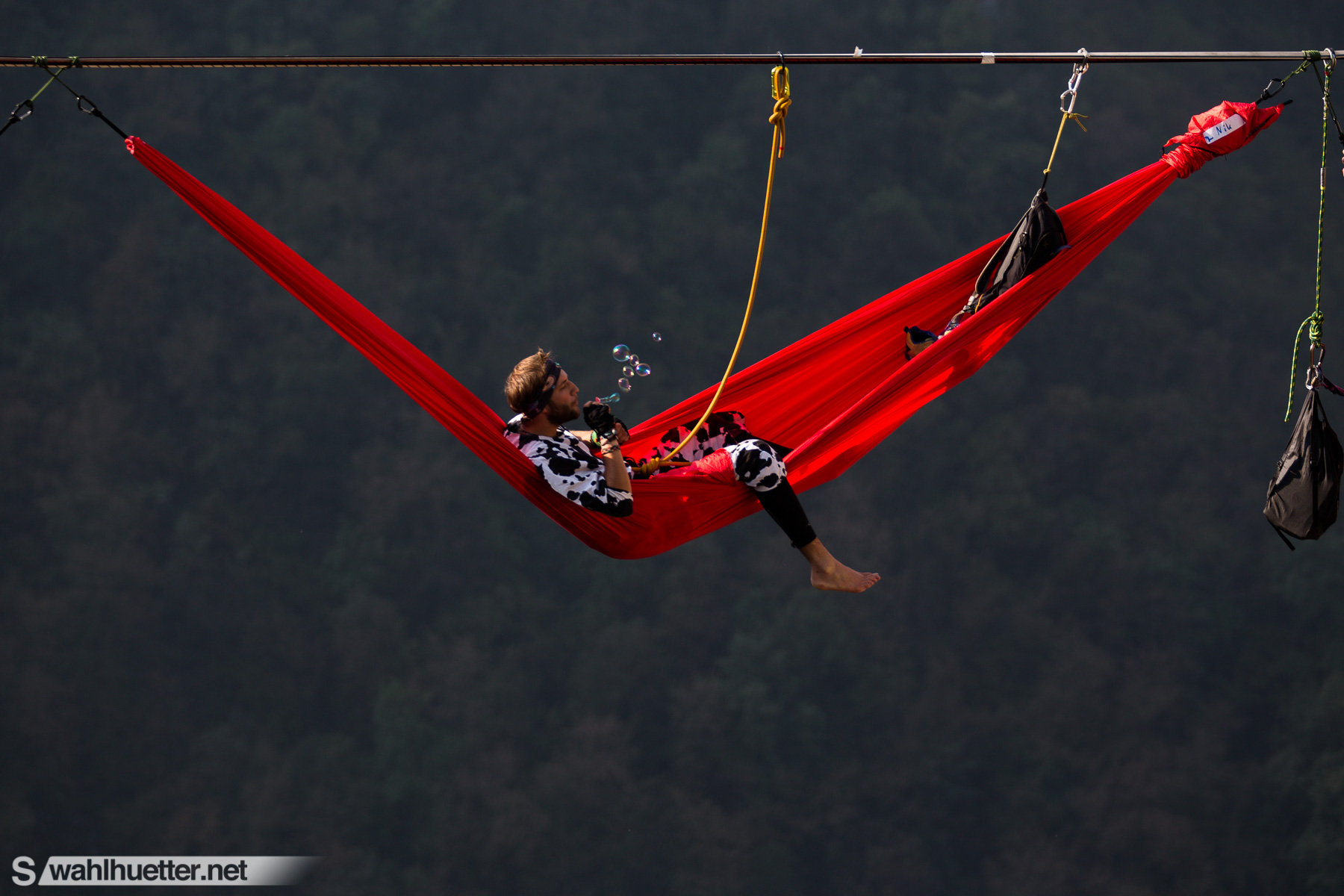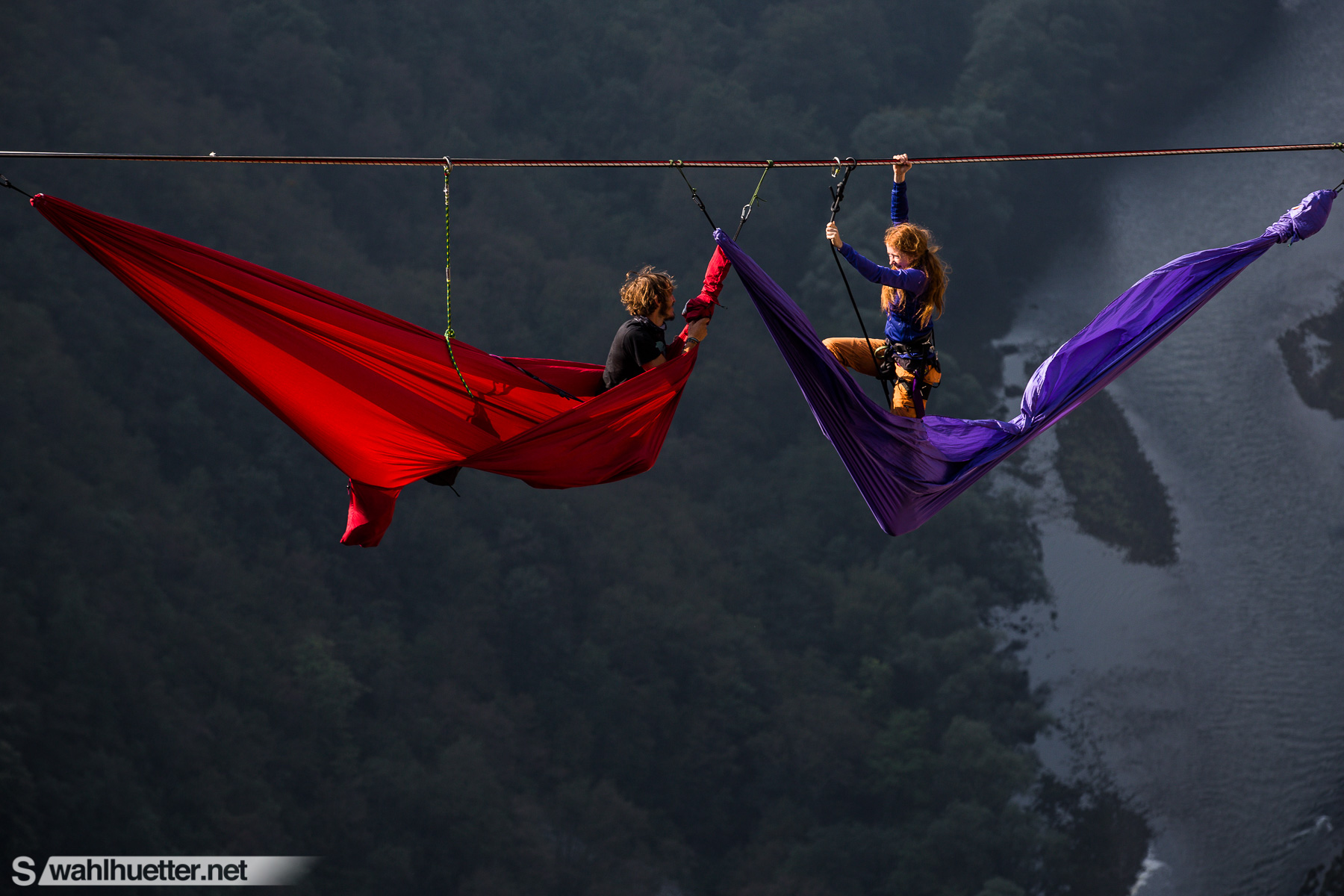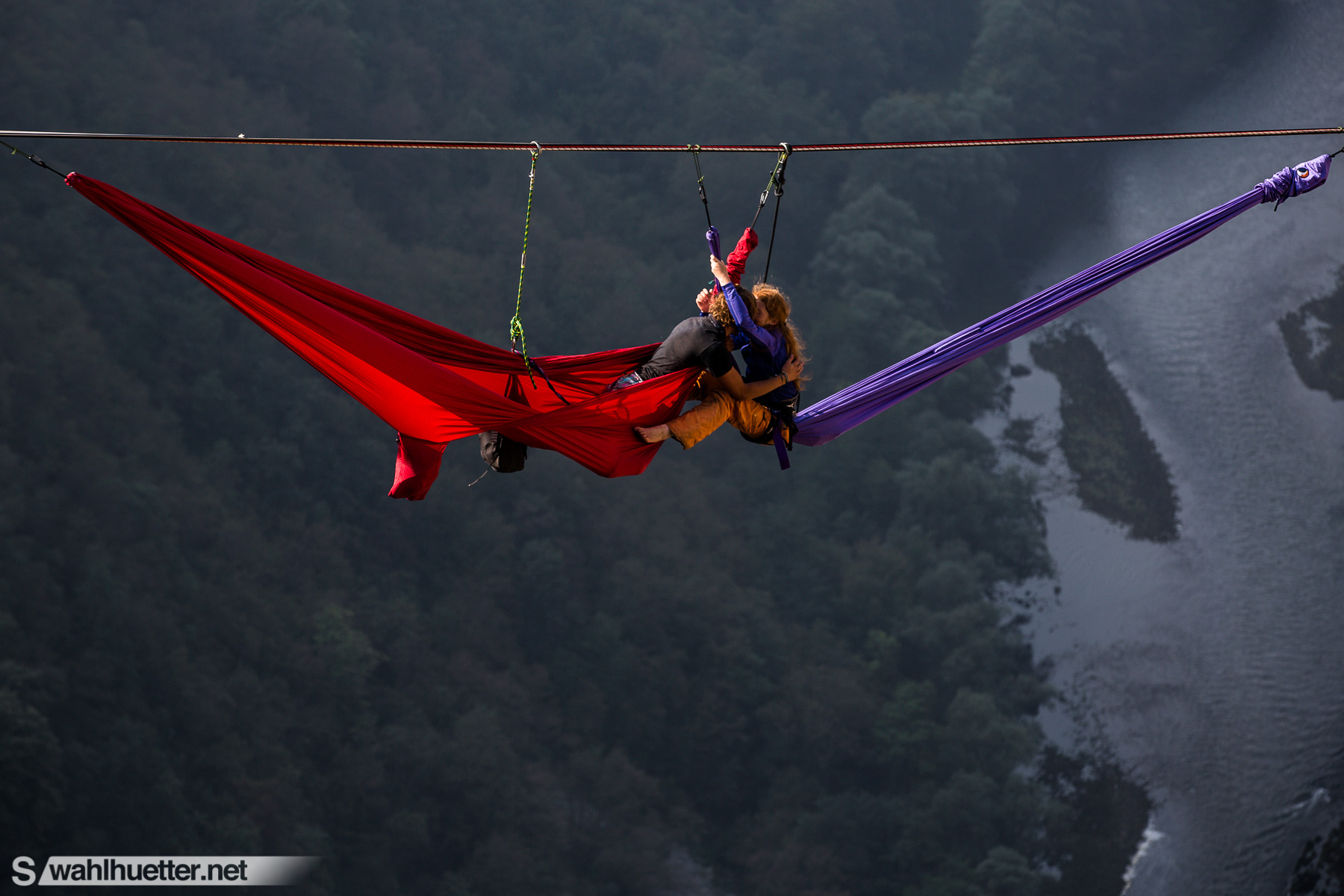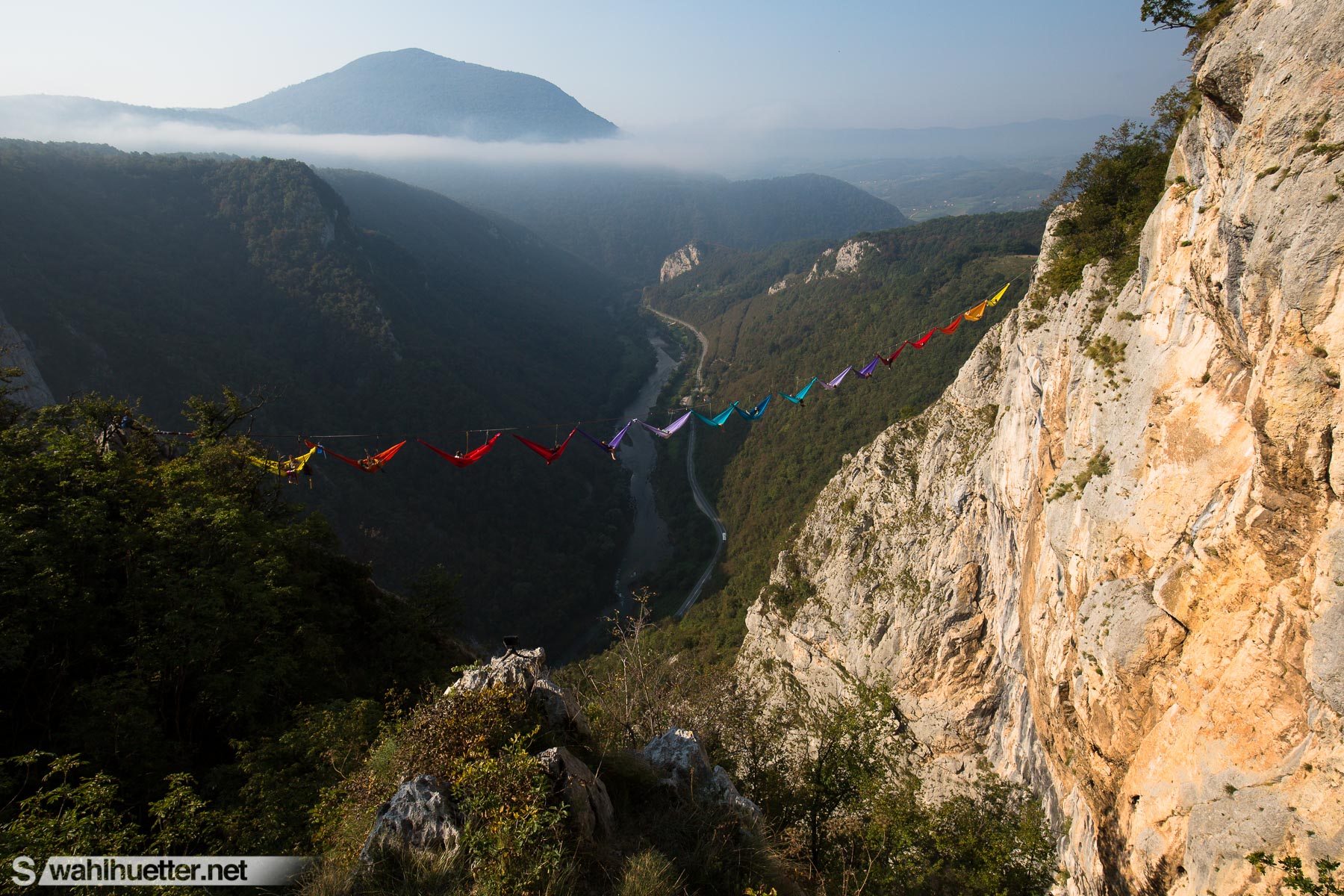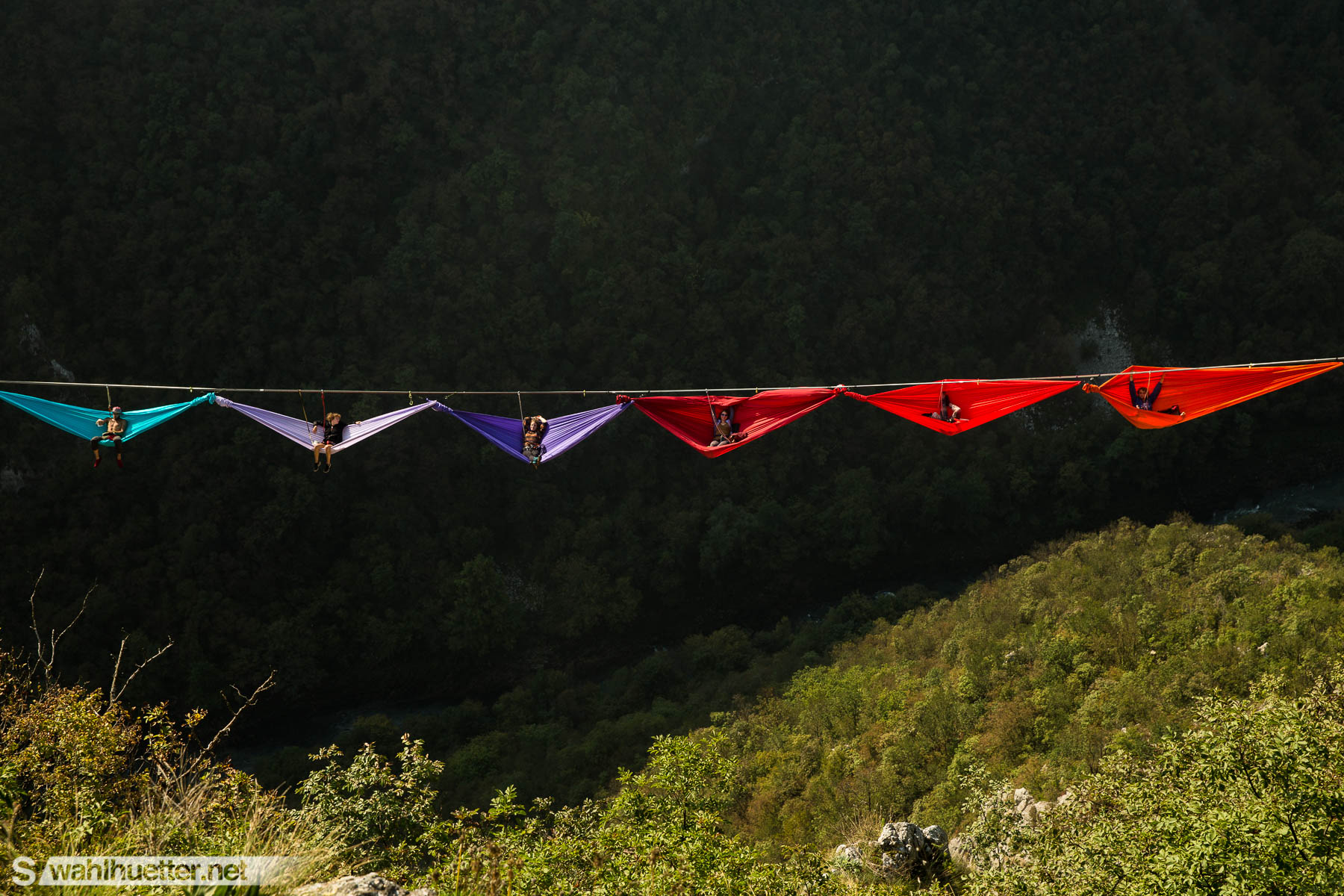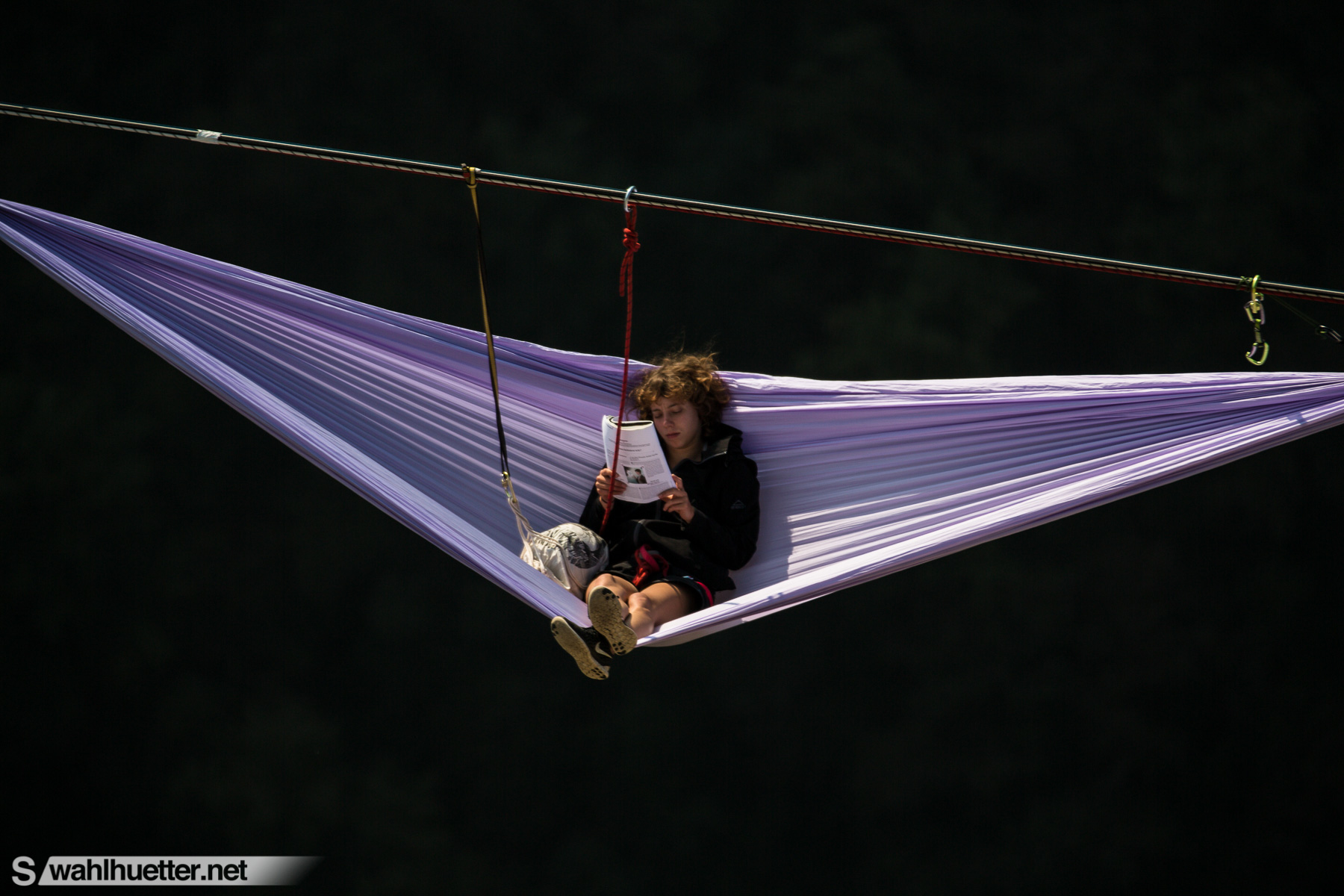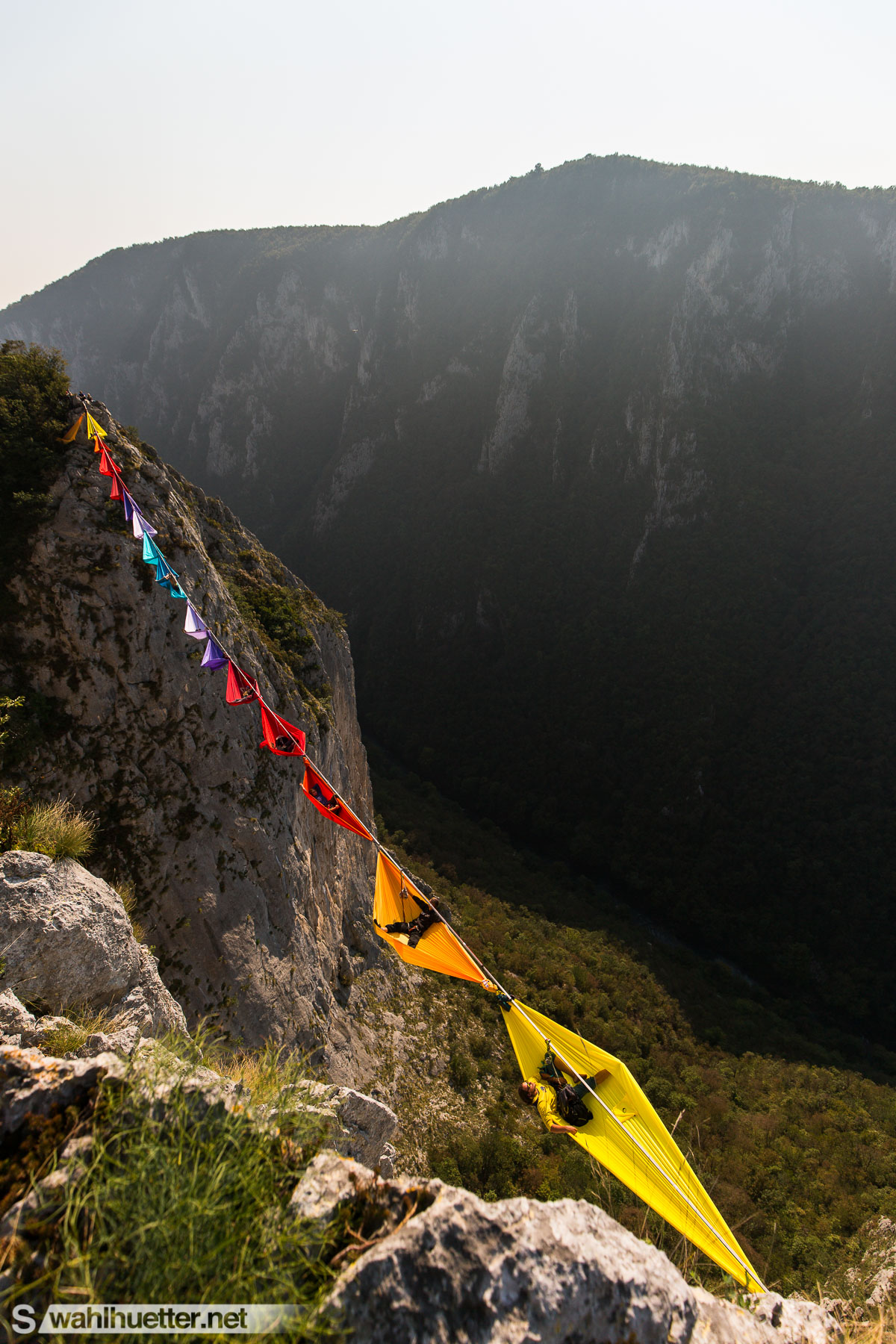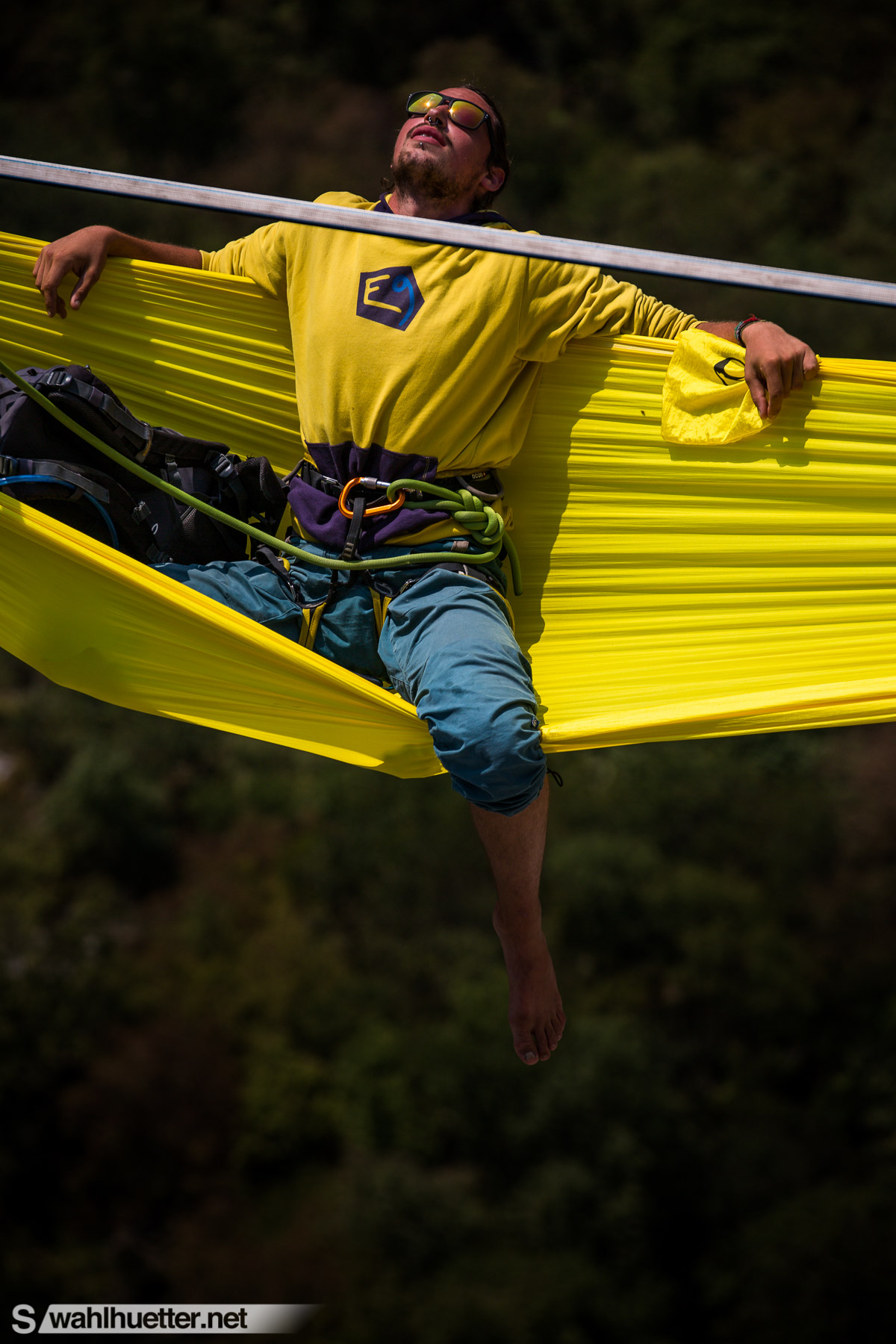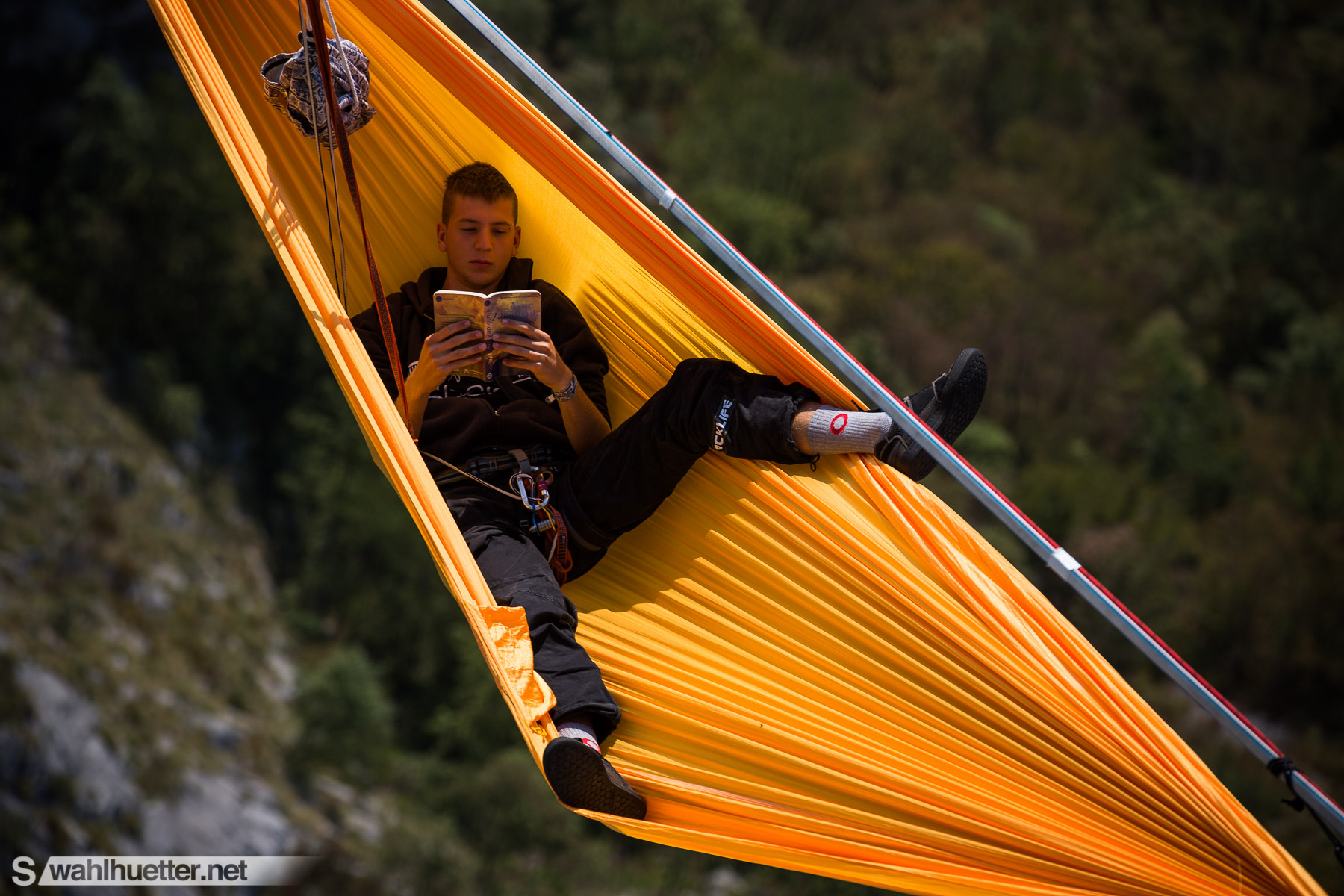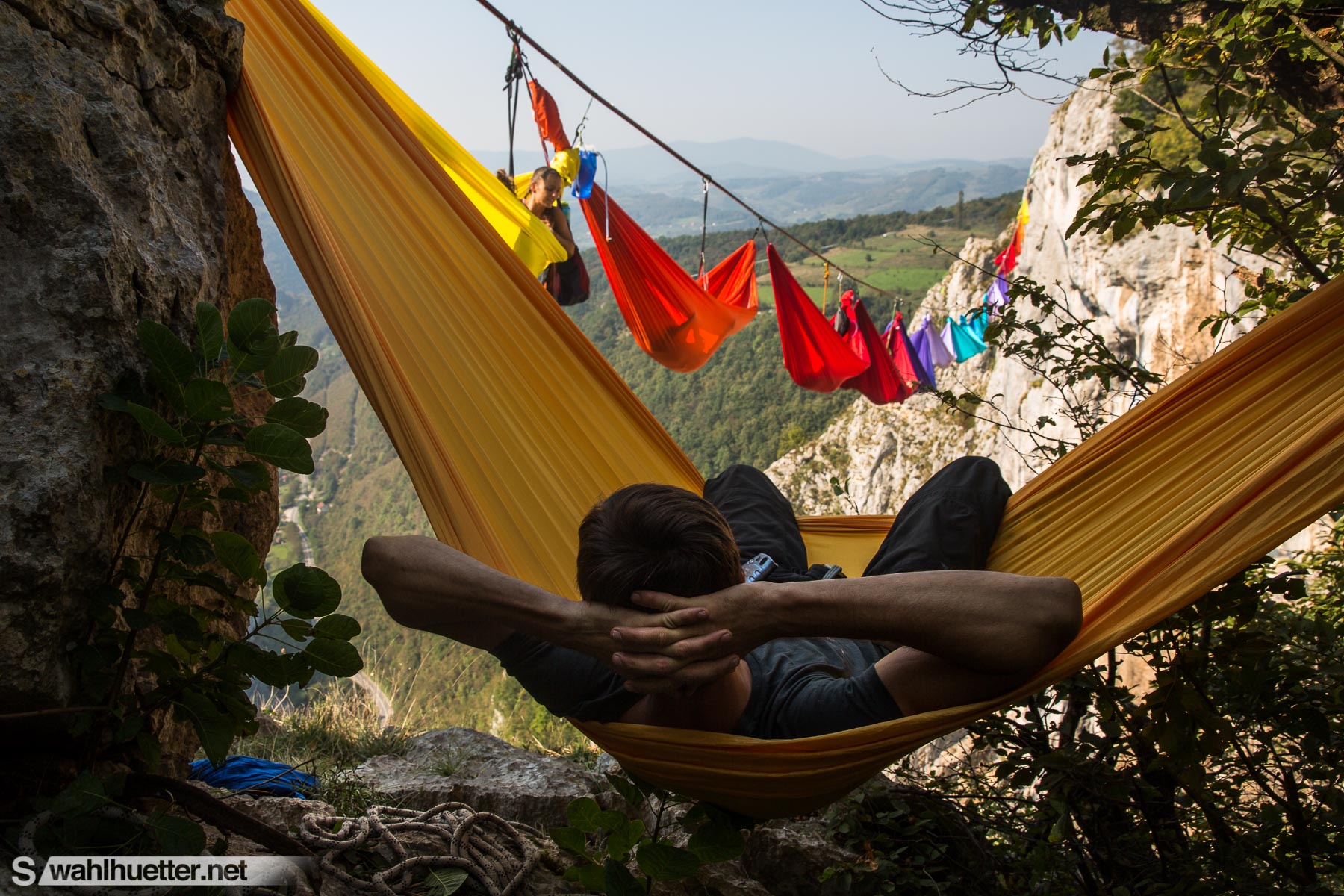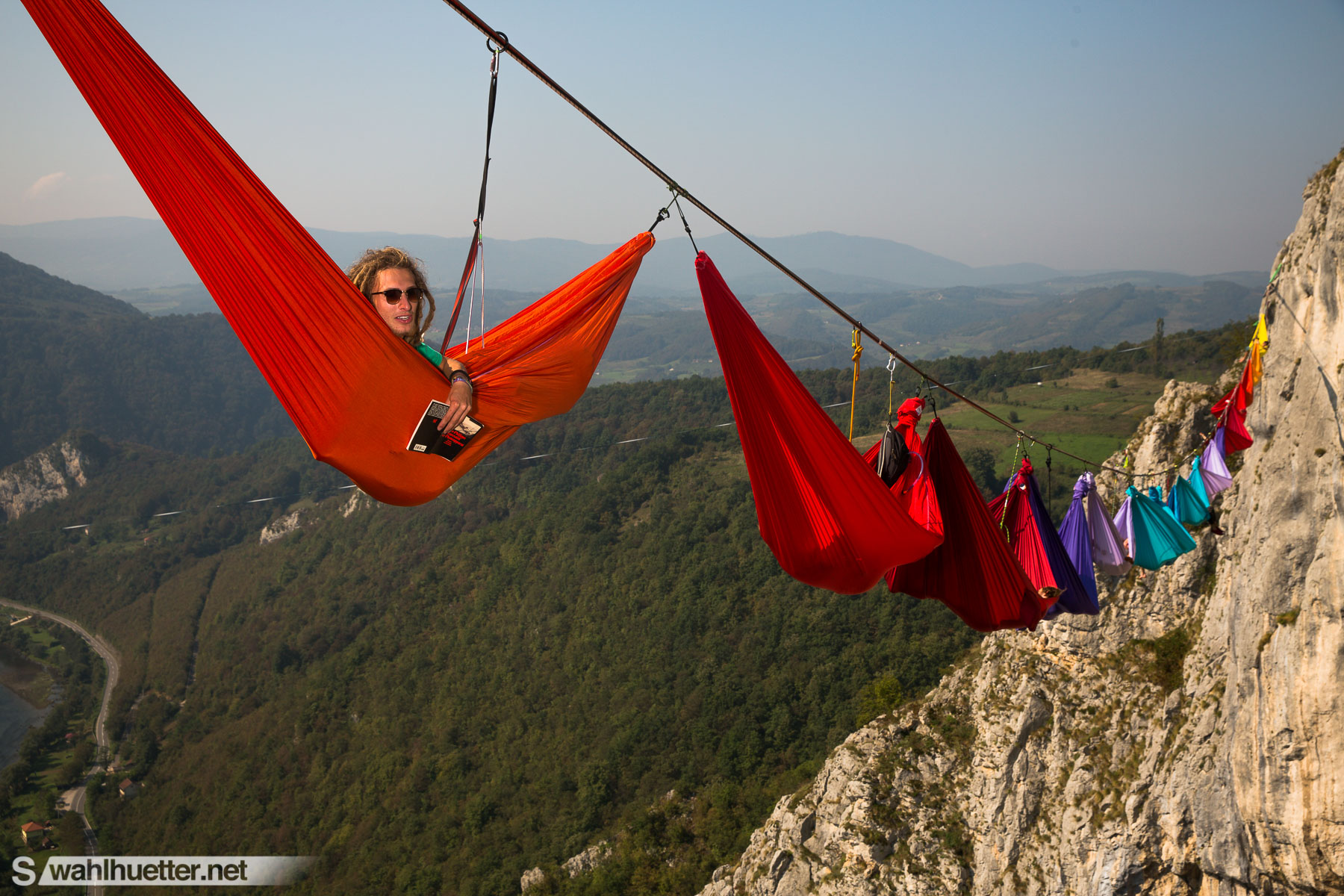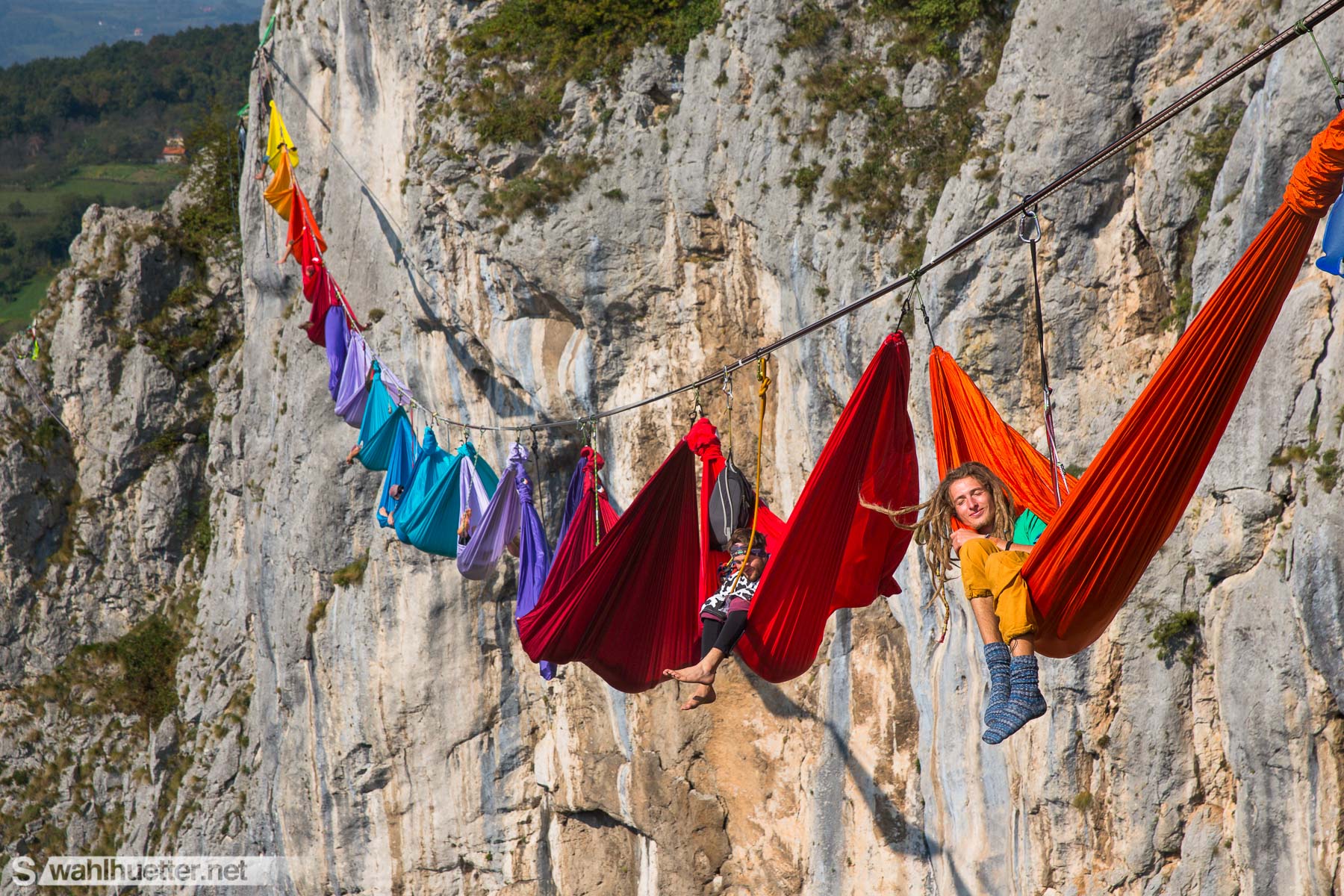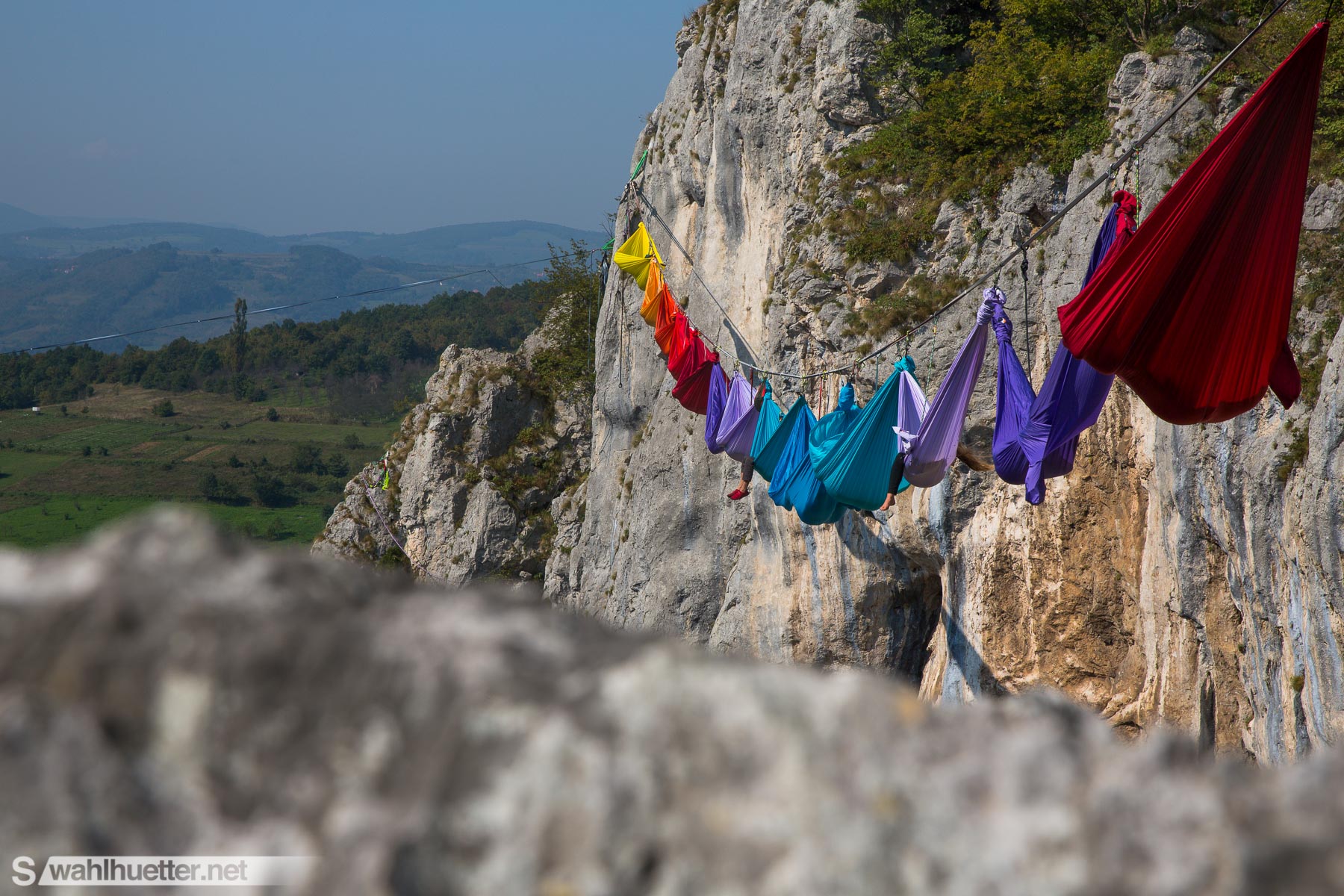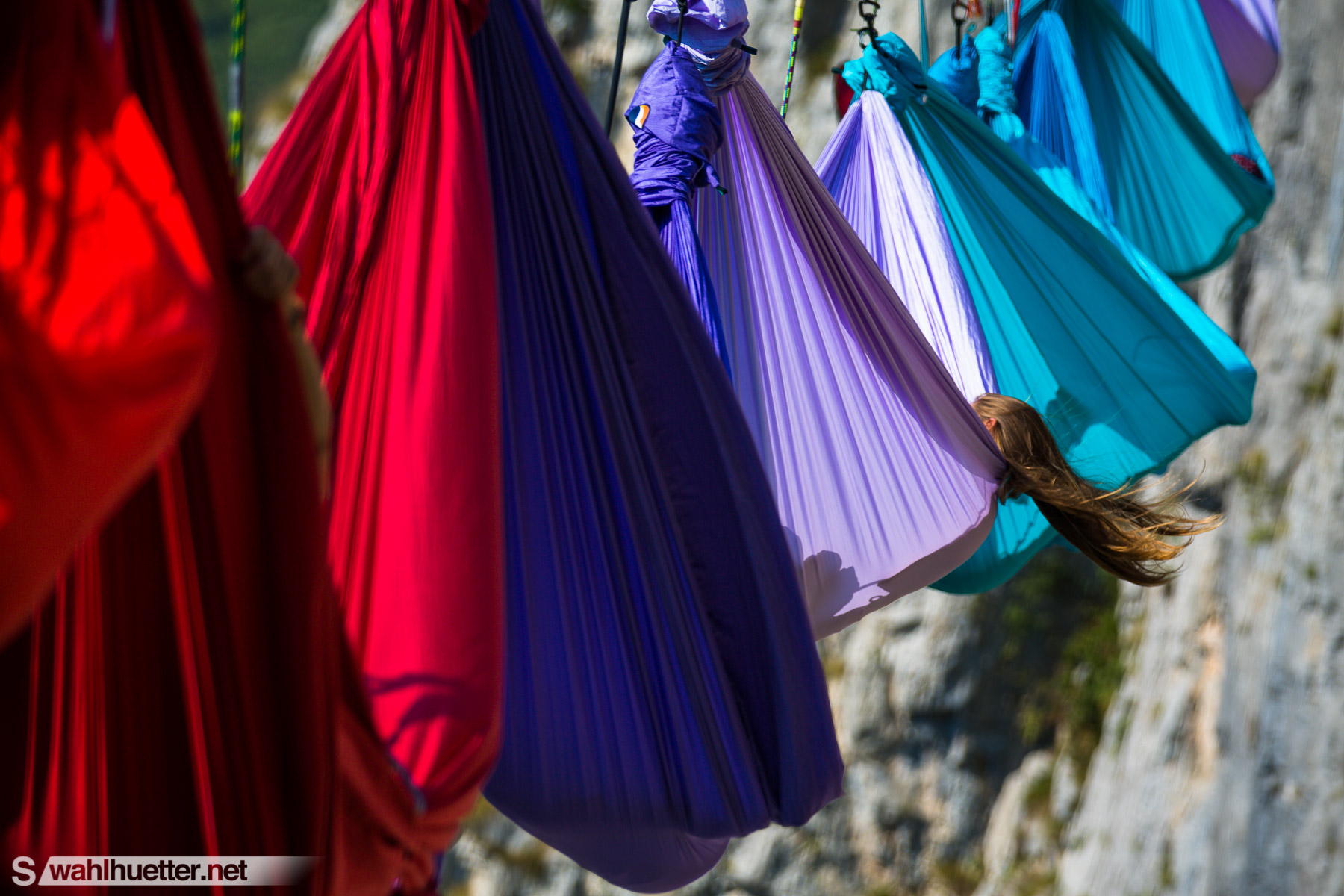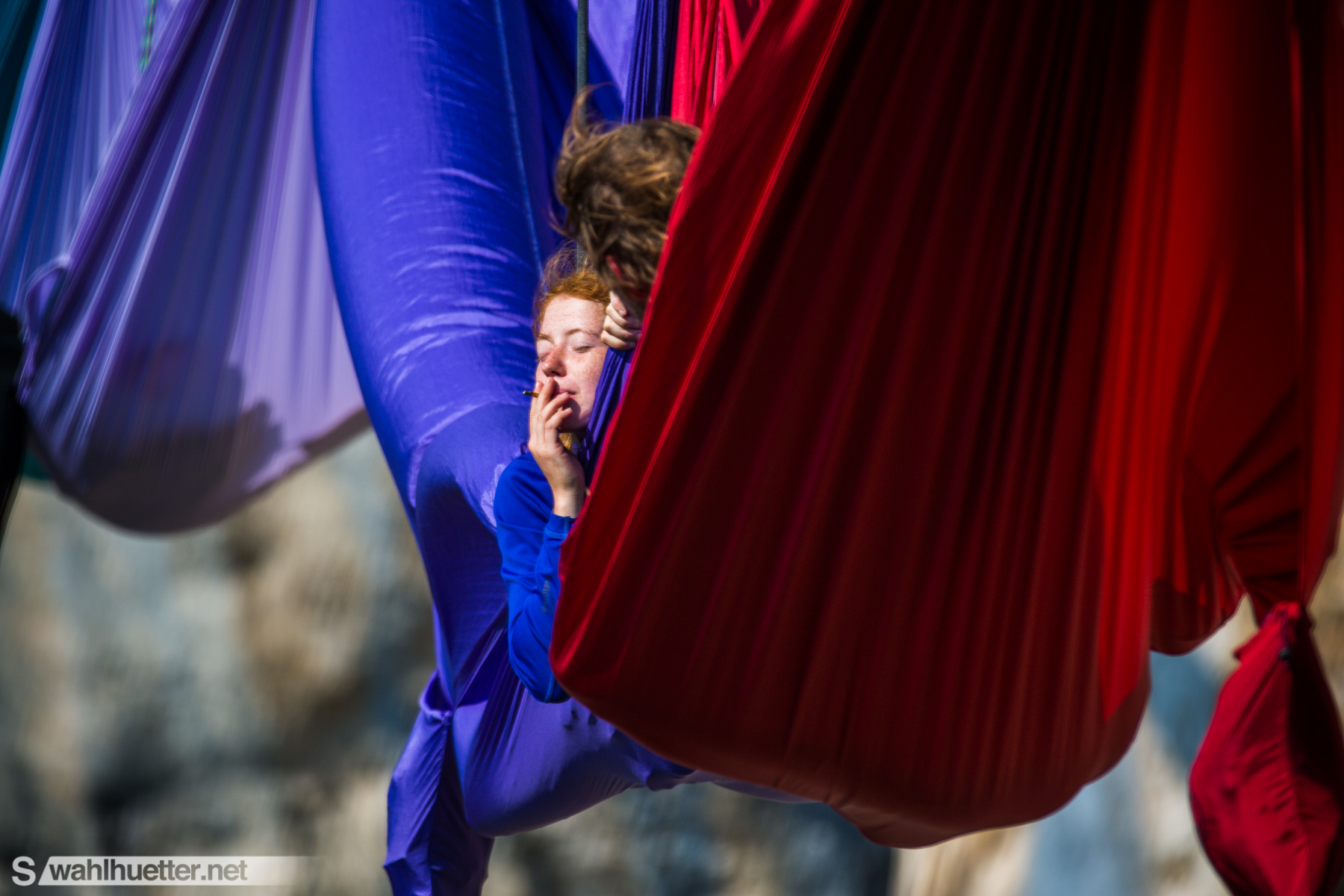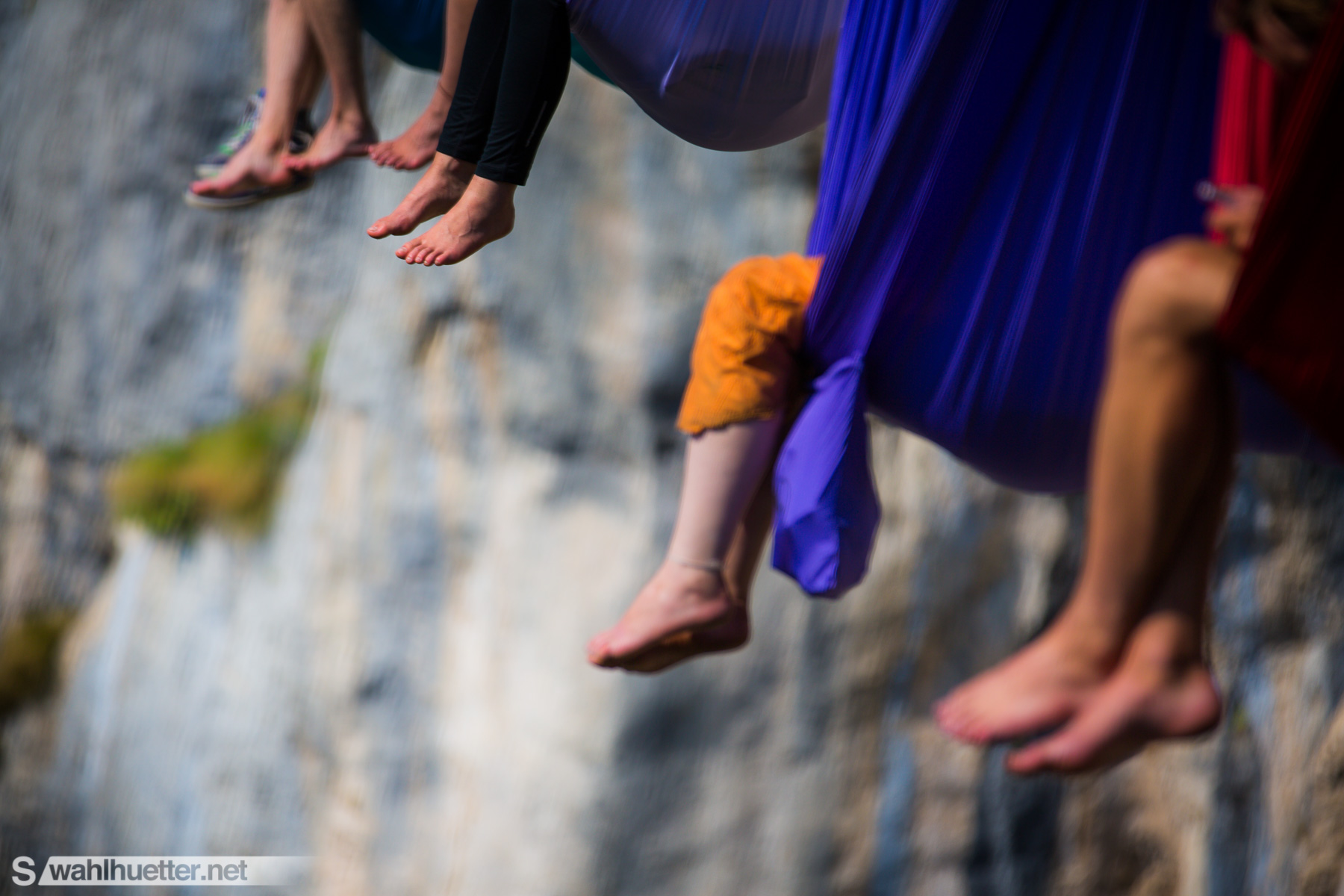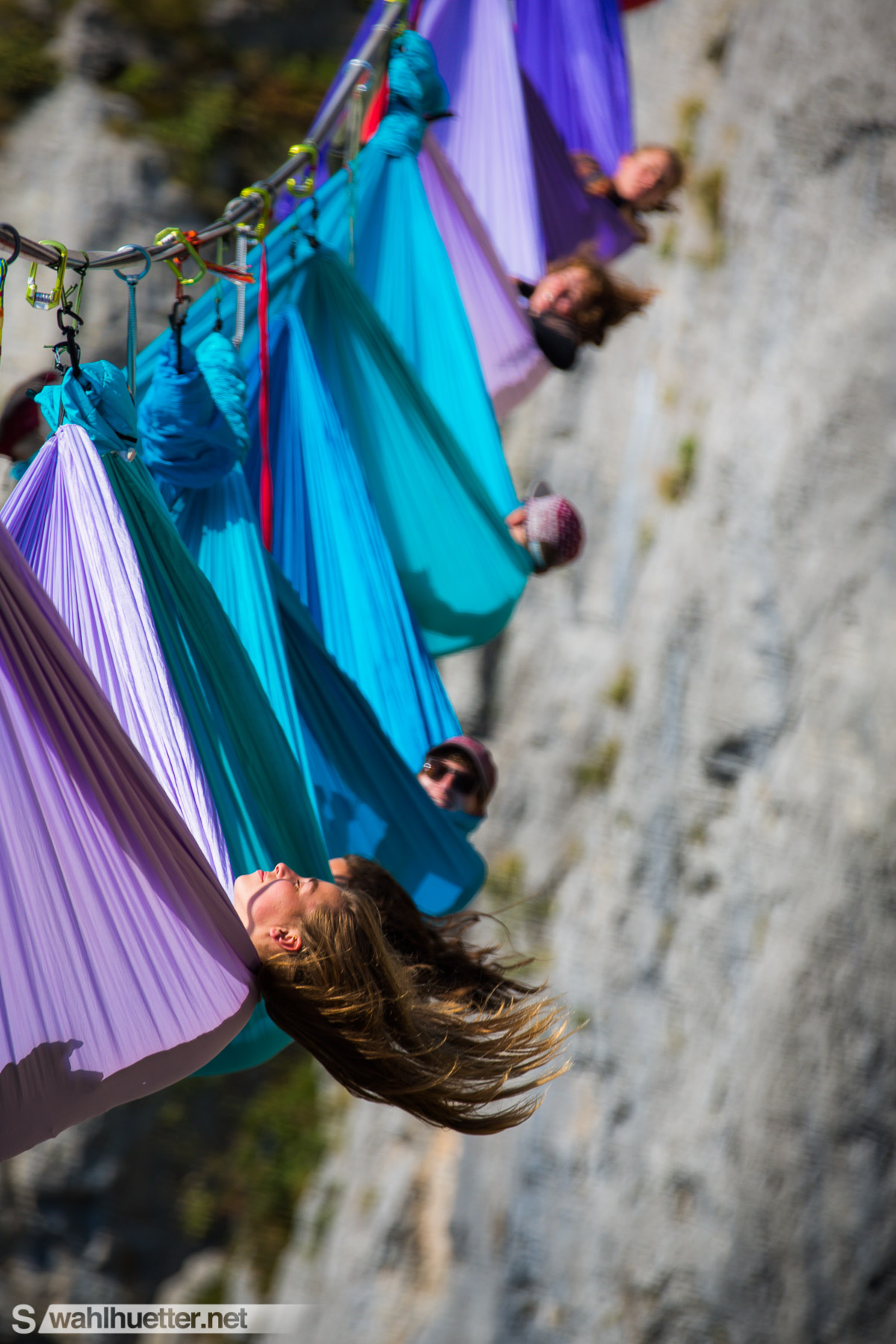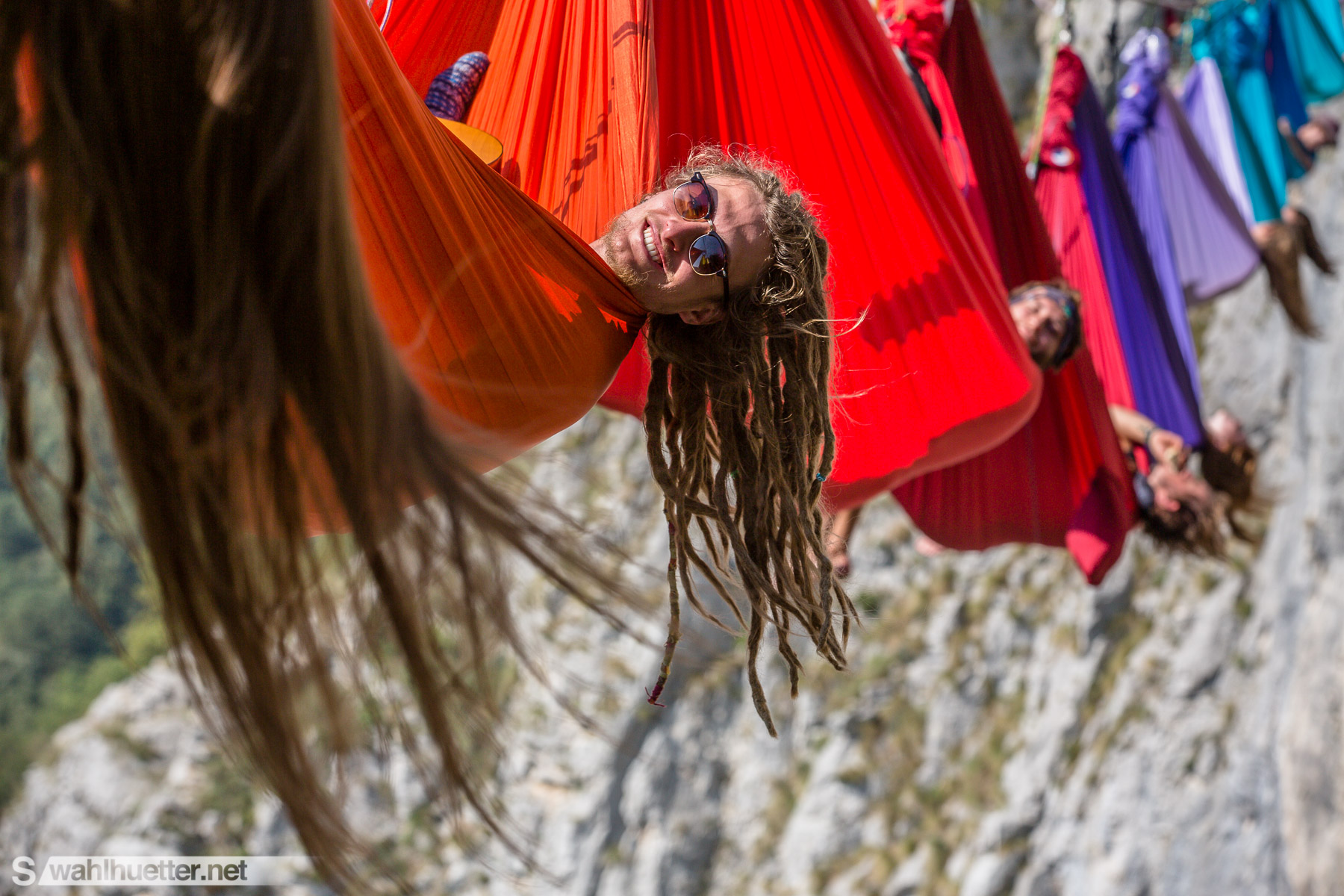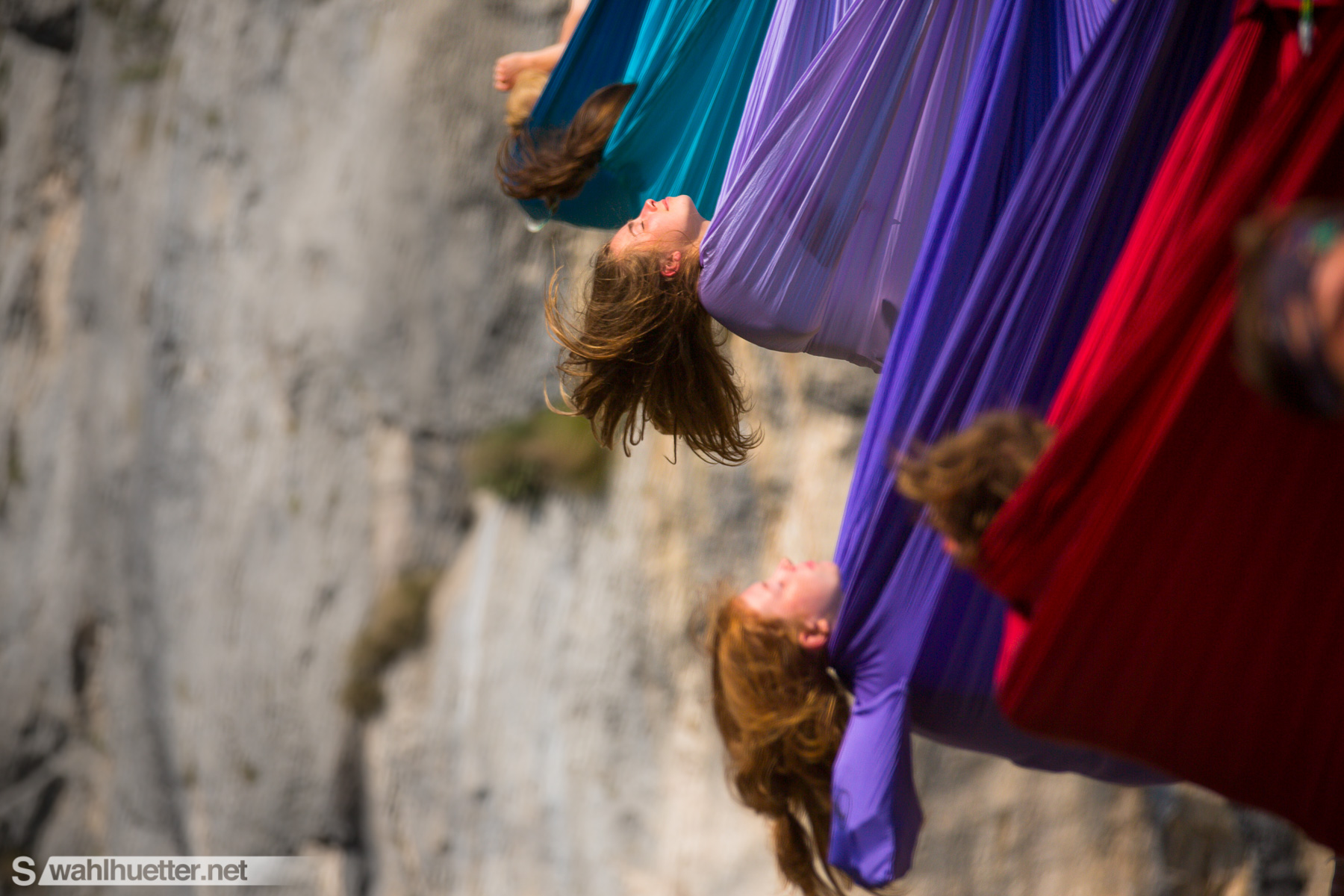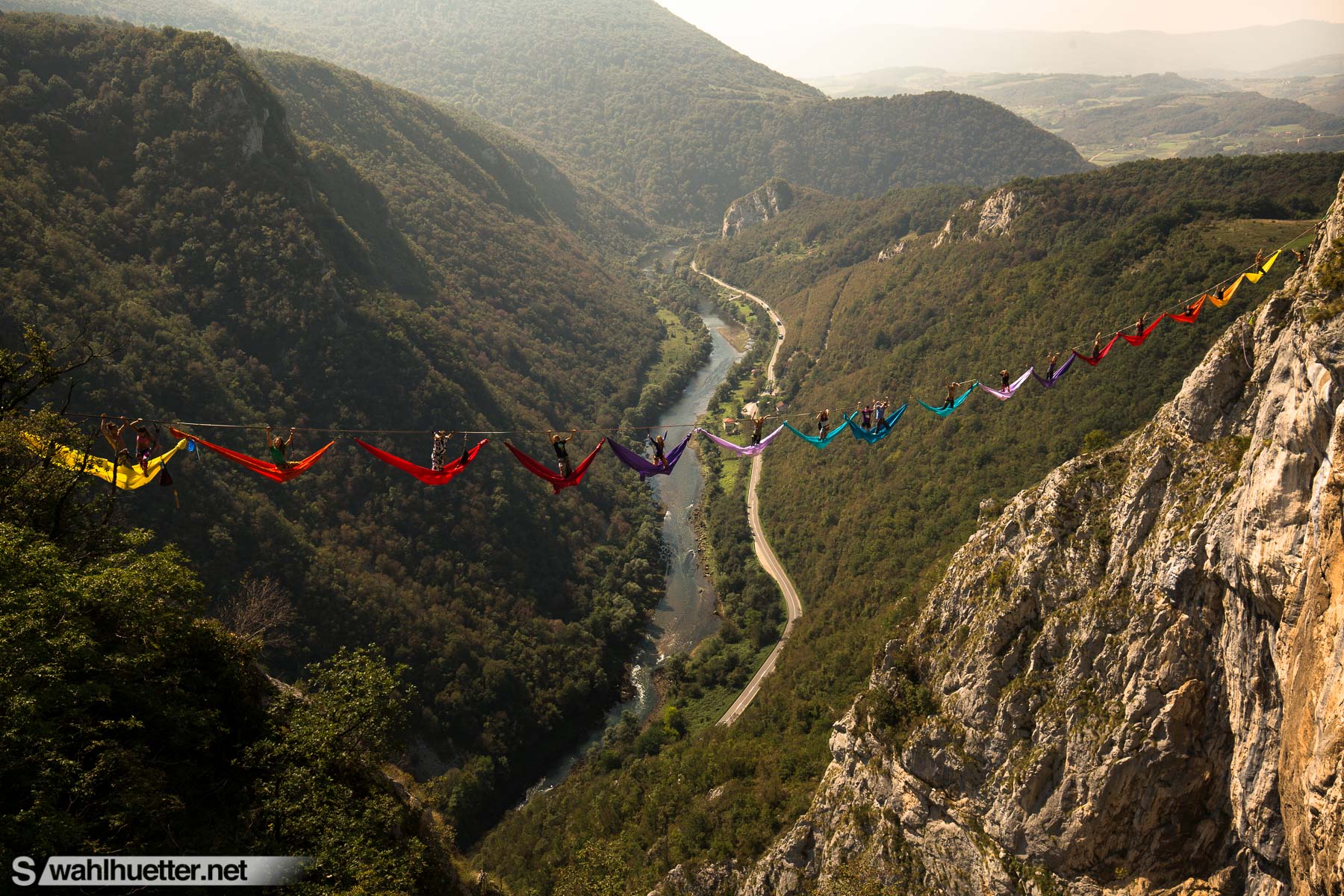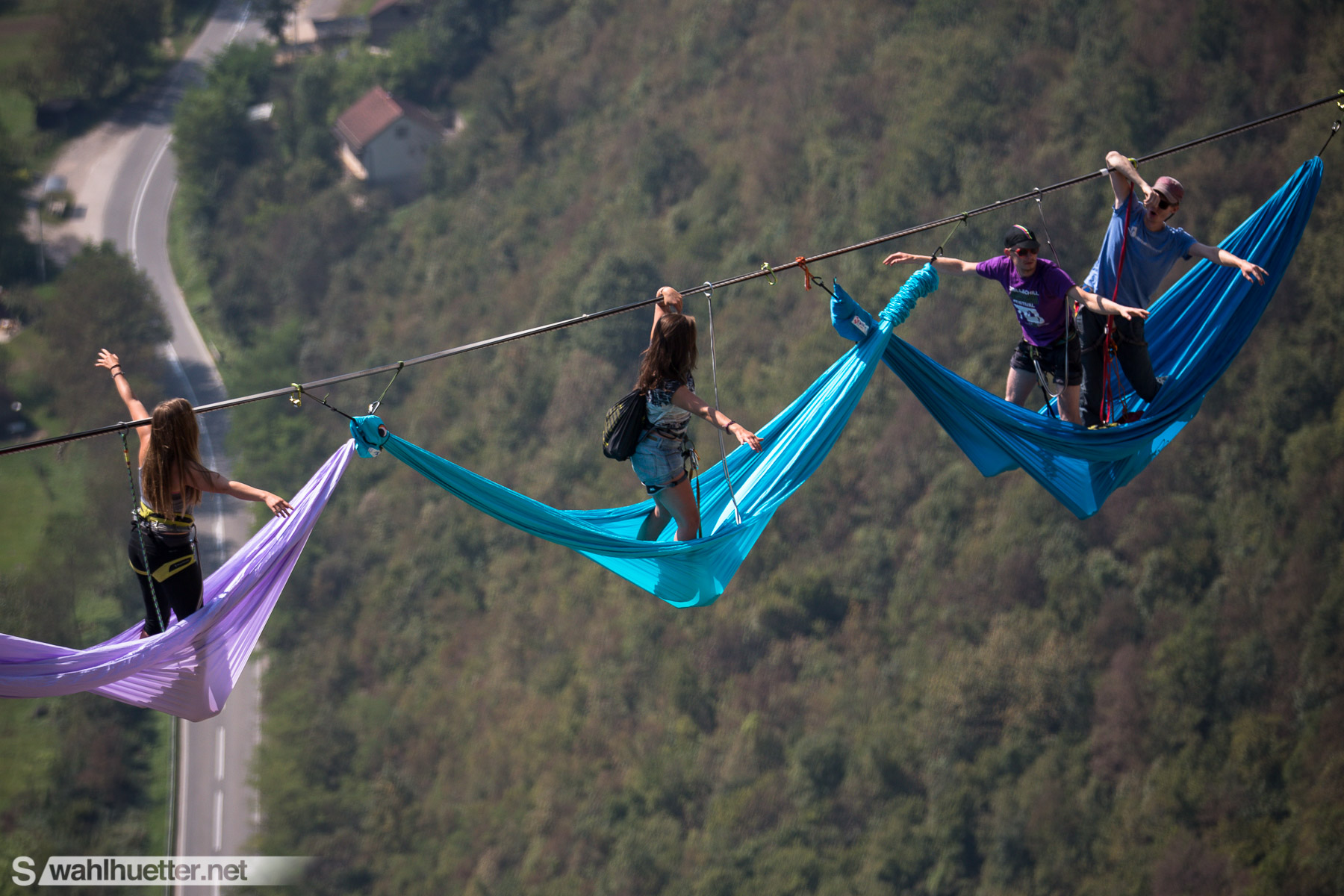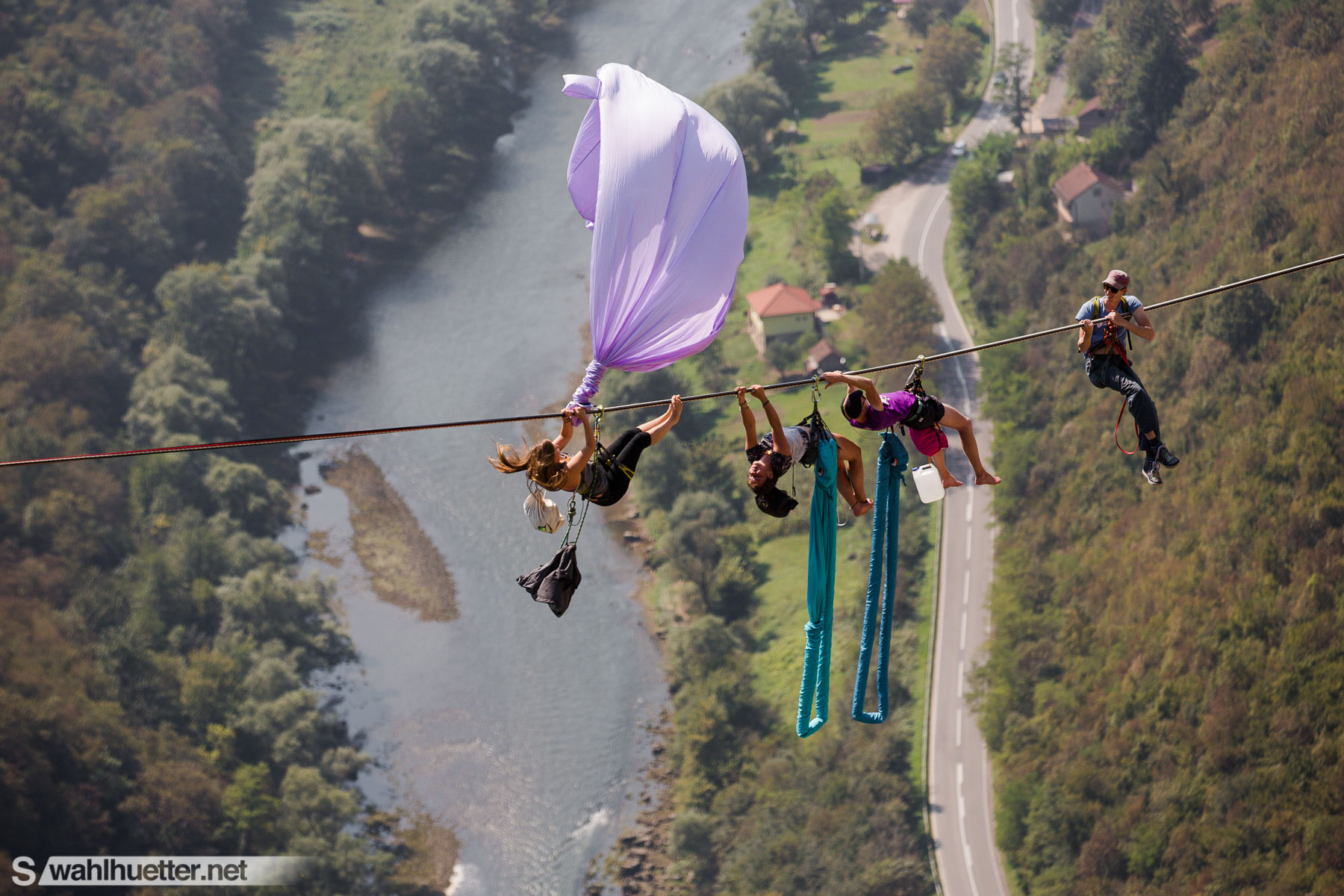 All Images ©: Sebastian Wahlhuetter Photography | @Swahlhuetter | www.wahlhuetter.net