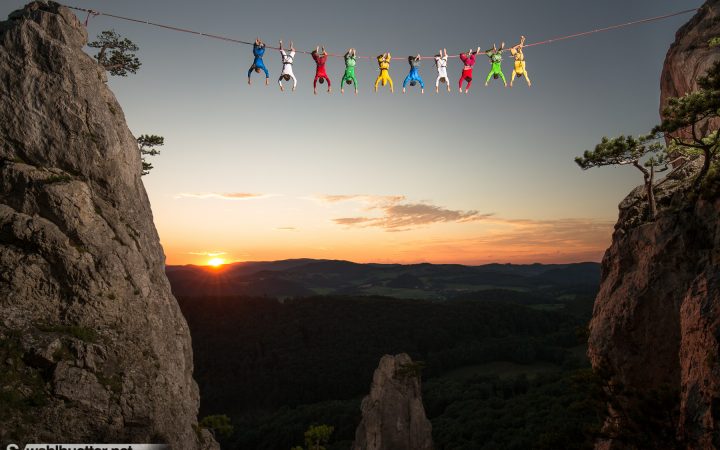 Tibetan prayer flags are not only a religious symbol but promote peace, compassion, strength, and wisdom and can already be found on mountain tops far beyond the Himalayas. The Tibetans believe the mantras will be blown by the wind to spread the good will and compassion into all pervading space. Therefore, prayer flags are thought to bring benefit to all and they are often hung into high places where the wind can easily reach them.
Traditionally, prayer flags follow a strict color order in sets of five each resembling an element: blue (sky,space) | white (air, wind) | red (fire) | green (water) | yellow (earth). According to the Tibetans, the balance of this five colors produces health and harmony.
In our project we created a human prayer flag following the original idea of creating harmony as a tribute to mountain sports. The project consisted of 10 athletes dressed in the color code resembling each traditional color twice.
To make this possible we designed a special and enforced line set up that could cope with the weight of all the athletes involved to keep the whole action safe. The line and performance itself was realized by the Vienna Slackliners (big shout out!).
Concept & Photography: Sebastian Wahlhuetter
Rigging Design & Athletes: Vienna Slackliners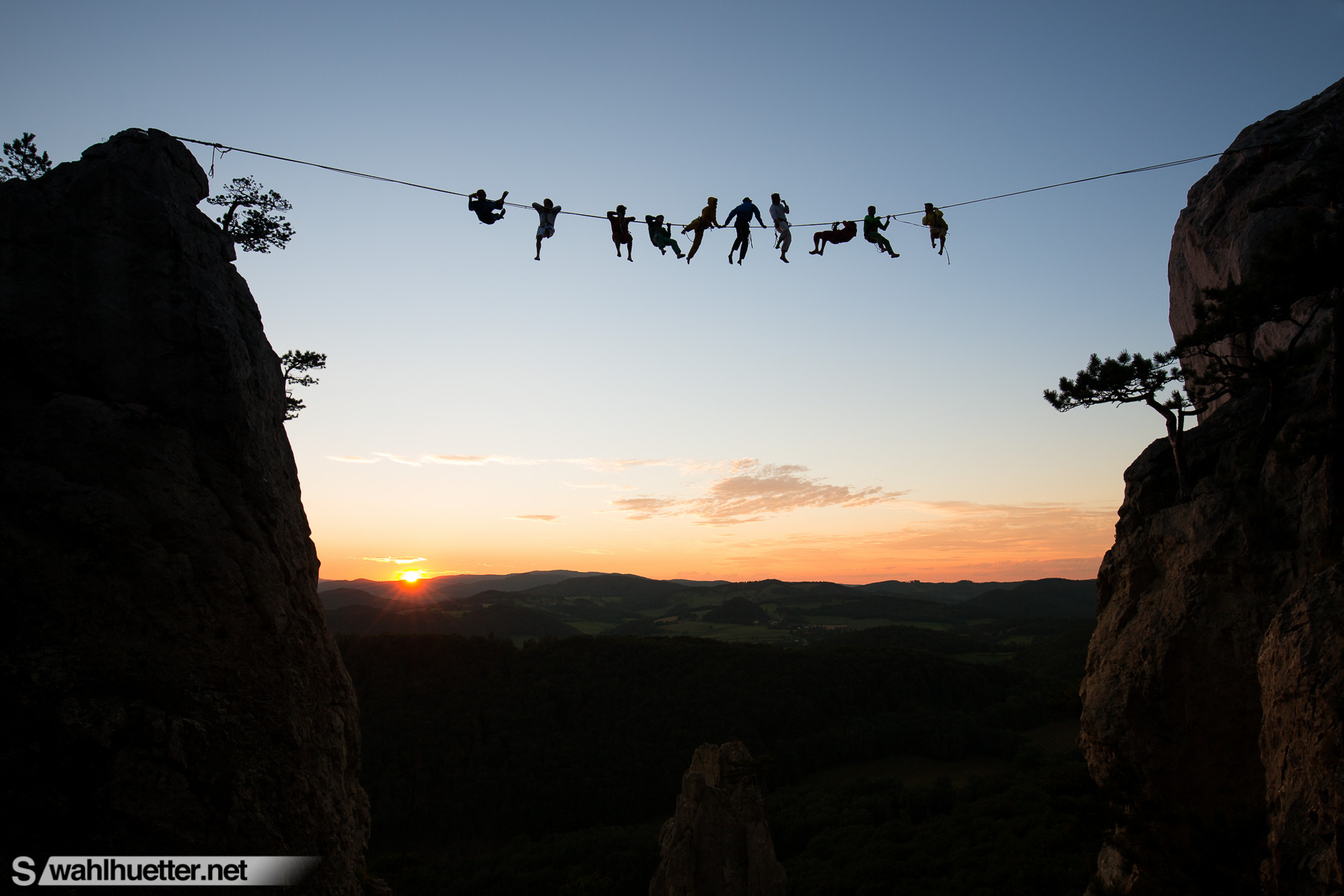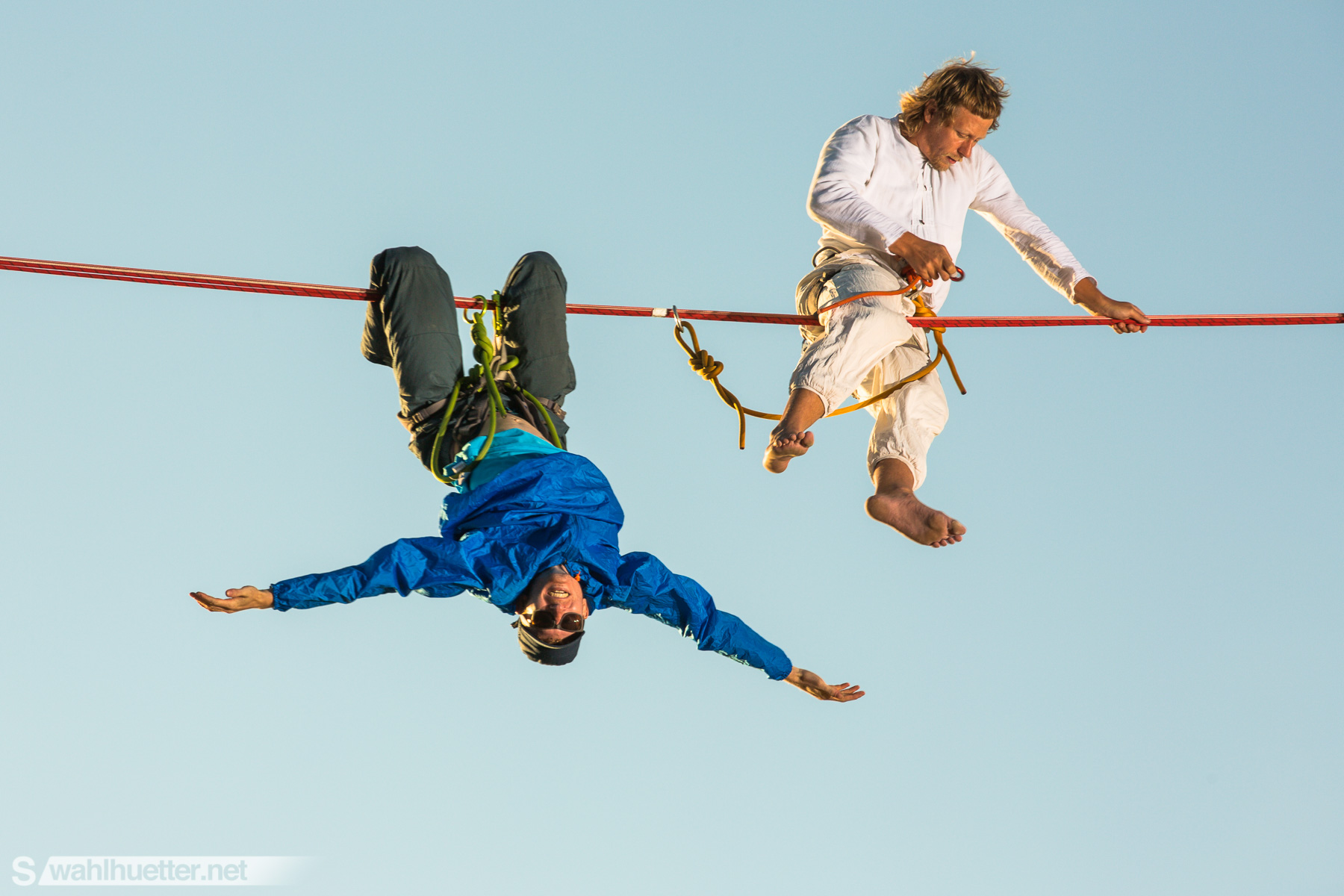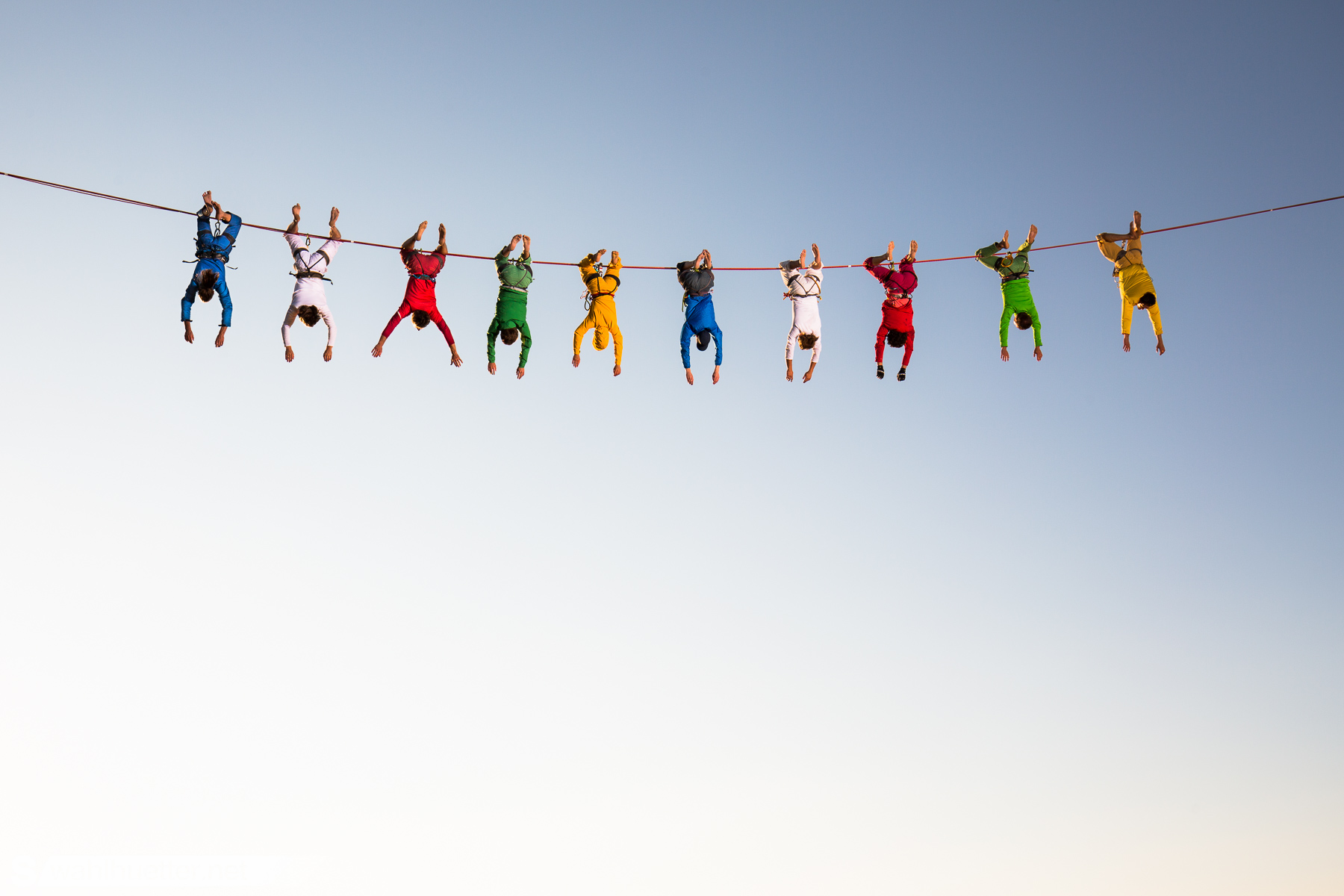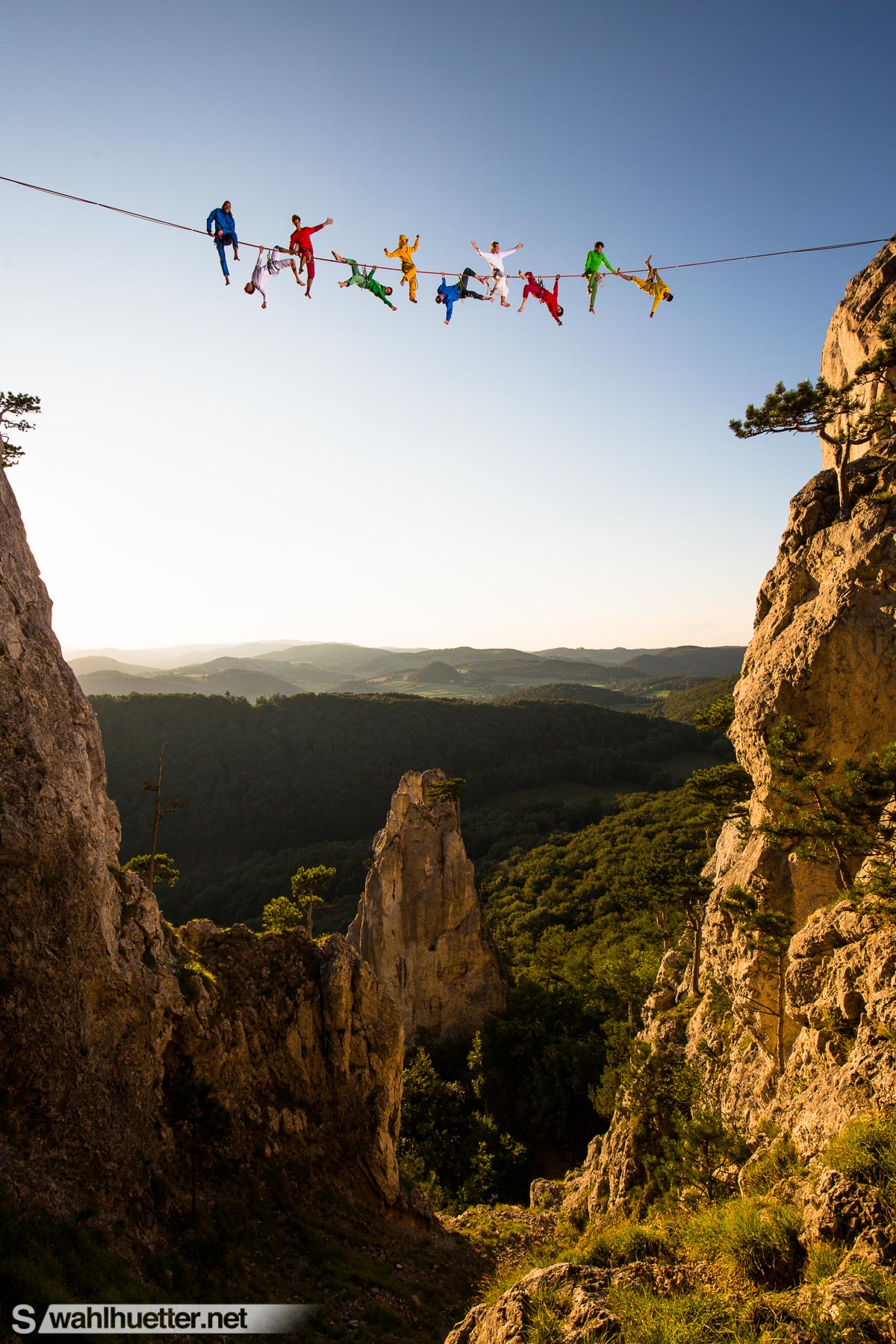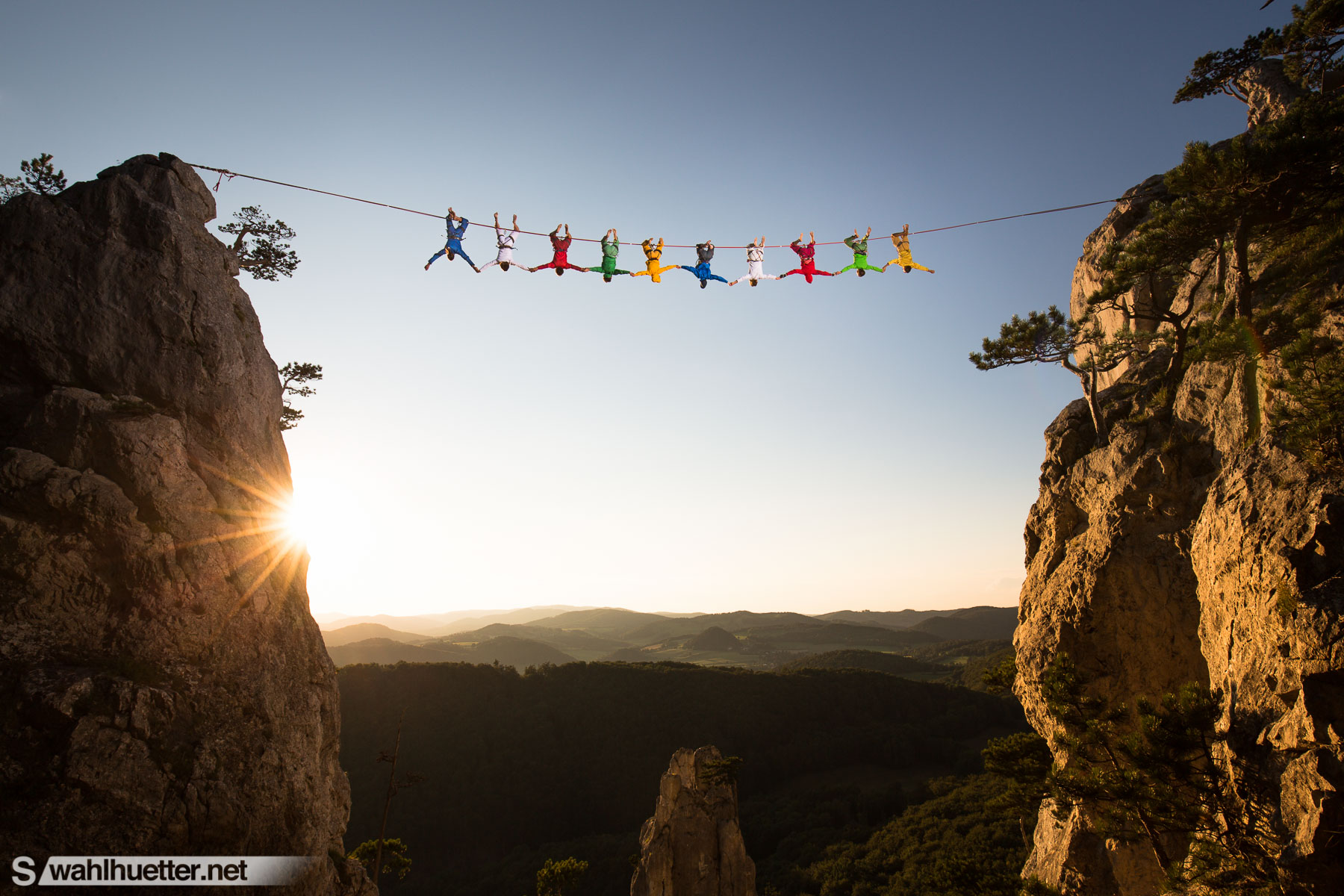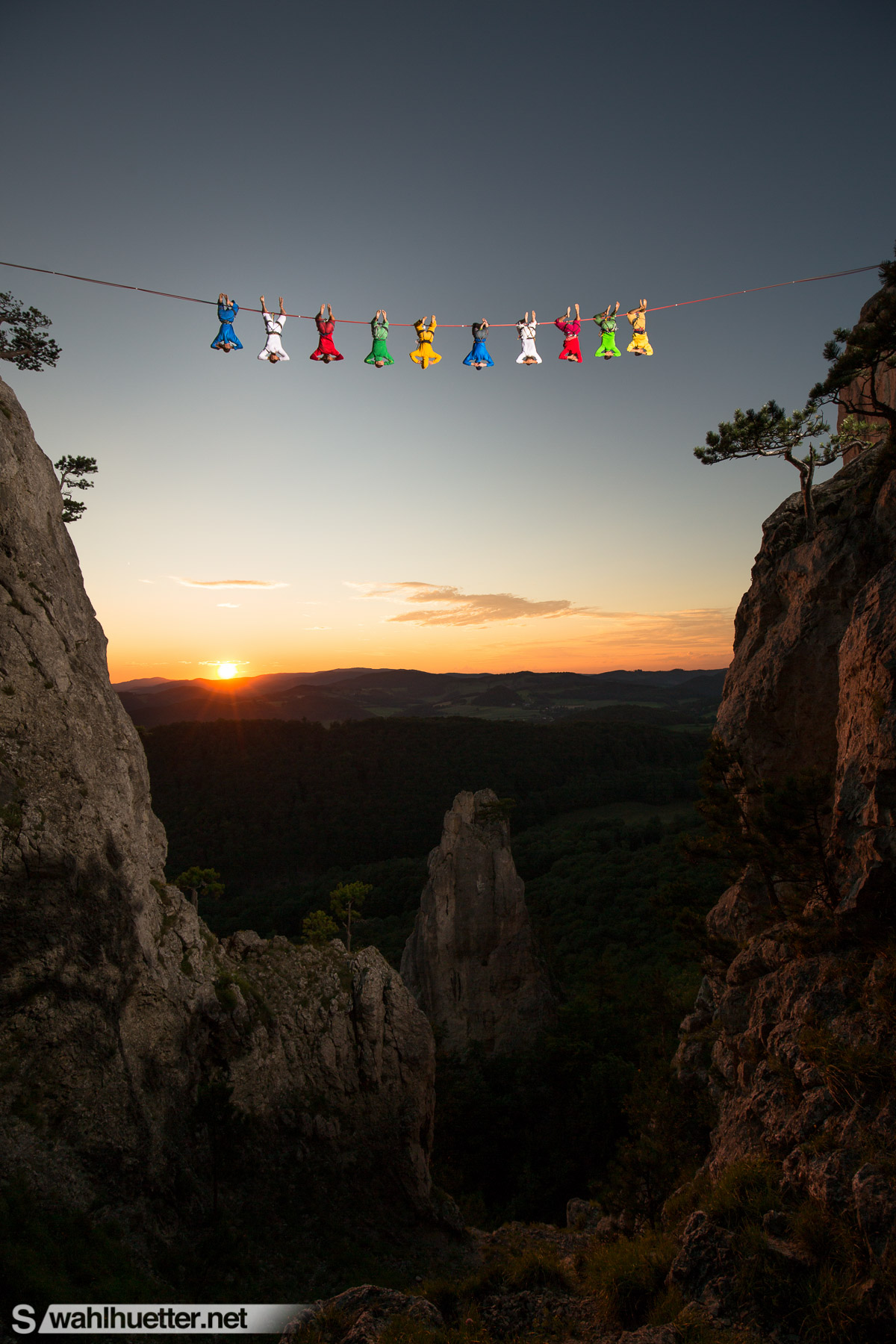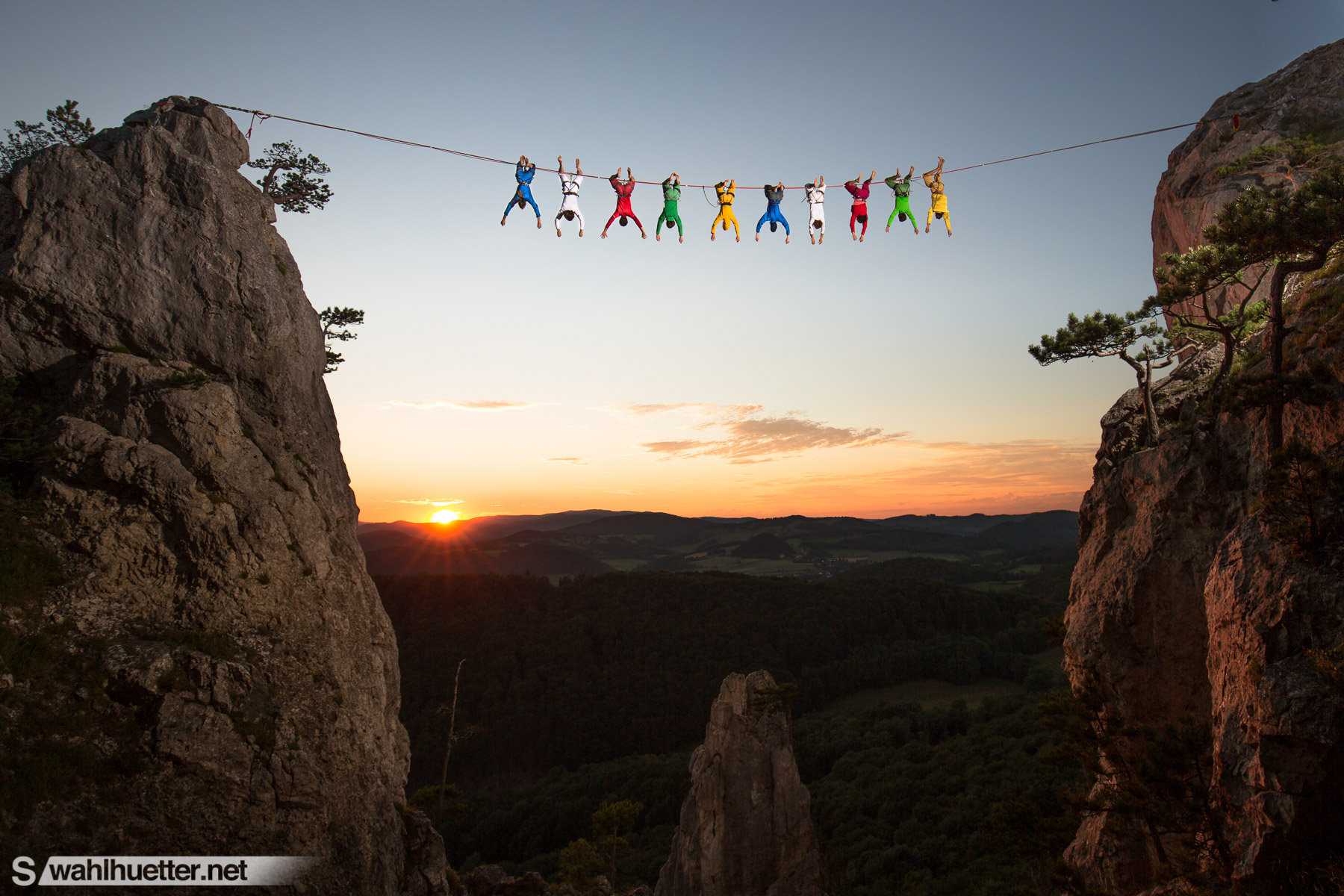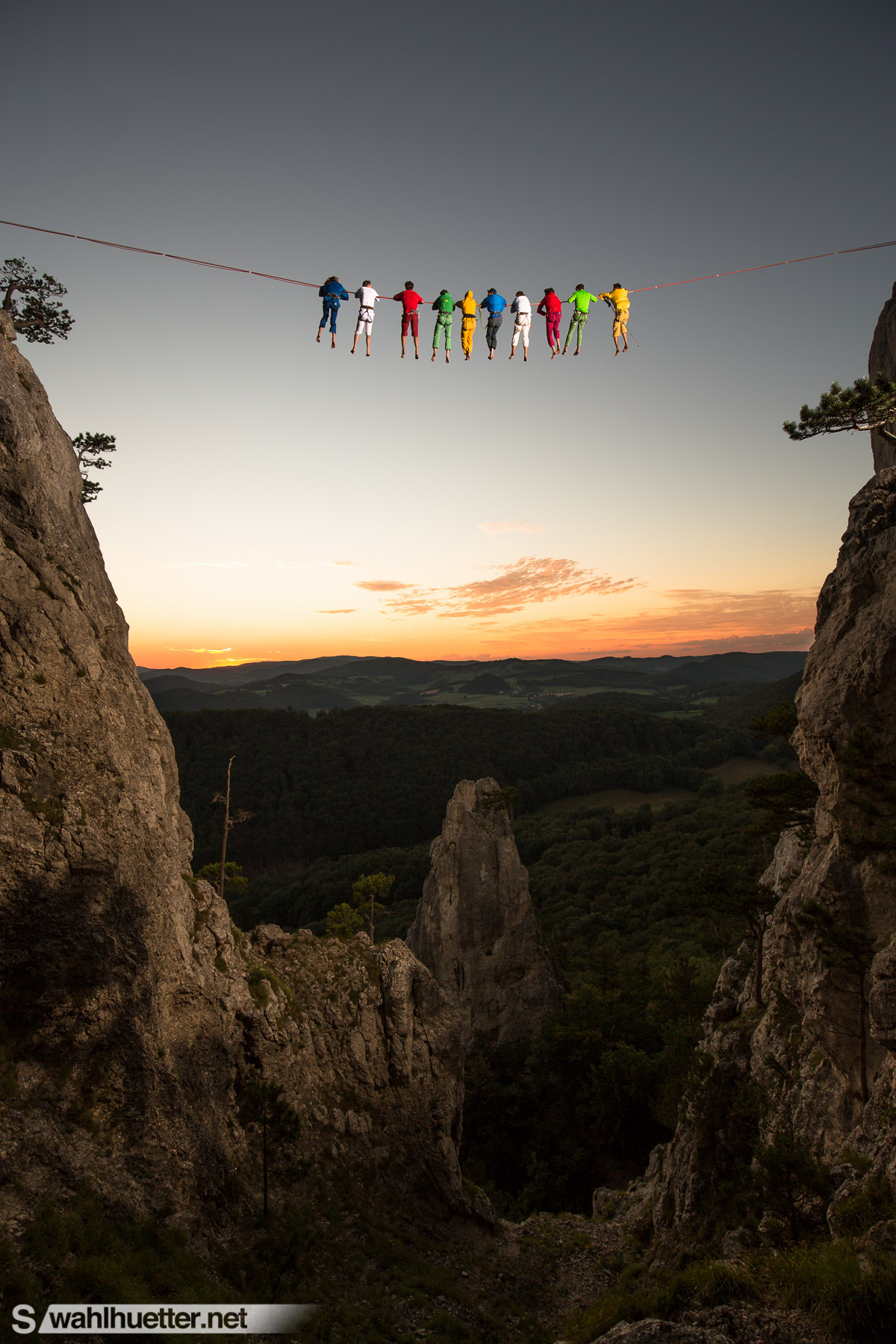 Image ©: Sebastian Wahlhuetter Photography | @Swahlhuetter | www.wahlhuetter.net