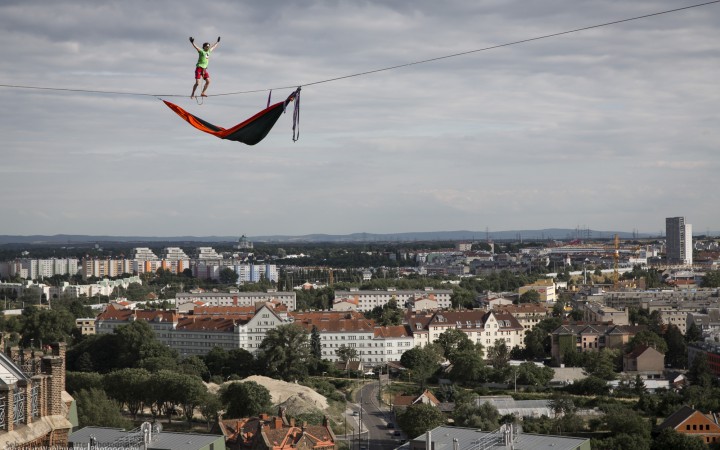 This Highline-project @Gasometer Vienna consisted of 3 different highlines [35m | 45m | 95m]. With 95m – 60m above the ground – this is the longest and highest urban highline ever set in Austria and one of the longest in the world.
There were a lot of people and skills involved to make this project happen – above all the Vienna Slackliners making a huge run for permissions, setting up sophisticated rigging concepts and doing some rad industrial climbing. Well done!
For the building: The gas tanks of the Gasometer were build between 1896 and 1899 and used for the gas supply of the district. They were retired in 1984 and designated as protected historic landmarks. Under huge effort they were remodeled and revitalized and each one of the former tanks was divided into zones for living, working as well as shopping and entertainment.
You can find a nice write-up of the story by Reinhard Kleindl  here.