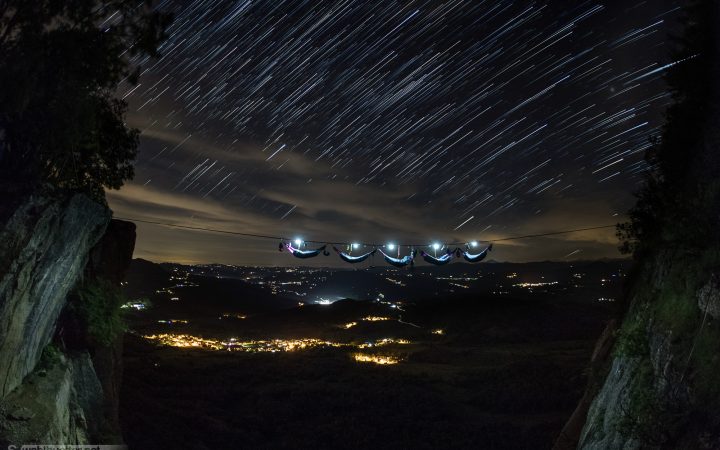 Spending time in a hammock suspended on a highline is already 'a thing' for several years now. But only a hand full of adventurers really dare to sleep in this remote campsite close to the stars.
The idea to sleep in a hammock on such an unusual place was born at the very first Highlinemeeting at the Monte Piana (Italy) in the year 2012. The adventurous pioneers Armin Holzer and Igor Scotland were so impressed by this experience that they wanted to share it with their friends and the idea of a collective hammock gathering was born. In the following years this concept developed and now every year adventurists meet up for this unique project to spend time together hanging out in hammocks.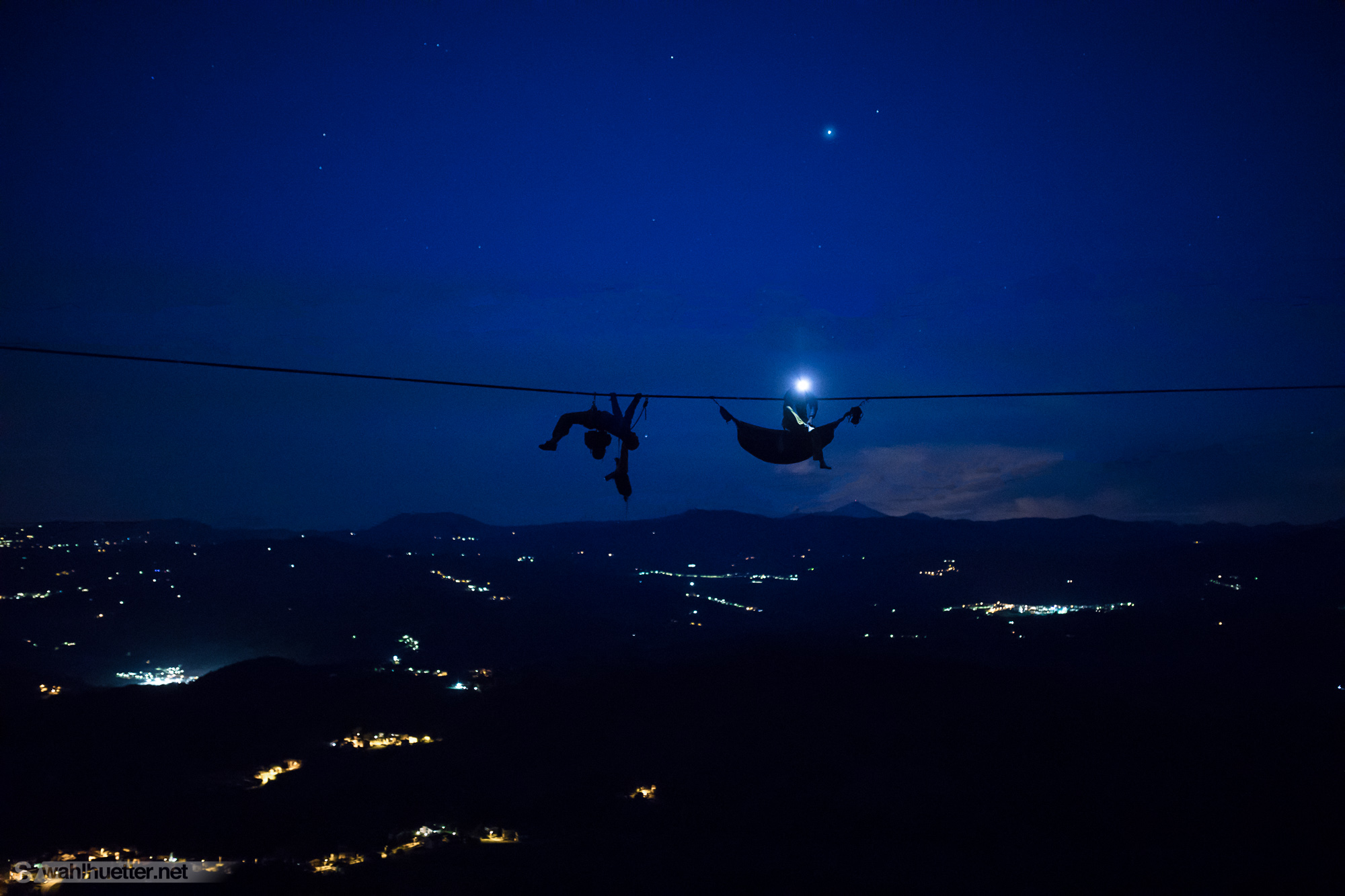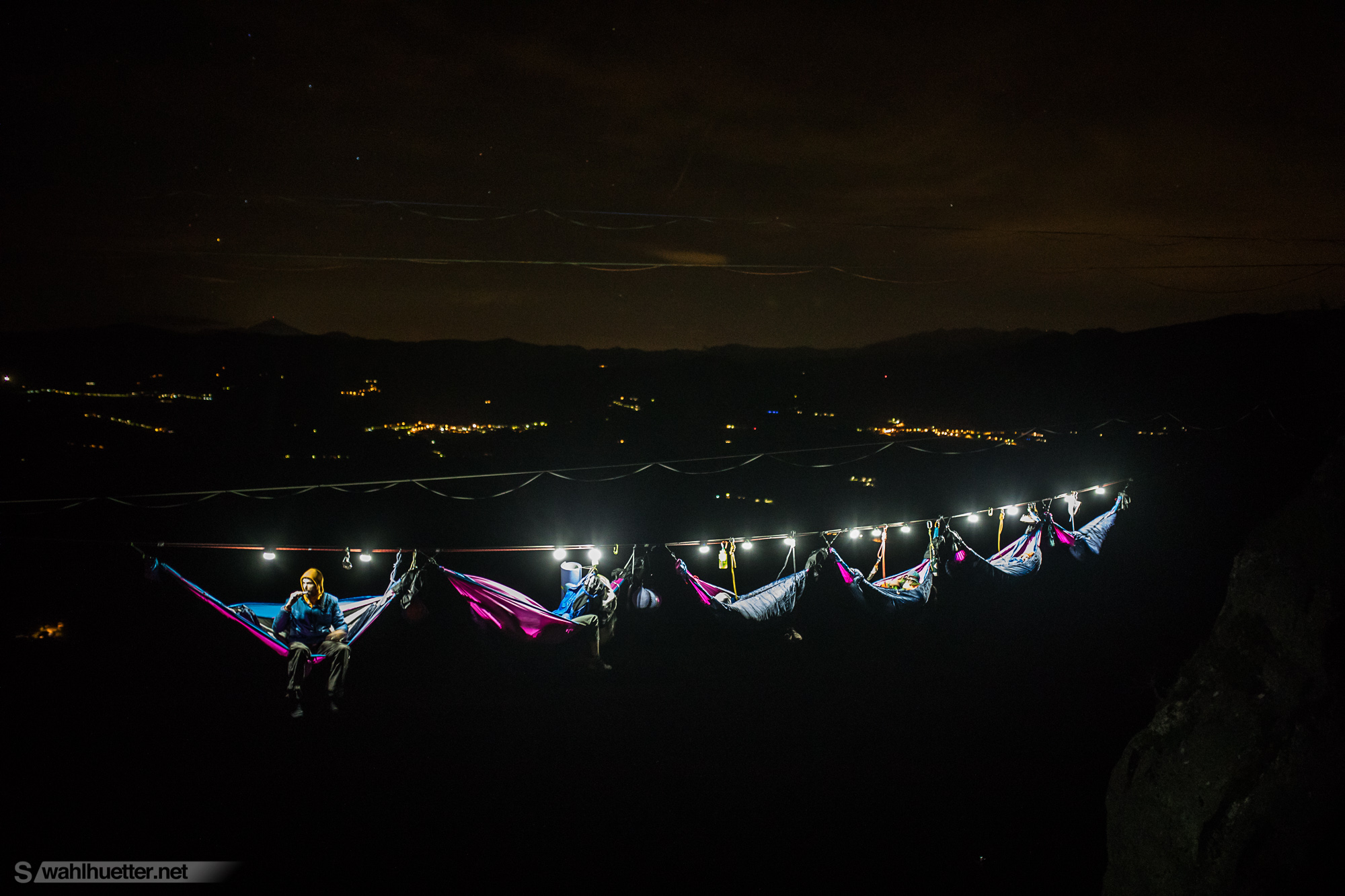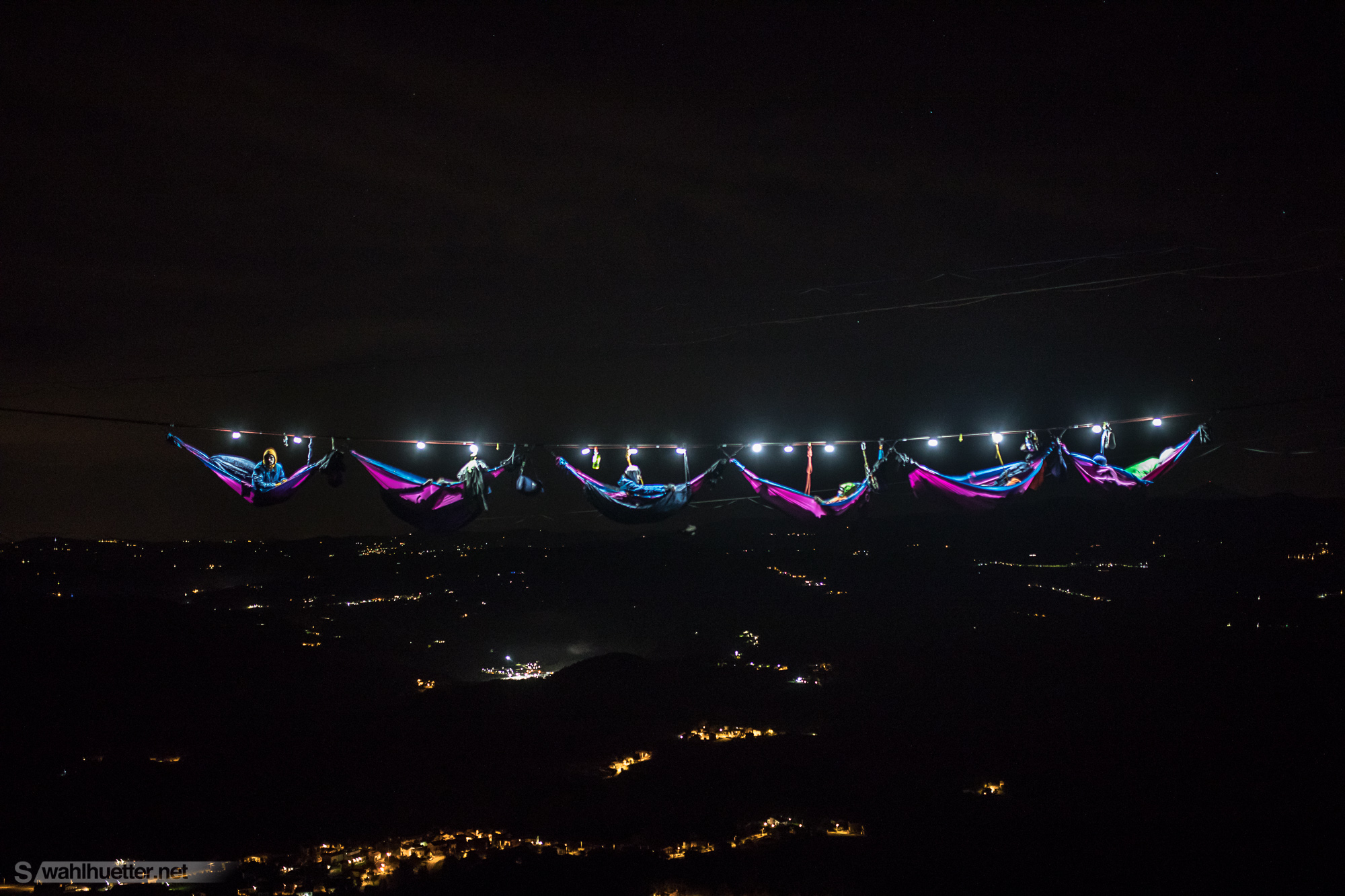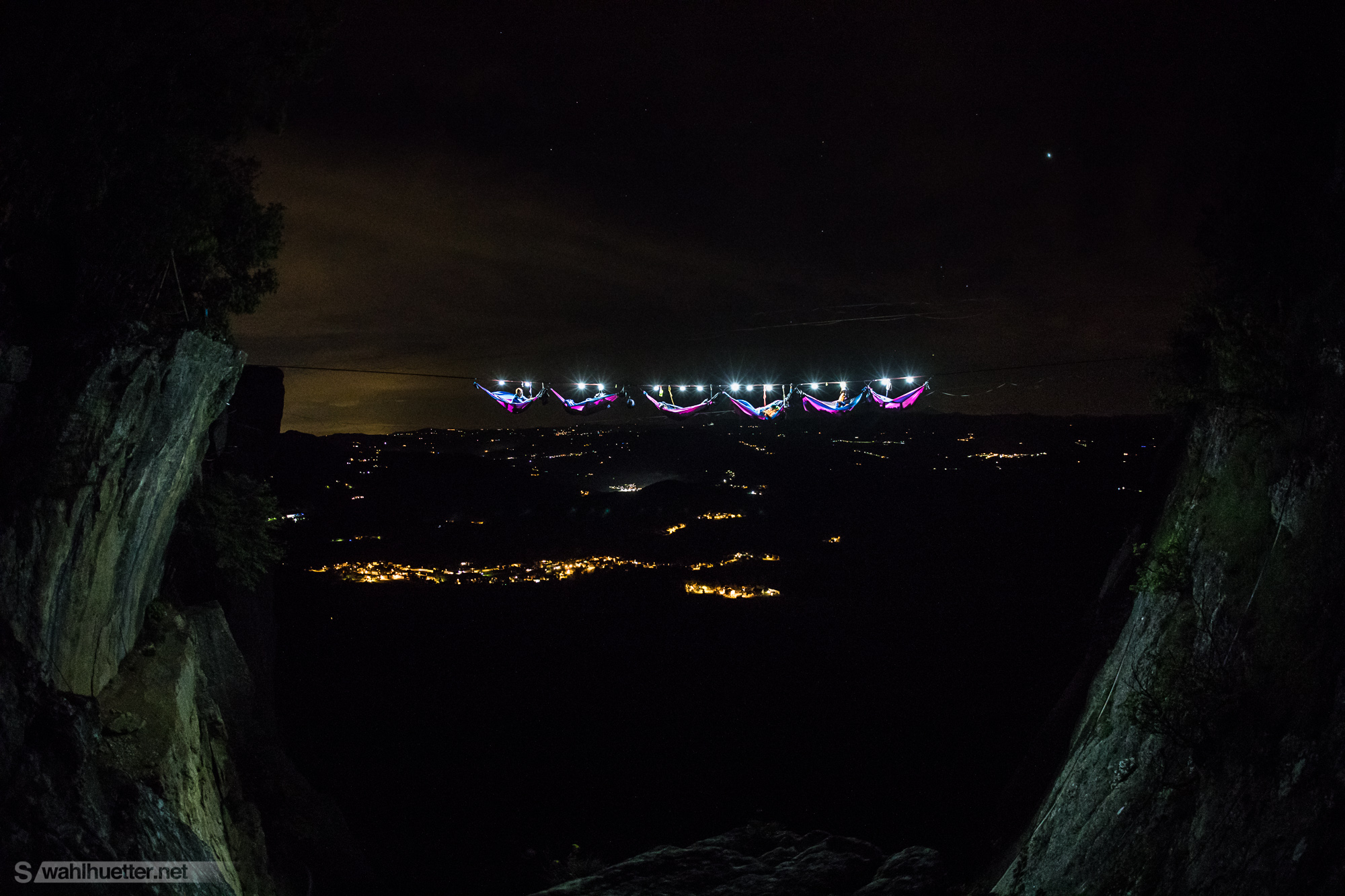 On May 17th 2018, the crew around Igor Scotland met at the Highlinemeeting in Bismantova and prepared this special line-setup already for the 5th year in a row. Together with five friends he also took the occasion to spend the night out close to the stars. Degrees around 5°C and some chilly winds were braved by so called 'underqulits' – basically a insulated sleeping blanket that can be installed underneath and around a hammock to keep everything warm.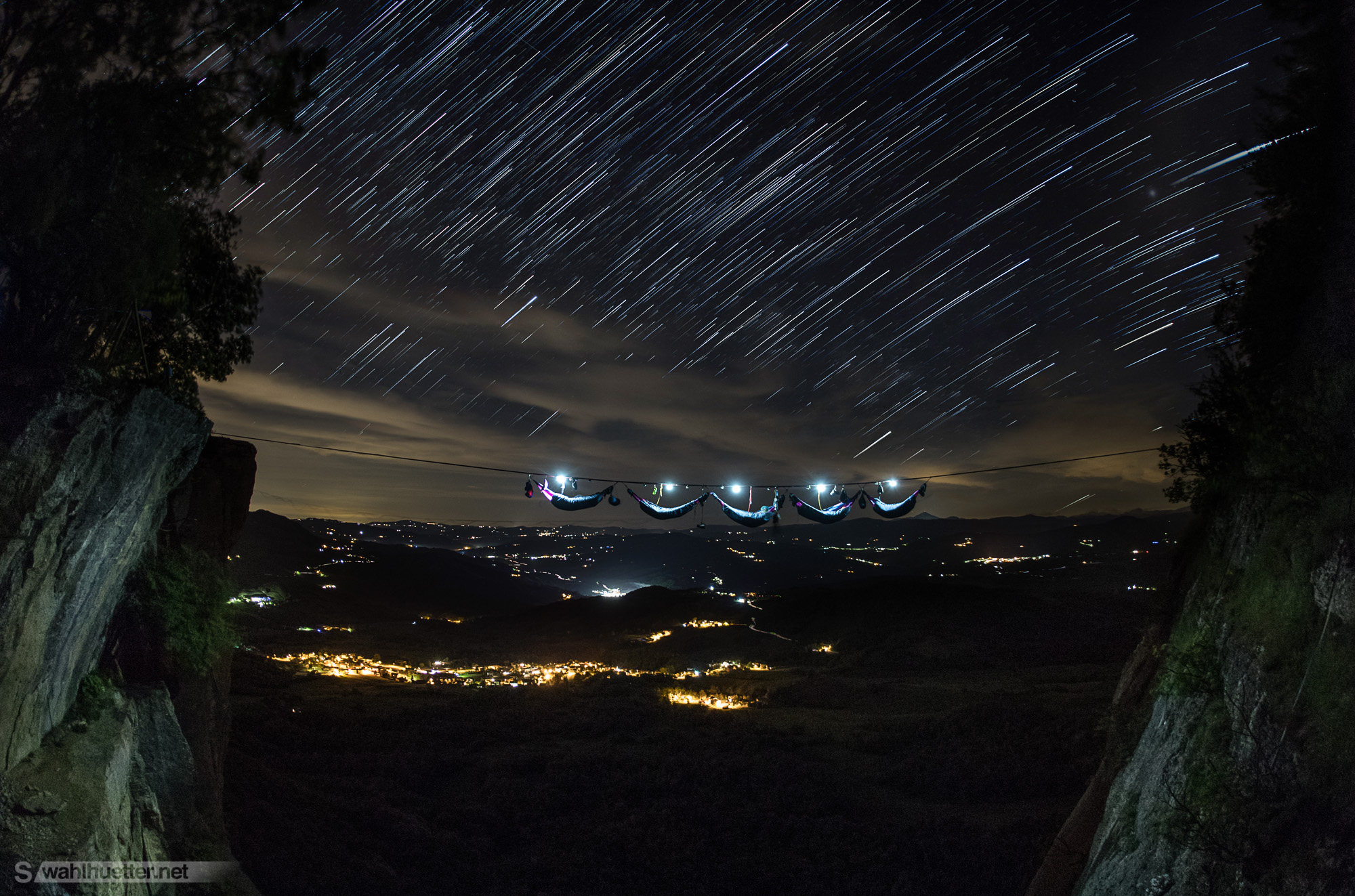 The group was joined by other participants in the morning for the annual hammock gathering organized by 'Ticket to the Moon'. Together they designed a colorful and vivid hammock installation over the 50 meter gap. In total 16 hammocks were installed on the main set up, hosting 18 people for a time span of app. 3 hours.
The second edition of this stellar event was made possible by the crew of Slackline Bologna ASD in cooperation with the city of Castelnovo ne' Monti (RE) and the Appennino Tosco-Emiliano National Park who organized this highlinemeeting in its second edition.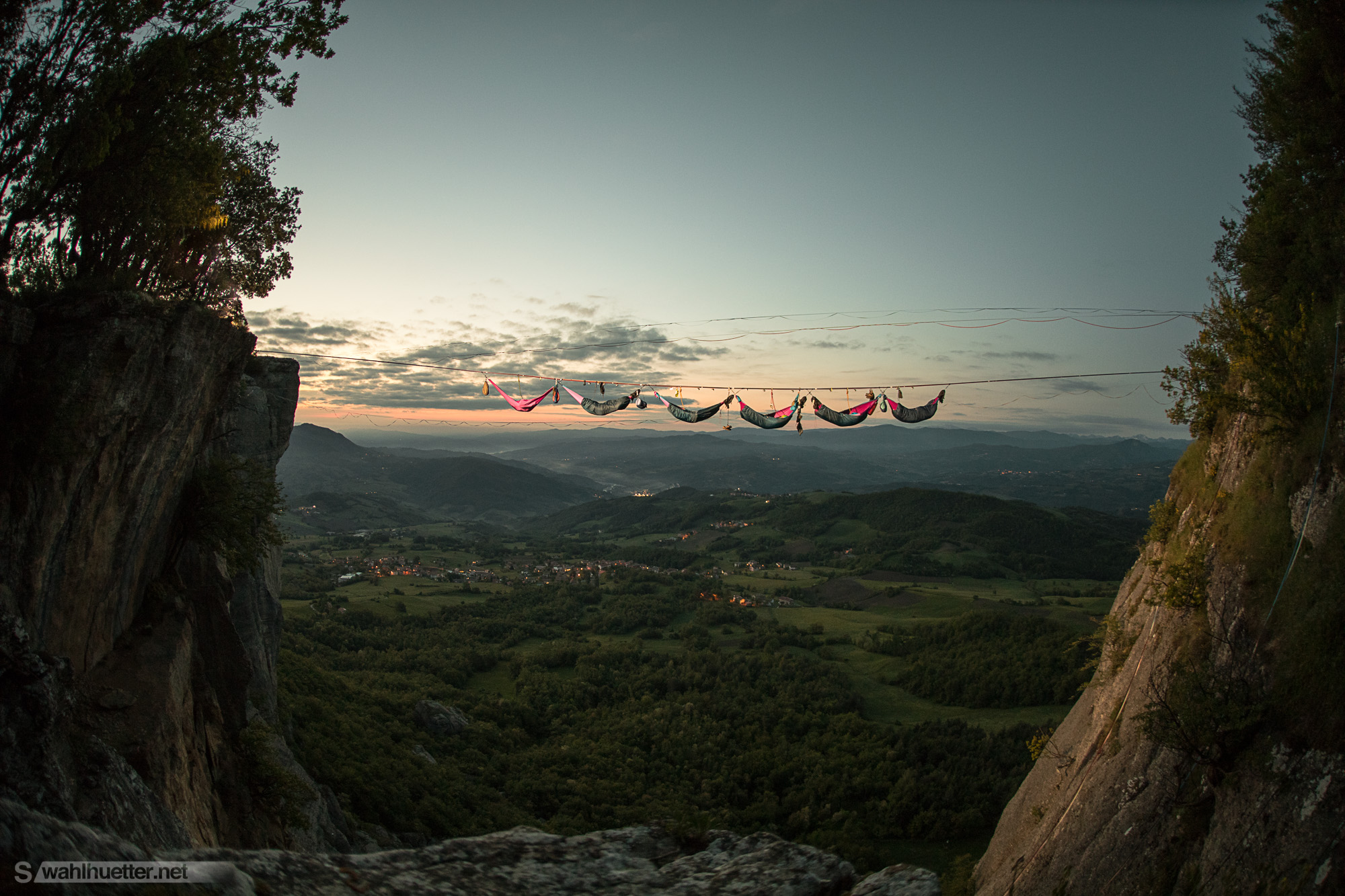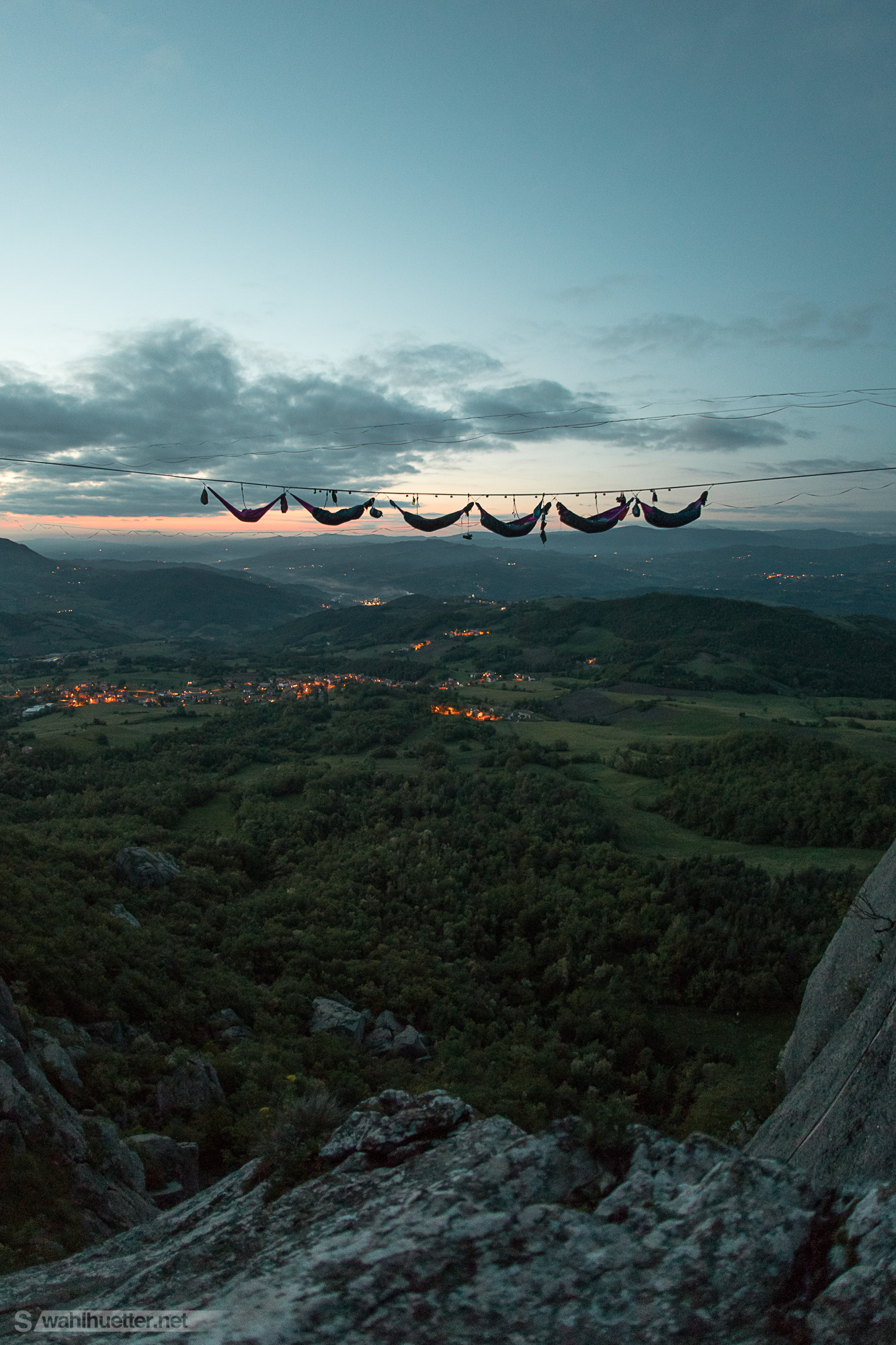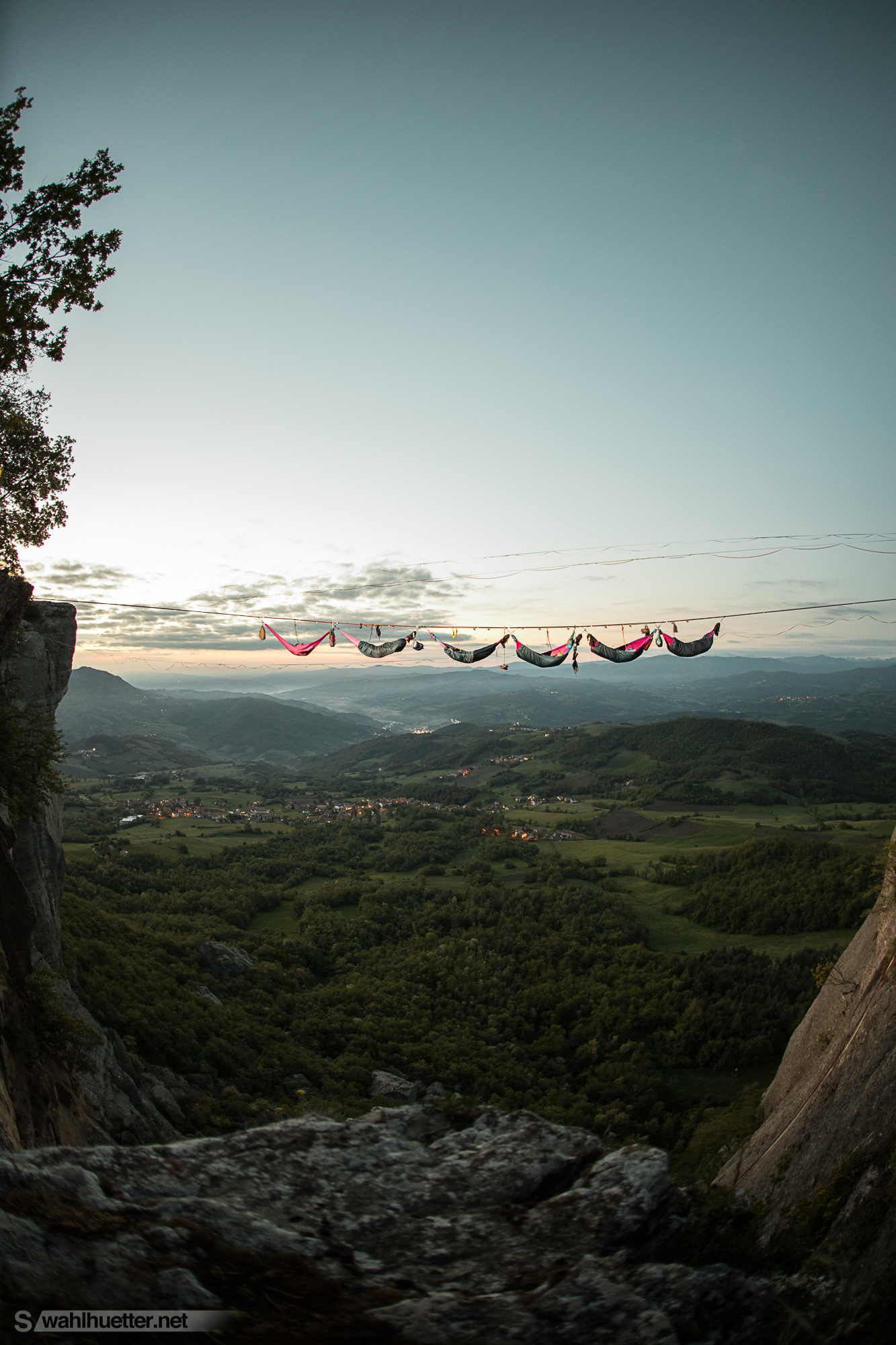 THE FOLLOWING STUNT WAS PERFORMED AND DESIGNED BY A PROFESSIONAL TEAM OF ATHLETES AND RIGGERS. The set up has a breaking strength up to 120 kN (12 000 kg) for the main line and additionally a redundant back up. Maximum force was 31 kN (~3100 kg).
Organization: http://www.ticketothemoon.com
Video: https://www.frischluftfilm.at
All Images © Sebastian Wahlhuetter Photography
[*use only with explicit authorization | contact for licensing: photo@wahlhuetter.net]
For a glimpse of the projects from recent years check here:
2014: http://www.wahlhuetter.net/hammock/
2015: https://www.youtube.com/watch?v=H9hb2bE0OKk&t=4s
http://www.wahlhuetter.net/rainbow-warriors/
2016: https://www.youtube.com/watch?v=bEB-00xRou8
http://www.wahlhuetter.net/the-hammock-caravan-goes-bosnia/
2017: http://www.wahlhuetter.net/the-italian-job/
Image ©: Sebastian Wahlhuetter Photography | @Swahlhuetter | www.wahlhuetter.net