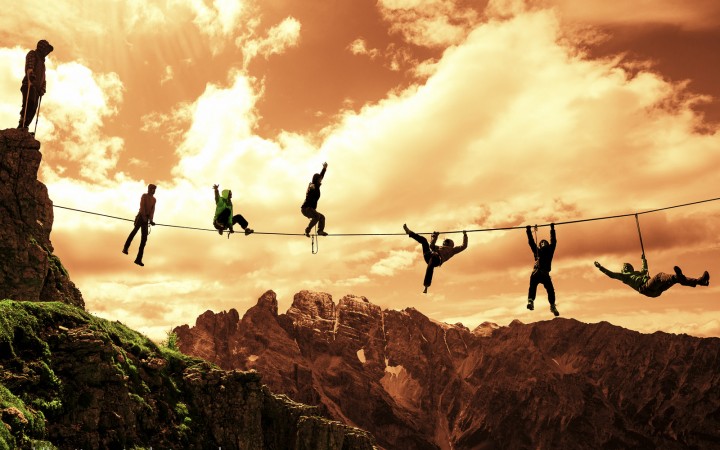 Since I took my first trials on a highline last week I can finally also talk about some of the experiences you can have when you are on one of this on inch webbings a way too far off the ground. And yes, I even managed to walk two shorter lines but all in all I took probably more falls into the leash that week then I made steps ;)  So, this little fun project is dedicated to my brain which is still consequently telling me that falling is not an option – take that!
For the photo: except for the false colors this is no photomontage. We had a special and pretested set up which made it possible that all the people could be on the line at the same time. And yes, the hardest job was for sure to get up on this line so great job Niccolò!
location: Highline Meeting, Monte Piana, Dolomites
atheltes (left to right): Aldo Valmassoi| Igor Scotland | Nico Cad | Niccolò Zarattini | Ančee Kančee Kuchařová | Faith Dickey | Helmut Netzwerker –> thanks a lot!