This is the latest 'act' from the still ongoing theatrical series. This time we teamed up with the fantastic athletes from Aerial Silk Vienna to create this visual project.
It's always a wild guessing game to predict the outcome of these kind of projects since there are so many unknown variables. Even though these projects are generally well prepared (location scouting, practice sessions, designs, photographic game plan…) its not until the moment when the actual shooting begins that I know whether a concept is going to work out or not. All the better when you check the first results on camera when starting to shoot after a 12 hour preparation day and you realize that all will be fine.
Behind the Scenes clip in this LINK here!
To execute this stunt a special rigging design was built to cope with the weight of all 4 athletes and to keep things safe. The used aerial silks are 12 meters in length. #singleimageexposure #nophotoshop
Athletes (left to right): Agnes Offner | Sophie Pfaffstaller | Lena Sandoval | Marion Eckert
Rigging and Safety Expert: Thomas Spöttl
Photography and Design: Sebastian Wahlhuetter
Location: Lower Austria
contact: photo@wahlhuetter.net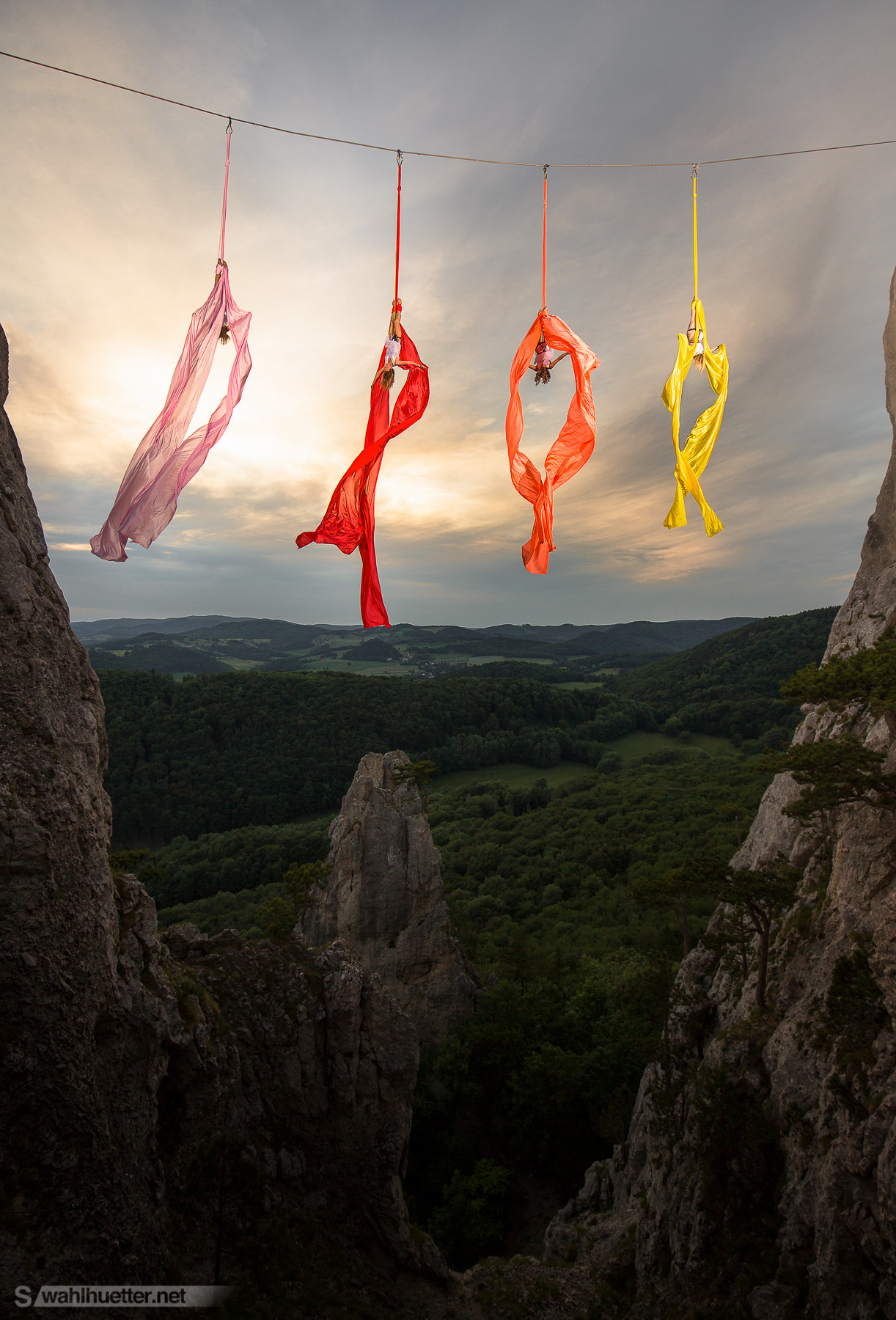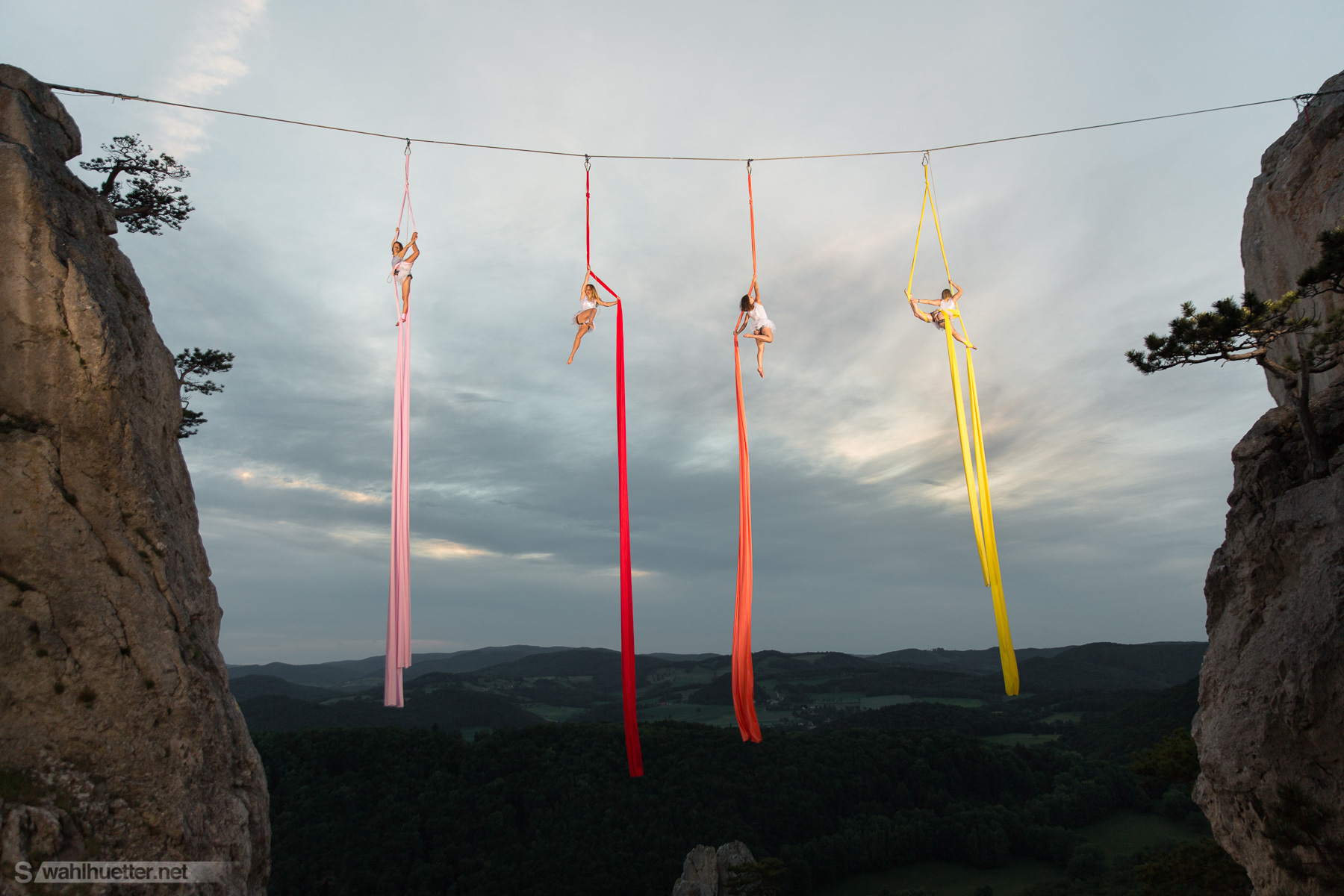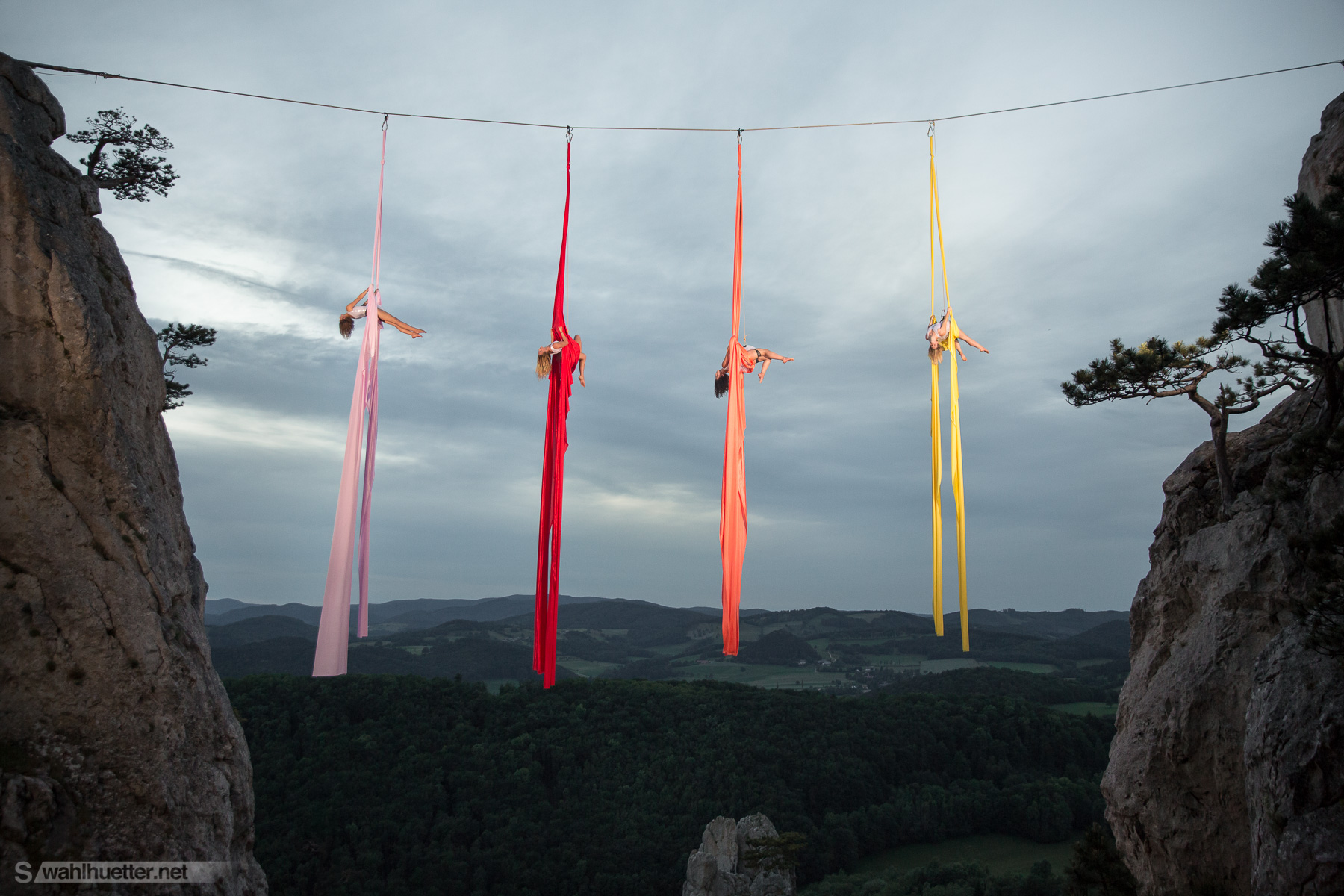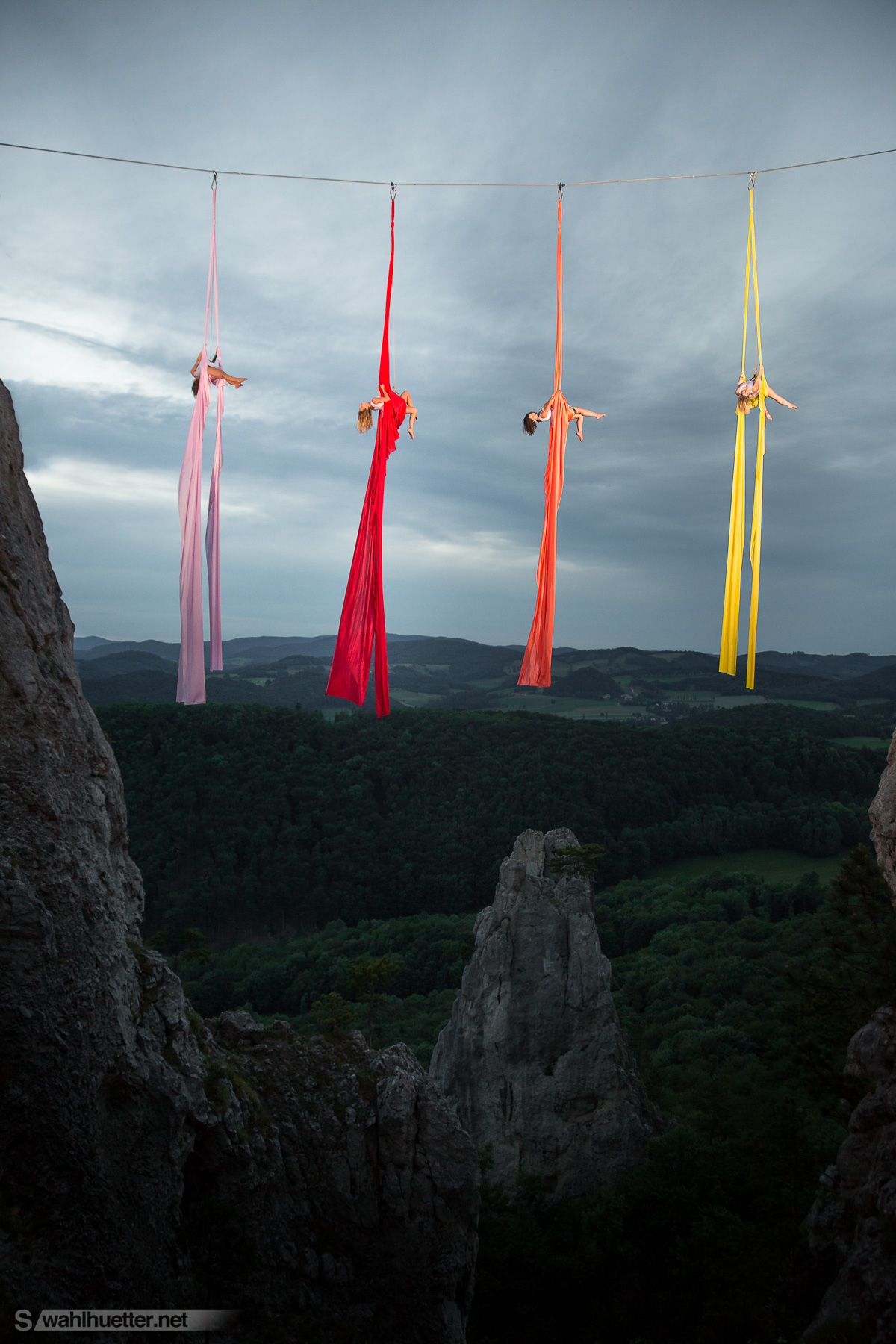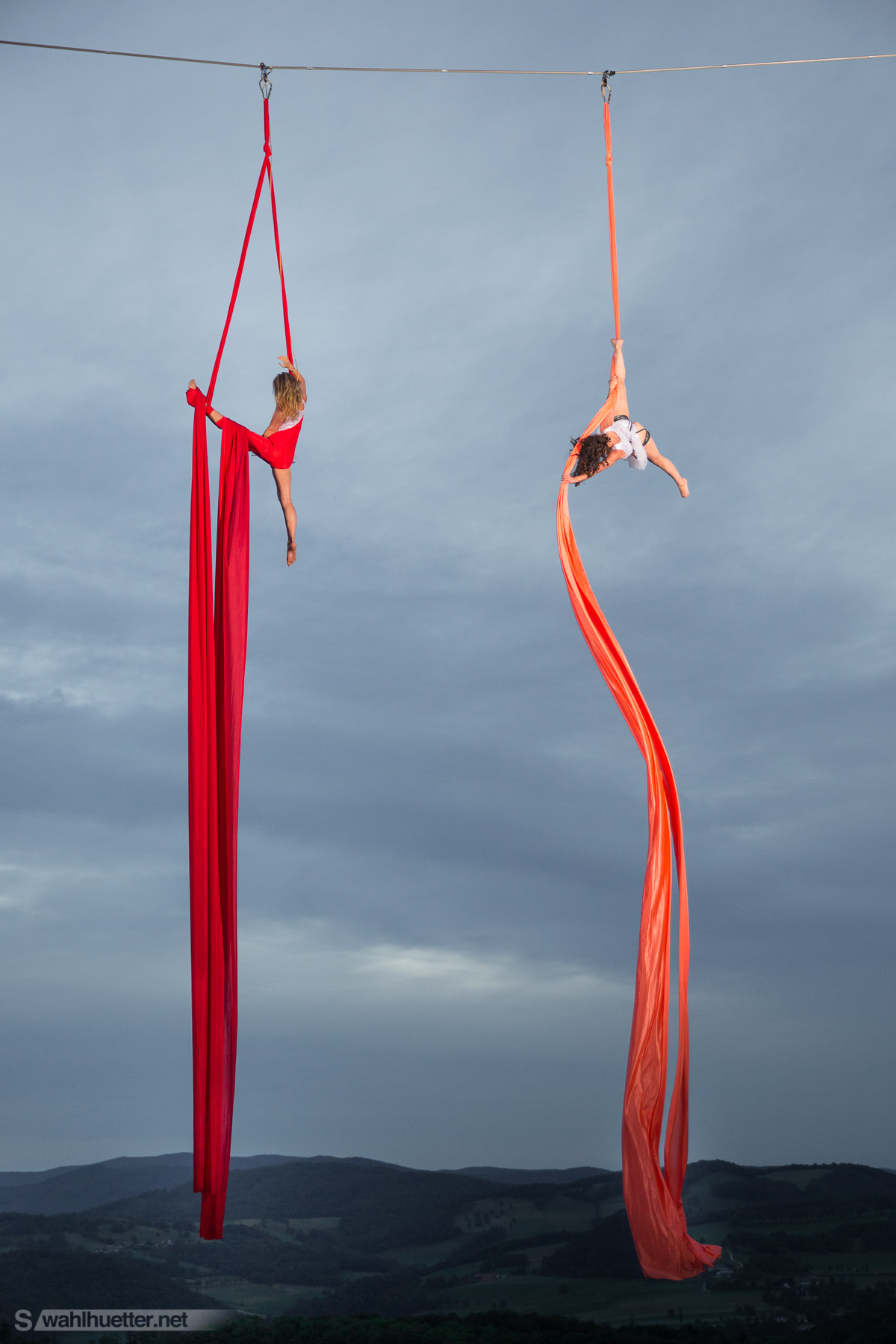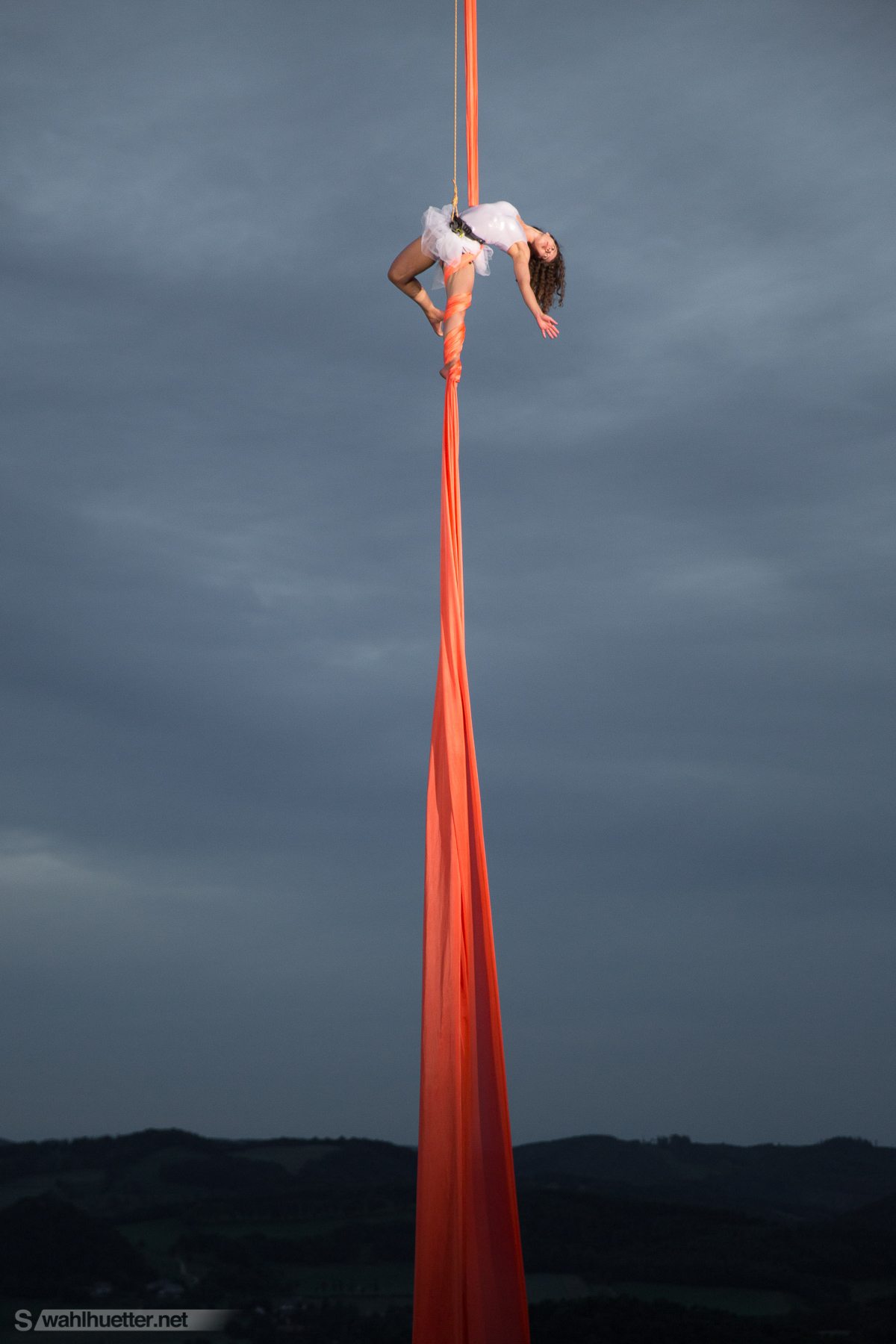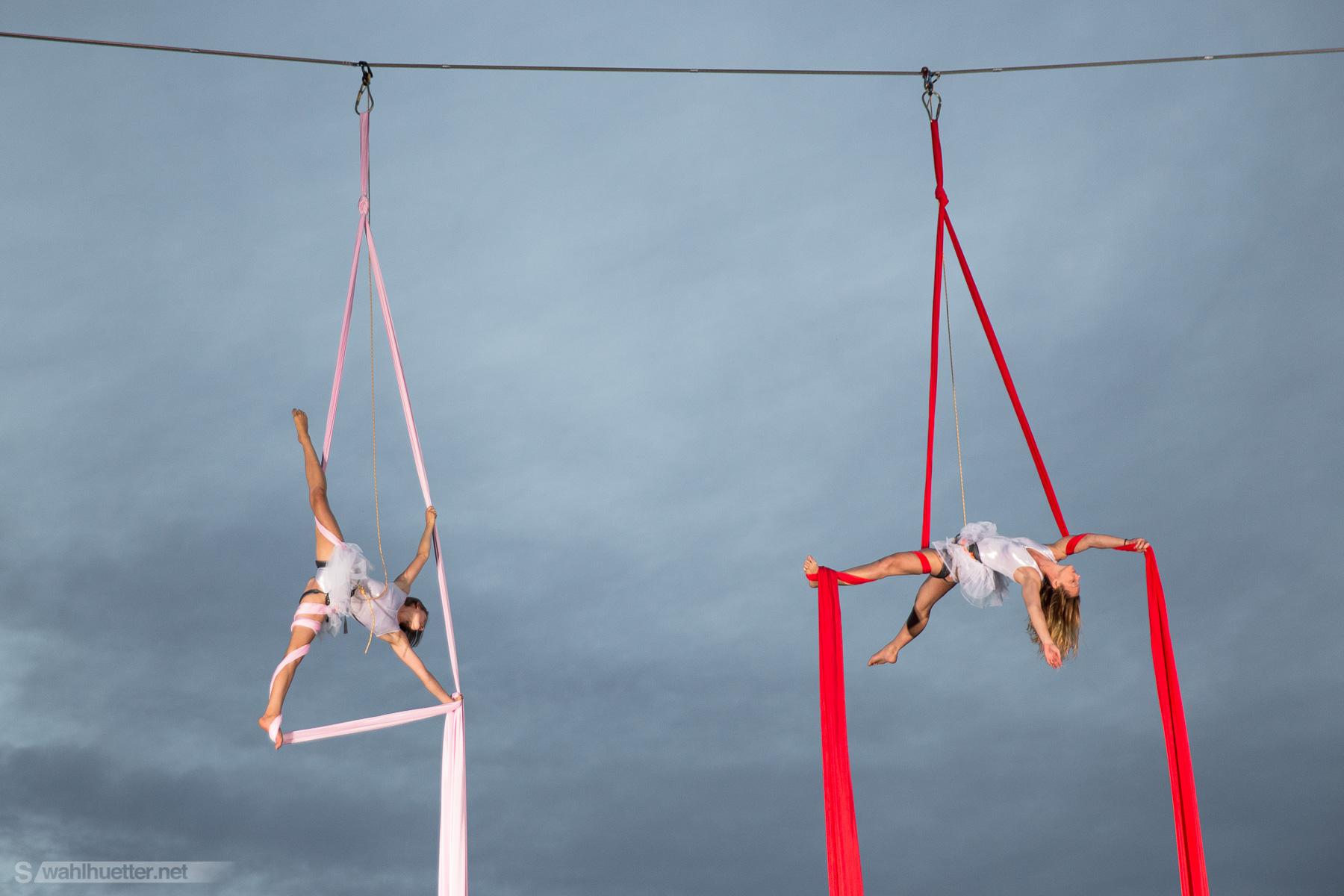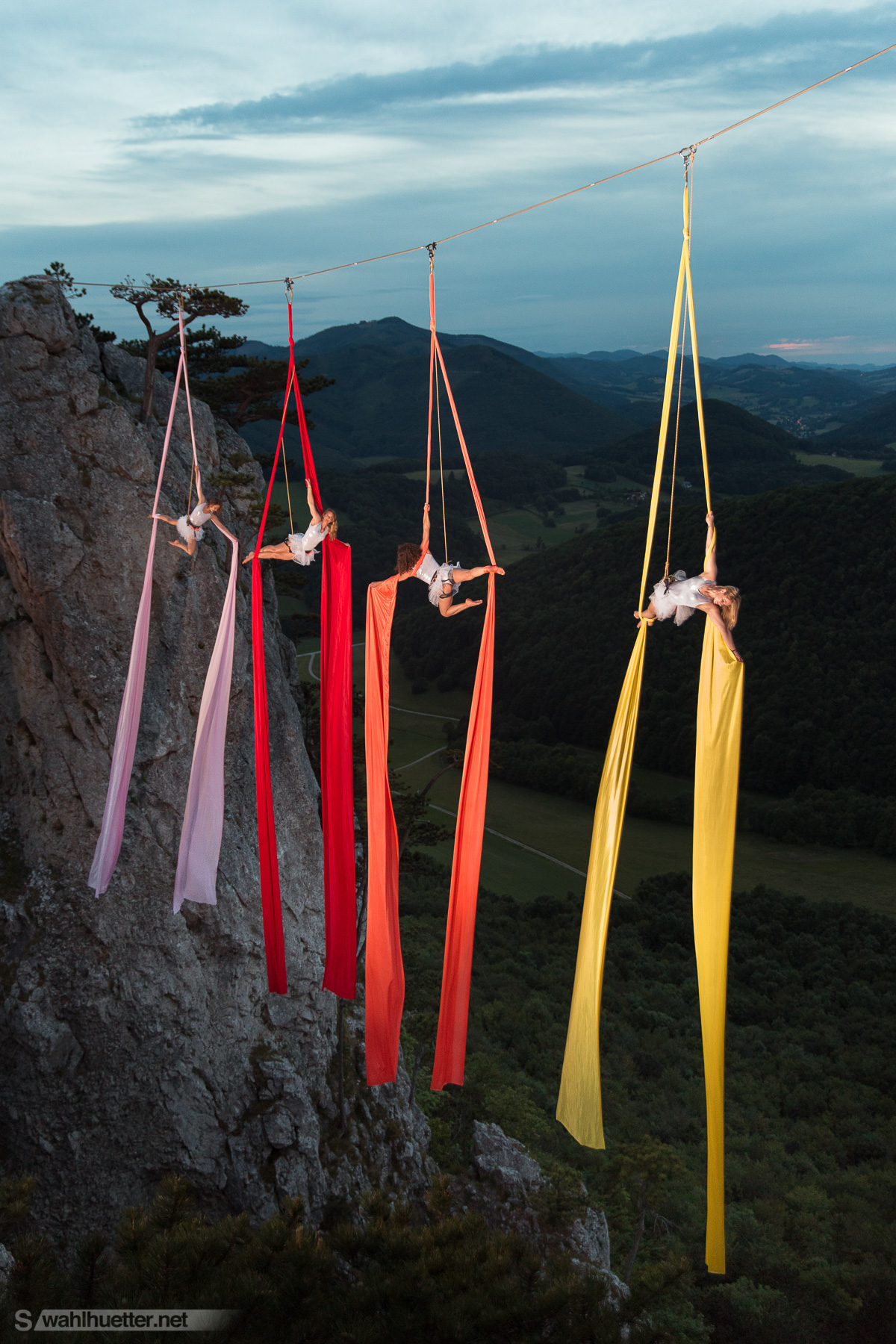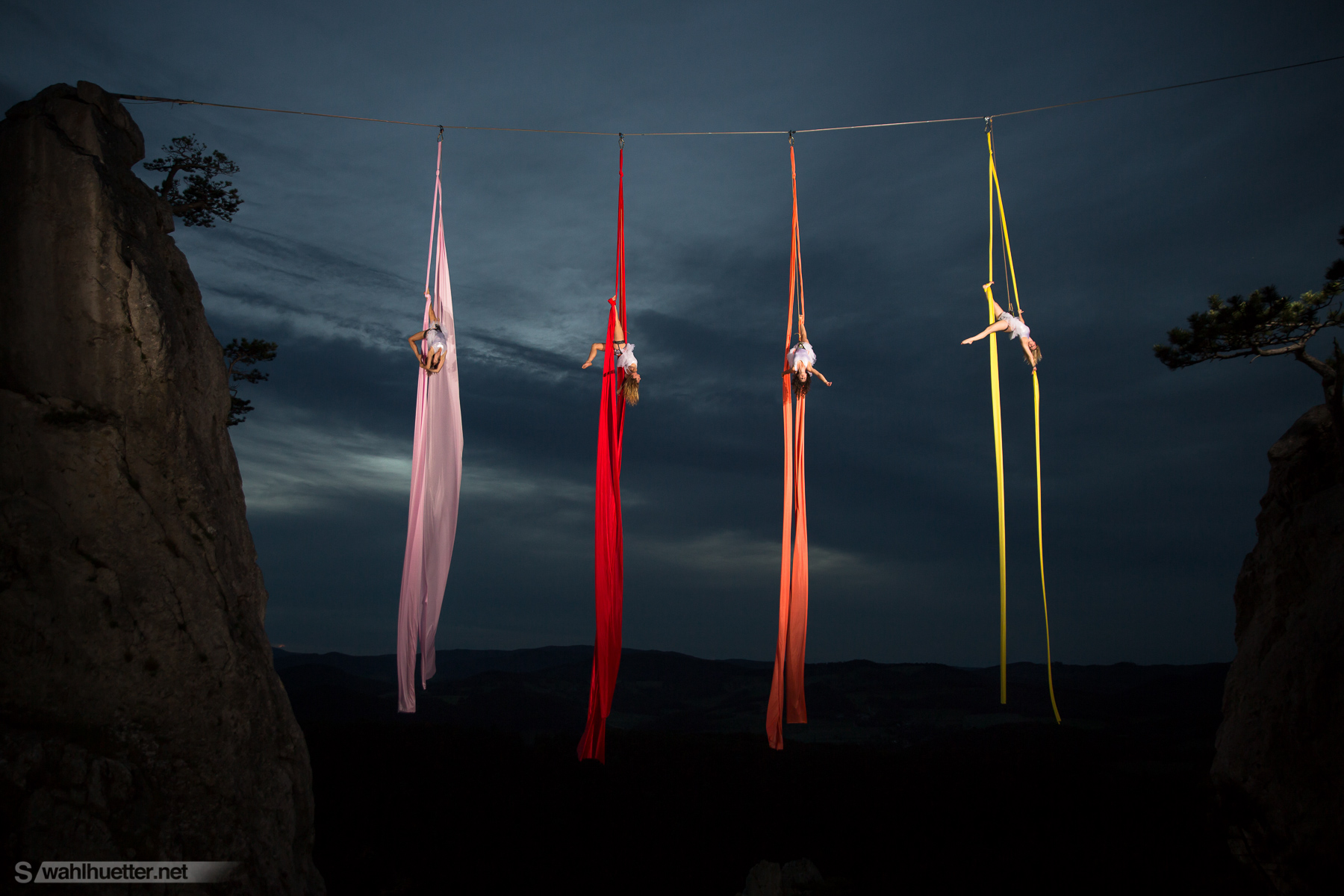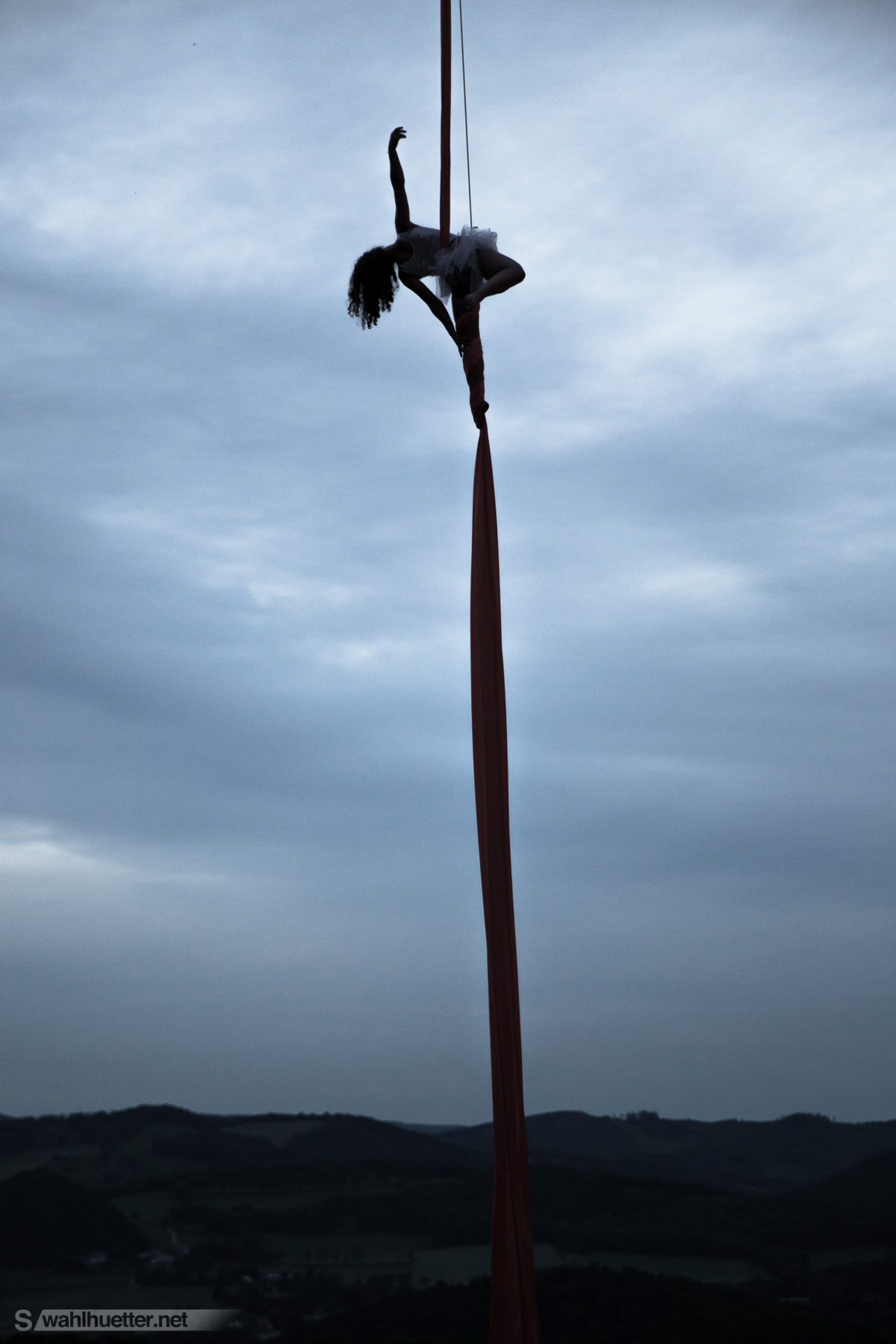 Image ©: Sebastian Wahlhuetter Photography | @Swahlhuetter | www.wahlhuetter.net